Surrey's Police and Crime Commissioner visited the county's Sexual Assault Referral Centre on Friday as she reaffirmed her commitment to tackling violence against women and girls.
Lisa Townsend spoke with nurses and crisis workers during a tour of The Solace Centre, which works with up to 40 survivors every month.
She was shown rooms specifically designed to support children and young people who have suffered sexual violence, as well as a sterile unit where DNA samples are taken and stored for up to two years.
Lisa, who was joined by Esher and Walton MP Dominic Raab for the visit, has made violence against women and girls a key priority in her Police and Crime Plan.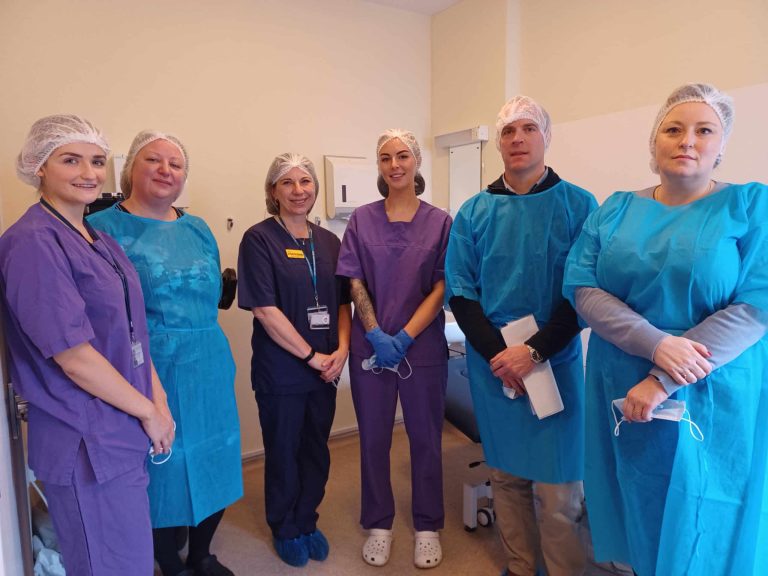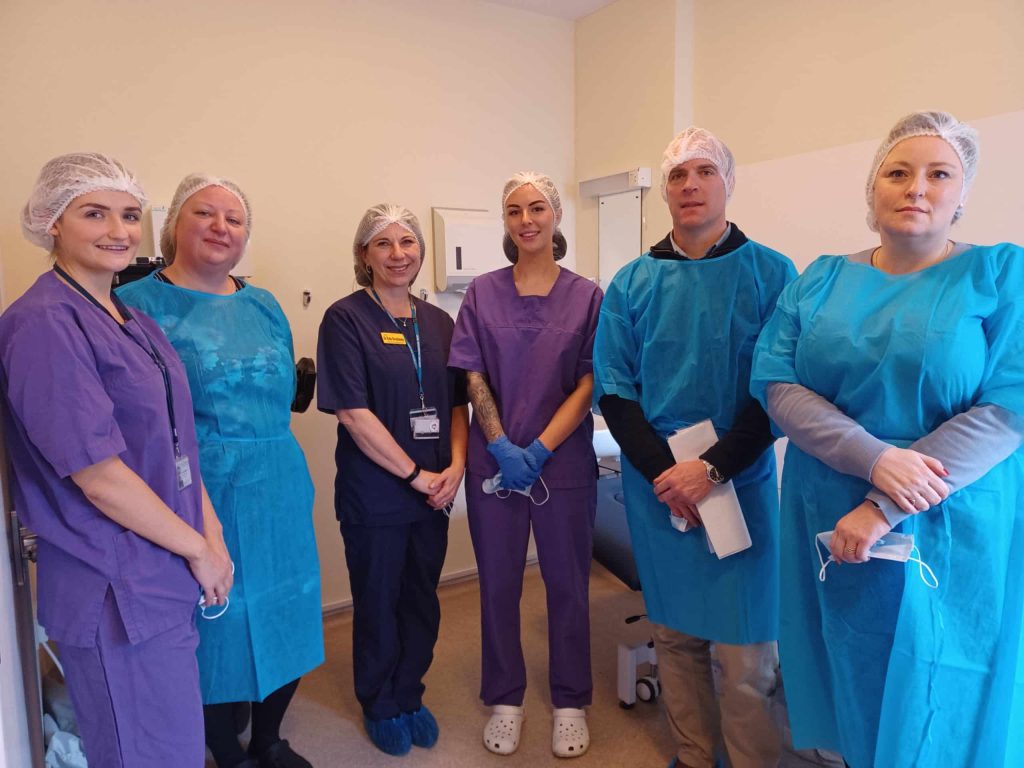 The Office of the Police and Crime Commissioner works with the Sexual Assault and Exploitation Board to fund services used by The Solace Centre, including Rape and Sexual Abuse Support Centre and the Surrey and Borders Partnership.
She said: "Convictions for sexual violence in Surrey and the wider UK are shockingly low – fewer than four per cent of survivors will see their abuser convicted.
"That is something that has to change, and in Surrey, the Force is dedicated to bringing many more of these criminals to justice.
"However, those who aren't ready to disclose offences to the police can still access all of The Solace Centre's services, even if they book anonymously.
'DON'T SUFFER IN SILENCE'
"Those who work at the SARC are on the frontlines of this terrible battle, and I'd like to thank them for everything they do to support survivors.
"I would urge anyone suffering in silence to come forward. They'll find help and kindness, both from our officers in Surrey if they do decide to speak to the police, and from the team here at the SARC.
"We will always treat this crime with the utmost seriousness it deserves. Men, women and children who are suffering are not alone."
The SARC is funded by Surrey Police and NHS England.
Detective Chief Inspector Adam Tatton, from the Force's Sexual Offences Investigation Team, said: "We are deeply committed to getting justice for victims of rape and sexual violence whilst recognising how difficult it can be for victims to come forward.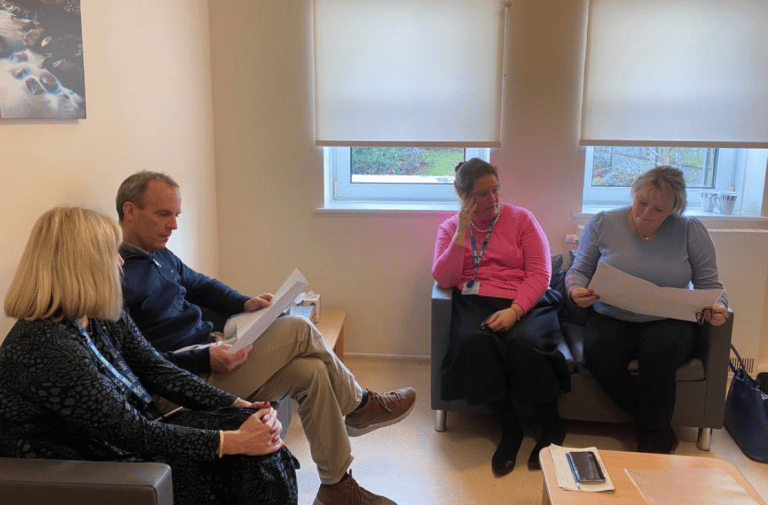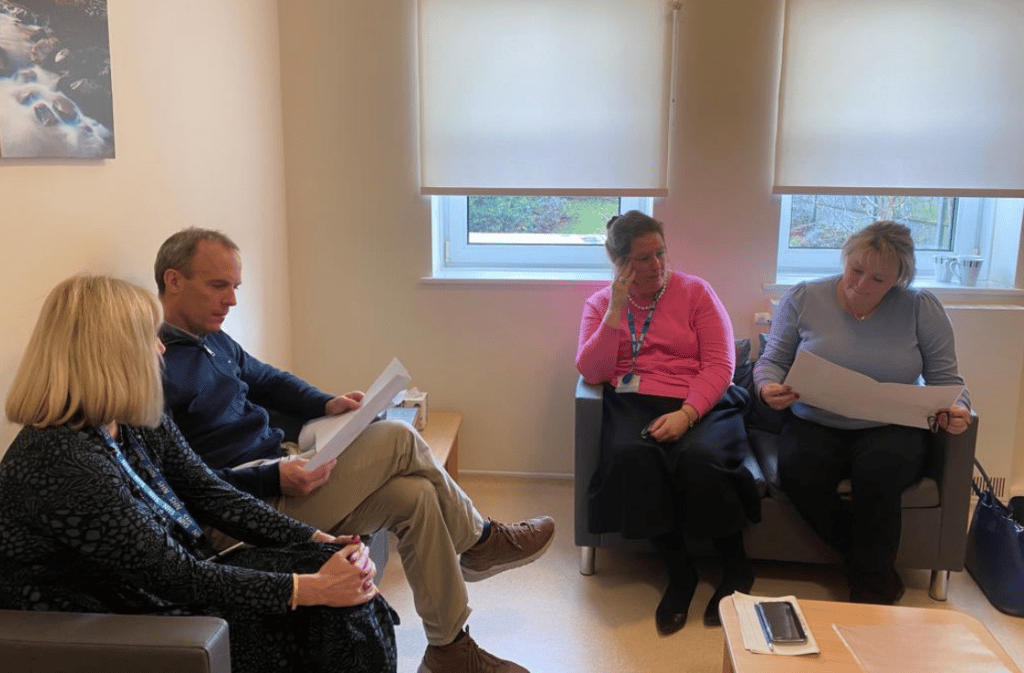 "If you have been the victim of rape or sexual violence, please contact us. We have dedicated trained officers, including Sexual Offence Liaison Officers, to support you throughout the investigative process. If you aren't ready to speak to us, the incredible staff at the SARC are also there to help you."
Vanessa Fowler, deputy director of specialised mental health, learning disability/ASD and health and justice at NHS England, said: "NHS England commissioners enjoyed the opportunity to meet Dominic Raab on Friday and to reconfirm their close working relationship with Lisa Townsend and her team."
Last week, Rape Crisis England and Wales launched a 24/7 Rape and Sexual Abuse Support Line, which is available to anyone aged 16 and over who has been affected by any kind of sexual violence, abuse or harassment at any time in their life.
Mr Raab said: "I'm proud to support Surrey SARC and encourage the survivors of sexual assault and abuse to make full use of the services they are offering locally.
MOVING VISIT
"Their local programs will be reinformed by the national 24/7 Support Line for victims that, as Justice Secretary, I launched this week with Rape Crisis.
"That will provide victims with vital information and support whenever they need it, and give them the confidence in the criminal justice system that they need to ensure that perpetrators are brought to justice."
The SARC is available free of charge for all survivors of sexual assault regardless of their age and when the abuse took place. Individuals can choose whether they wish to pursue a prosecution or not. To book an appointment, call 0300 130 3038 or email surrey.sarc@nhs.net
The Rape and Sexual Abuse Support Centre is available on 01483 452900.
---
Share on: