Helping children and young people have their say on policing and crime
We've worked with Leader's Unlocked to establish a Youth Commission on Policing and Crime in Surrey.

The Commission is made up of young people aged between 14-25yrs old, who will help our office and Surrey Police to include the priorities of children and young people in policing Surrey.
It will be overseen by our Deputy Commissioner Ellie Vesey-Thompson, as part of her focus on enhancing the opportunities and support for young people in Surrey.


What the Commission will do
Throughout 2023, members of the Youth Commission will:
Take part in Youth Commission sessions with the Deputy Commissioner, Leader's Unlocked and members of our Office
Work on special topics: As a group, they will select priority topics to work on. A shortlist will be determined by the Youth Commission and may include topics such as relations with the police, reducing youth offending, substance abuse etc
Plan events: The Commission will then work in a team to design, plan and run interactive workshops to engage other young people and partner agencies in Surrey
Gather the views of other young people: They will also be given support to carry out peer research with other young people in schools, colleges, universities, and youth groups
Report back to the office of the Police and Crime Commissioner: The Commission will contribute towards the analysis of information gathered from young people in Surrey and present this to inform the future work of Office of the Police and Crime Commissioner.


Get involved
To find out more about the Youth Commission, contact Emily at Emily@leaders-unlocked.org

Use the links below to learn more about the work of the Commission in Surrey, or see our funding page for more information on our support to local organisations and projects.


---
Deputy Commissioner launches Surrey Youth Commission as members discuss priorities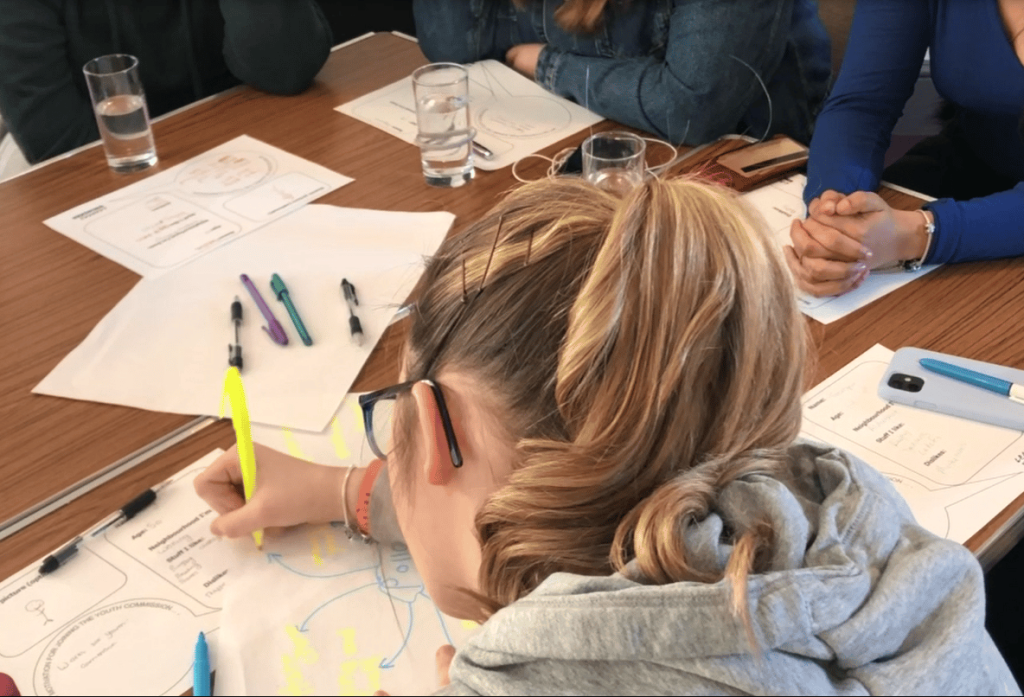 Young people from Surrey have drawn up a list of priorities for the police at the first-ever meeting of a new Youth Commission.
"Their voices must be heard" – Applications open for brand new Surrey Youth Commission

Young people living in Surrey are invited to have their say on crime and policing as part of a new forum supported by the Commissioner.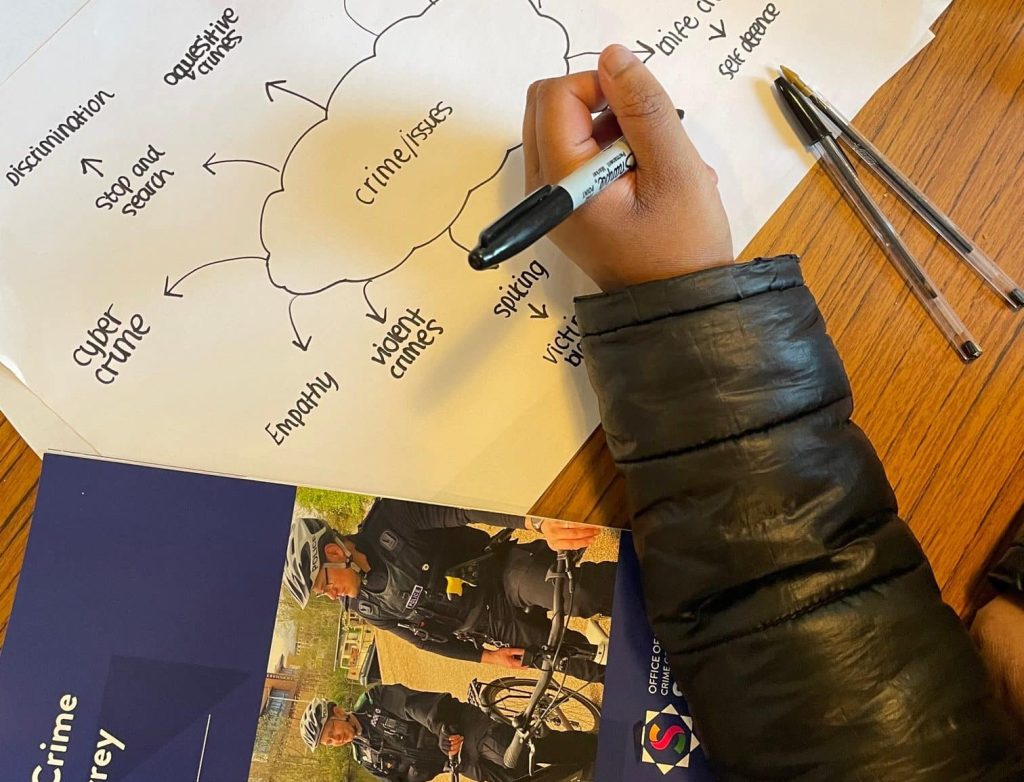 This fantastic scheme will ensure we are hearing opinions from young people across a range of backgrounds, so we understand what they feel are the most important issues for the force to tackle.

It will help more young people to speak openly on the issues they face and directly inform future crime prevention in Surrey.


Ellie Vesey-Thompson, Deputy Police & Crime Commissioner for Surrey