We've established a Surrey Youth Commission on Policing and Crime in partnership with charity Leader's Unlocked. Made up of young people aged between 14-25yrs old, it plays a lead role in ensuring our office and Surrey Police include the priorities of children and young people in policing.
It is overseen by our Deputy Commissioner Ellie Vesey-Thompson, as part of her focus on enhancing the opportunities and support for young people in Surrey.


What the Commission does
The Youth Commission hold meetings and consult widely with children and young people across Surrey. In 2023, they presented their findings to staff and stakeholders during the first 'BIG Conversation Conference'.

We're now looking for new members to continue the work of the Commission on existing and new priorities in 2023/24.
You will

Gather the views of other young people through peer research with other young people in schools, colleges, universities, and youth groups;

Take part in Youth Commission sessions with the Deputy Commissioner, members of Leader's Unlocked and our Office;
Work on special topics such as relations with the police, reducing youth offending or substance misuse;
Plan events including interactive workshops to engage other young people and partner agencies in Surrey;
Report back to the office of the Police and Crime Commissioner and present the feedback they received to inform the future work of Office of the Police and Crime Commissioner and Surrey Police.


Apply now!
We're seeking to recruit 25-30 young people to continue the work of the Youth Commission in Surrey. If you're interested in joining, please use the links below to complete your application and return it to Kaytea@leaders-unlocked.org by the 27 October 2023.
Please read the Application Guidance Notes before you complete the Application Form. We will also need your permission, or the permission of a parent or guardian, to handle your personal details and use any photographs or video we may take of you.
The below files have been provided as open document text (word files) for accessibility and will automatically download to your device when clicked.
Please contact us if you would like a copy of the application pack in a different format:


Learn more
To find out more about the Youth Commission, contact Kaytea at
Kaytea@leaders-unlocked.org


---
First ever Surrey Youth Commission conference launches as members present their priorities for policing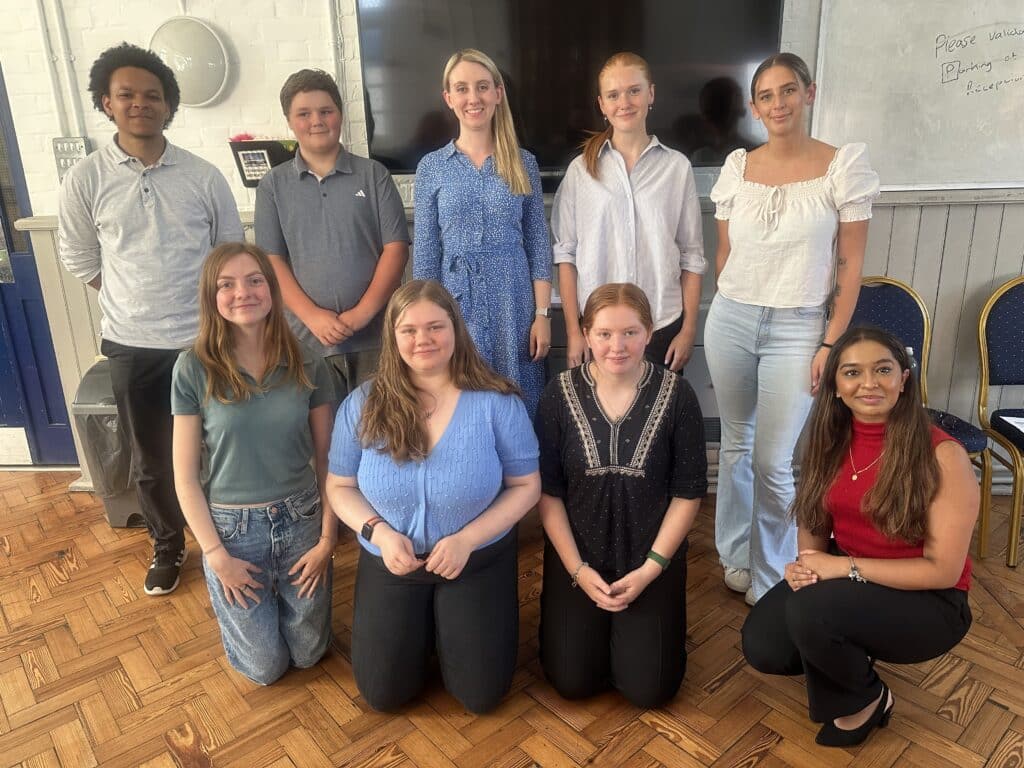 Young people revealed the policing and community safety issues that had the biggest impact on them at the first Youth Commission conference.
Deputy Commissioner launches Surrey Youth Commission as members discuss priorities for Surrey Police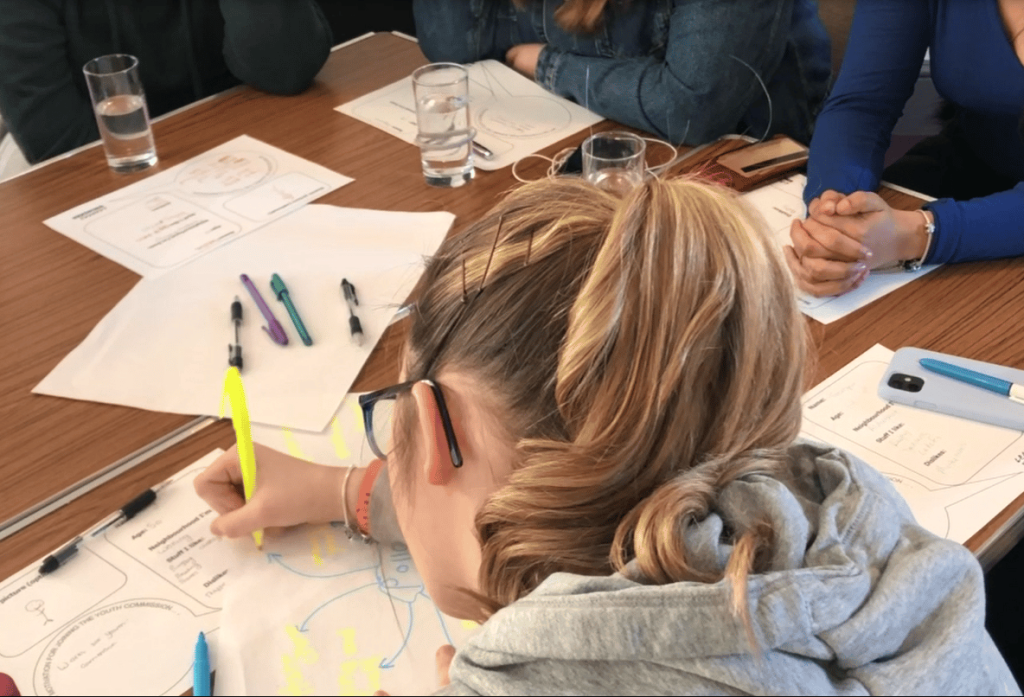 Young people from Surrey have drawn up a list of priorities for the police at the first-ever meeting of a new Youth Commission.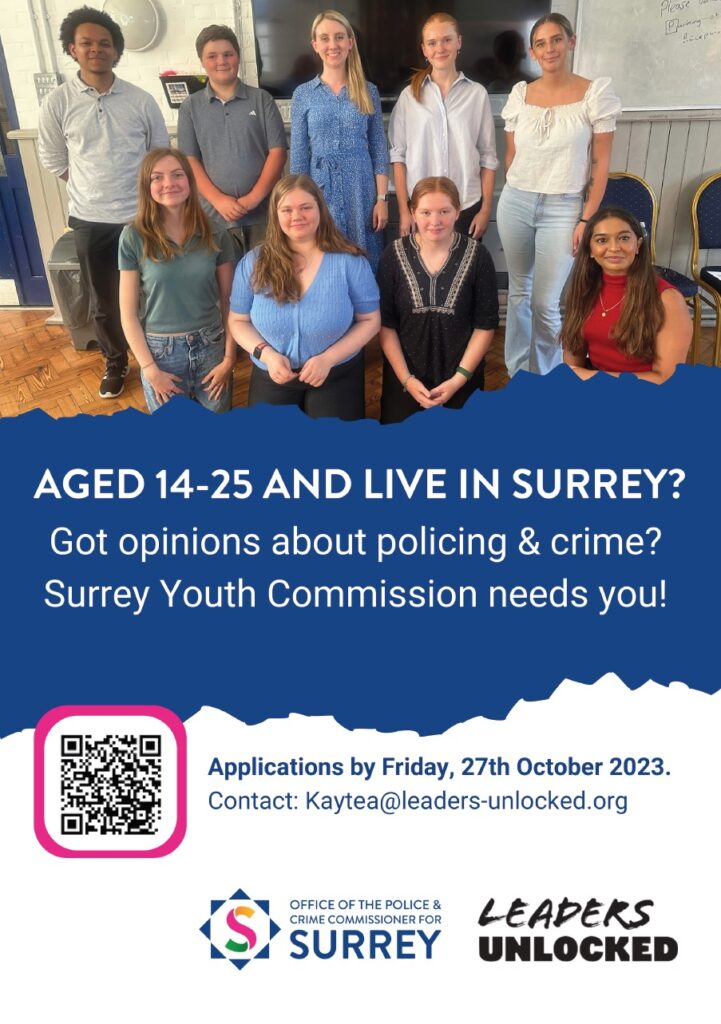 This fantastic scheme ensures we hear opinions from young people across a range of backgrounds, so we understand what they feel are the most important issues for the Force to tackle.

The Youth Commission helps more young people to speak openly on the issues they face and directly inform future crime prevention in Surrey.


Ellie Vesey-Thompson, Deputy Police & Crime Commissioner for Surrey