Representing your voice is a key responsibility of your Commissioner and forms part of our commitment to strengthen relationships between Surrey residents and Surrey Police.
Private Surgeries are held by the Commissioner once a month to hear your feedback on local policing concerns.
They also provide the opportunity for the Commissioner to provide residents with advice and support although please note that she has no operational policing power and is unable to intervene in specific cases, ongoing Surrey Police investigations or complaints.
Surgeries are normally held on the first Friday of each month between 5pm and 7pm.
Each appointment lasts 20 minutes and will take place online.


Request an appointment
Request a one-to-one meeting with the Commissioner using our Contact us page.

You can also request an appointment by calling us on 01483 630200, sending a text message to 0796787249, or writing to us at:

PCC Surgery Requests
Office of the Police and Crime Commissioner for Surrey
PO Box 412,
Guildford,
Surrey GU3 1YG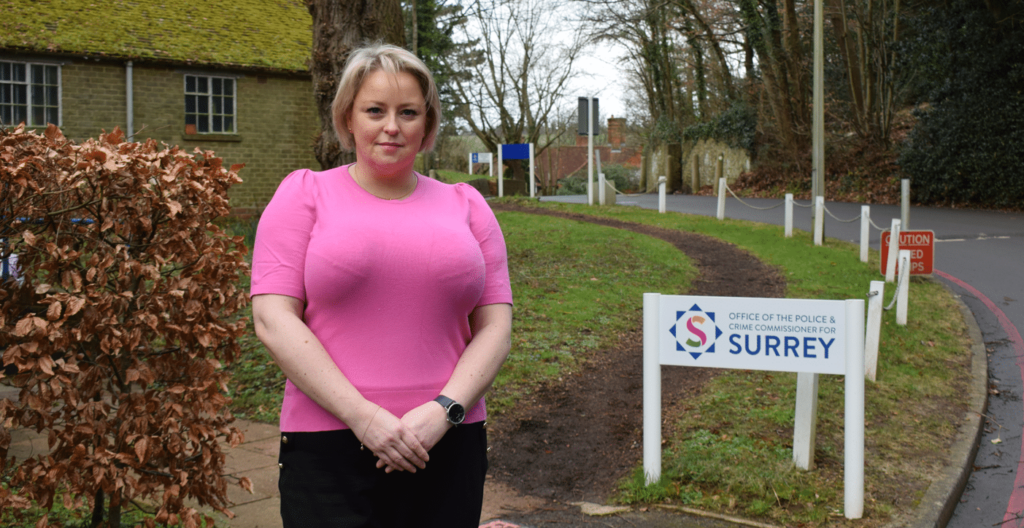 Upcoming Surgery Dates:
Friday 04 August
Friday 01 September
Friday 03 November
Friday 10 December
2024
Friday 05 January*
Friday 02 February
Friday 01 March
Friday 05 April*


*to be confirmed