It is the Police and Crime Commissioner's responsibility to set the level of council tax you pay towards policing, known as the precept.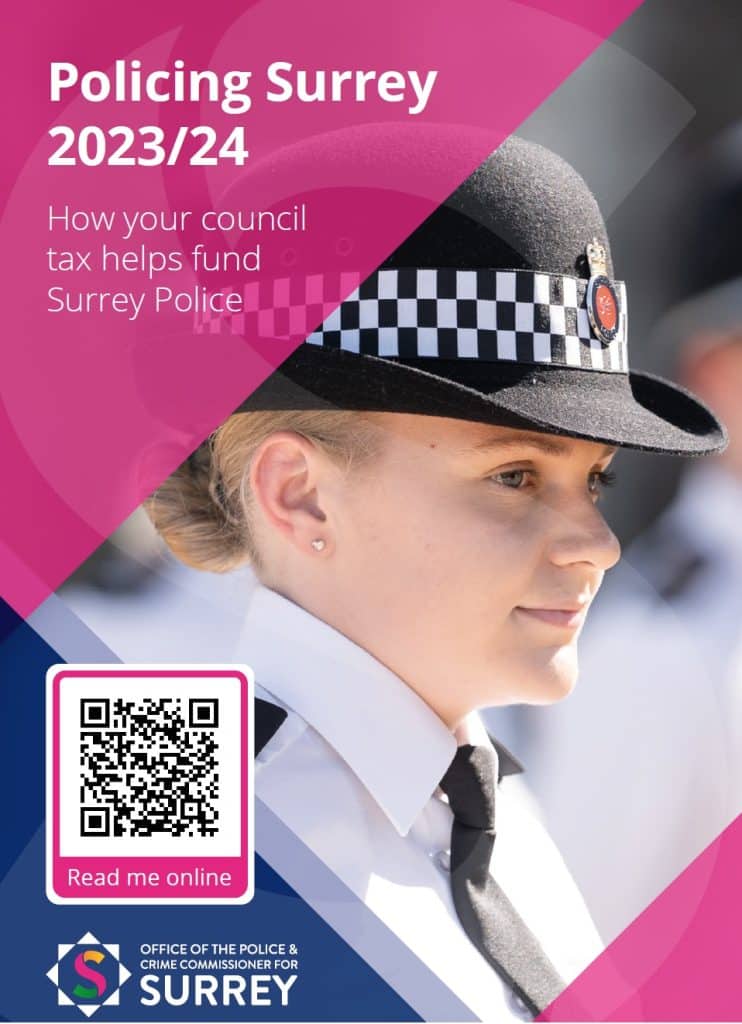 Council tax leaflet 2023/24
The level of Surrey council tax residents pay towards policing is based on a contribution of £310.57 for a Band D property.
Council tax in 2023/24
For the financial year from April 2023 to the end of March 2024, the precept has been set at £310.57 for a Band D property, equivalent to a 5.07% rise across all council tax bands. This amount equates to £15 a year extra for a Band D property.
You can see the Commissioner's proposal based on your views and in depth conversations with senior members of Surrey Police below. It was unanimously approved by the county's Police and Crime Panel on 03 February.

Consultation with residents
The Home Office announced in December that they had given Police and Crime Commissioner's across the country the flexibility to increase the policing element of a Band D council tax bill by £15 a year – equivalent to an extra £1.25 a month on a Band D property or just over 5% across all bands in Surrey.
Between December 2022 and January 2023, Surrey residents were invited to have their say on the following three options:
£15 a year on an average council tax bill would help Surrey Police maintain its current position and look to improve services

Between £10 and £15 a year extra would allow the Force to keep their heads above water

Less than £10 would likely mean a reduction in the service to communities
We're grateful for every response provided by residents. The survey received 3,121 responses and over 1,600 comments.
57% of residents were in favour of an average increase of £15 a year. A further 12% said they would be willing to pay an average increase of between £10 and £15, while 31% said they would not be prepared to pay more than £10.

Download our council tax survey report below (word file will download to device):

How much will I pay in 2023/24?

The tables below show the amount you will pay for policing from your Council Tax until April 2024.

The Police element represents around 14% of the total bill you receive from Surrey County Council.

Your total council tax includes the amounts charged by Surrey County Council, your District Council, Town and Parish Councils (if applicable) and well as the Police and social care levy:
Where the money comes from and goes
2022/2023
2023/2024
Employees
£231.20
£240.90
Premises
£12.20
£12.70
Supplies and Services
£44.20
£48.10
Transport
£4.90
£3.50
Operational Income
-£13.40
£16.50
Gross Budget
Use of reserves
Government grant
Surplus from previous year
£279.10
-£3.40
-£124.40
-£0.50
£288.70
-£1.00
-£126.60
-£1.50
Council tax
Number of equivalent Band D properties
Charge based on a Band D property
£150.80
510,161

£295.57
£159.60
513,828

£310.57
Learn more
See all past council tax leaflets on our publications page


Police and Crime Plan for Surrey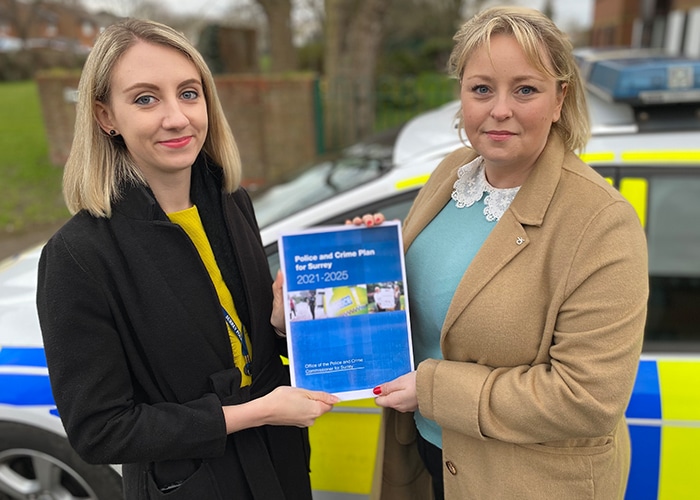 The Commissioner's plan includes ensuring the safety of our local roads, tackling anti-social behaviour and reducing violence against women and girls in Surrey.
Publications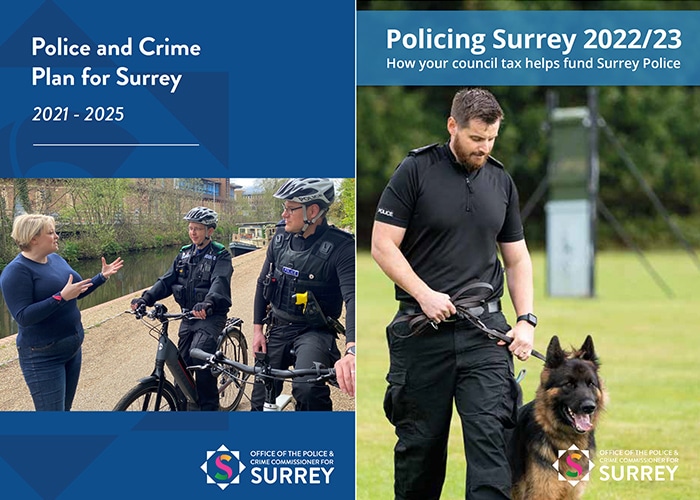 View or search publications including previous council tax leaflets.
Latest News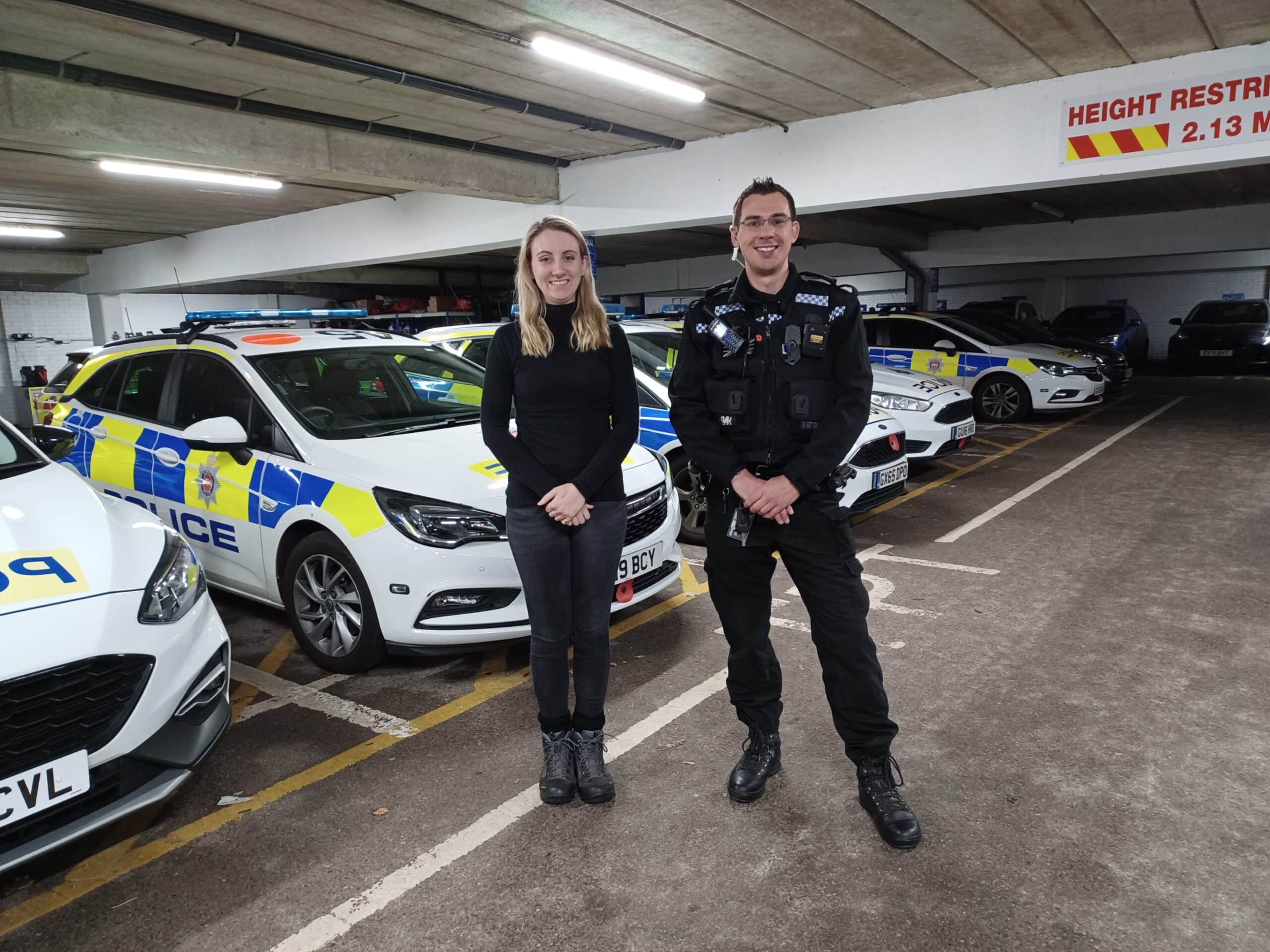 Deputy Commissioner Ellie Vesey-Thompson has spoken of her pride in Surrey Police's Special Constables after joining three shifts around the county.