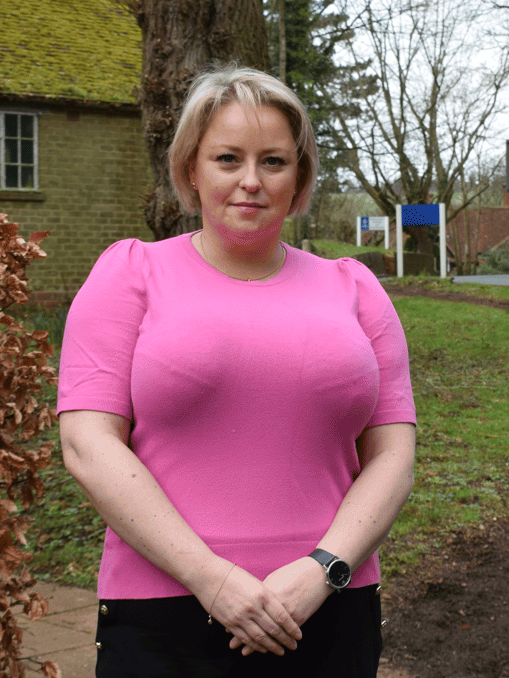 Police and Crime Commissioner for Surrey
As Police and Crime Commissioner for Surrey, Lisa is responsible for overseeing the work of Surrey Police, holding the Chief Constable to account on your behalf, and funding key services that strengthen community safety and support victims. One of the key tasks of your Commissioner is to set the Police and Crime Plan for the county, that outlines the priority areas for the Force...
Deputy Police and Crime Commissioner for Surrey
Ellie supports the Commissioner to fulfil her daily duties including attending meetings, informing decisions and working with the office and Surrey Police to achieve progress against the priorities in the Police and Crime Plan. Ellie is responsible for leading the Commissioner's focus on the safety of children and young people in Surrey and for supporting Surrey Police's focus on preventing and responding to rural crime...
Our small but dedicated office helps the Commissioner to carry out her role effectively and provide the best service possible to residents:
Our Senior Management Team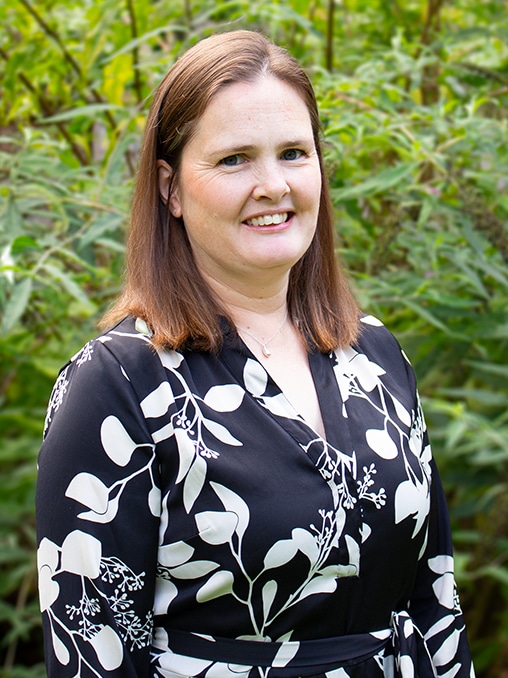 Chief Executive and Monitoring Officer
Contact
Sailesh Limbachia
Complaints, Compliance and Equality and Diversity Lead
Nick Wainwright
Complaints Review Manager
Gary Wood
Contact and Correspondence Officer
Office Management
Rachel Lupanko
Office Manager
Sarah Gordon
PA to the Commissioner and Deputy Commissioner
Dawn Lewis
PA to the Commissioner and Deputy Commissioner
Johanna Burne
Senior Strategic Projects Officer
Commissioning
Lisa Herrington
Head of Policy and Commissioning
Sarah Haywood
Partnership and Community Safety Lead
Molly Slominski
Partnership and Community Safety Officer
Craig Jones
Policy and Commissioning Lead for Criminal Justice
George Bell
Criminal Justice Policy and Commissioning Officer
Erika Dallinger
Independent Custody Visitor Scheme Manager
Lucy Thomas
Policy and Commissioning Lead for Victim Services
Louise Andrews
VAWG Policy and Commissioning Officer
Emma Price
Strategic Analyst
Communications
Nathan Rees
Head of Communications and Engagement
Alex Winter
Communications Manager
James Smith
Communications and Engagement Officer
Commissioner's Forward Plan
Read the Commissioner's Forward Plan that outlines key decisions and actions that the Commissioner and our Office plan to take in the coming months.
Equality and diversity
Women account for 59% of the substantive employees of the OPCC staff team. Currently, one member of staff is from an ethnic minority background (5% of staff total) and 9% of staff have declared a disability as described by section 6 of the Equality Act 2010(1).
Read our Equality, Diversity and Inclusion Policy and Procedure 2022 on our Policies page.
In addition to the posts listed above, the Commissioner is also employer of two members of Surrey Police's finance team. This is a technical arrangement made to comply with law and the two staff remain under the day-to-day management of Surrey Police. The OPCC for Surrey has no arrangements to make use of the staff of other local authorities.

View our Staff Structure Chart.

You can see more information on the number of Commissioner's staff within each salary range in the table below:
*these are part-time and as such, actual salaries may be lower than the band indicated.
Latest News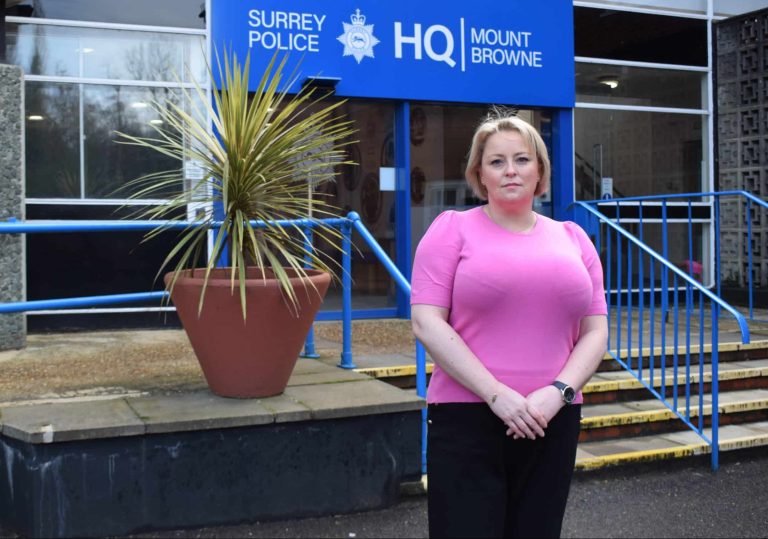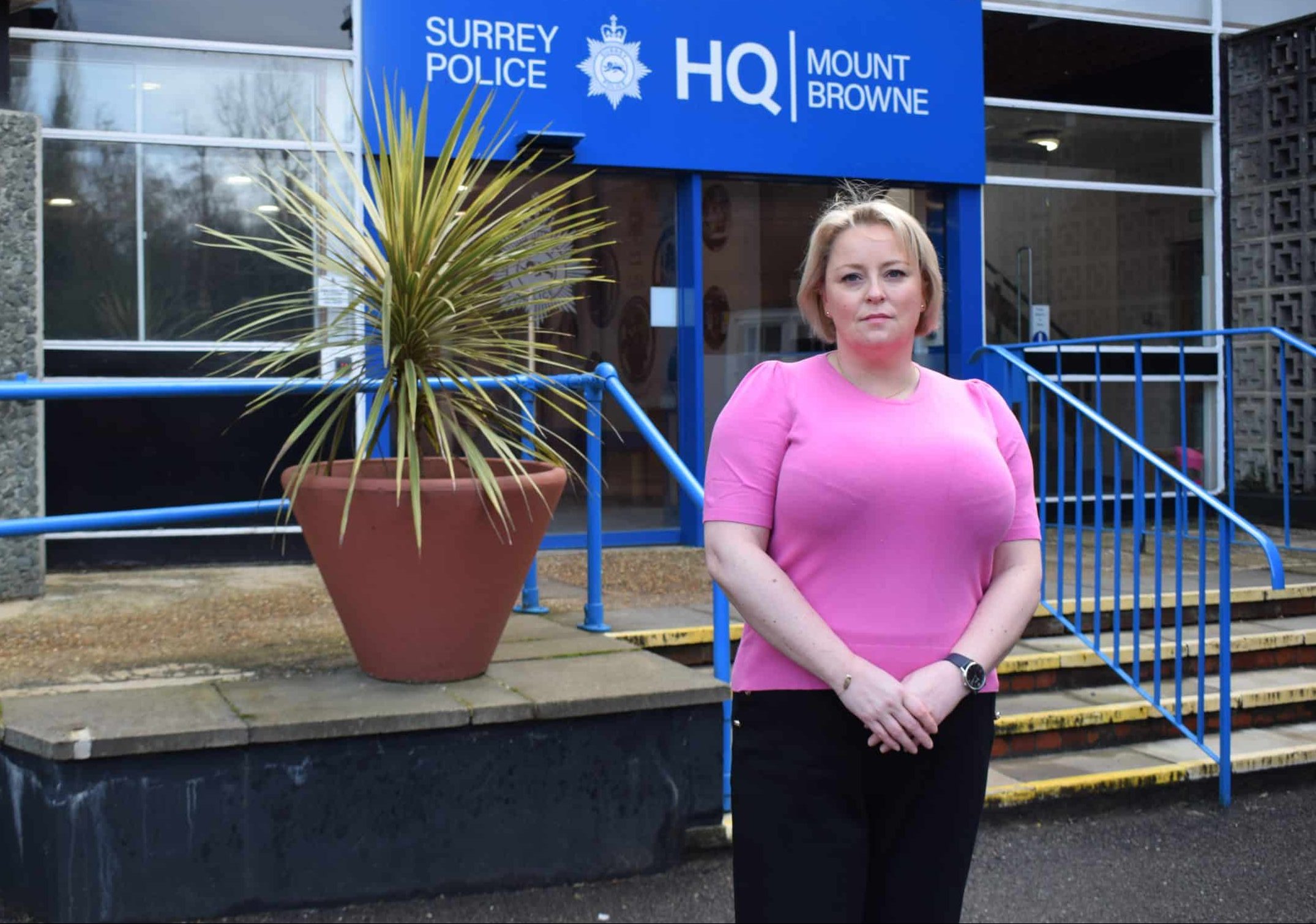 The Police and Crime Commissioner for Surrey Lisa Townsend has applauded the security operation at this year's Epsom Derby Festival which foiled activists attempts to disrupt the event. Early today, police teams arrested 19 people based on intelligence received that groups were intent on illegal action during the race meeting. One person managed to get […]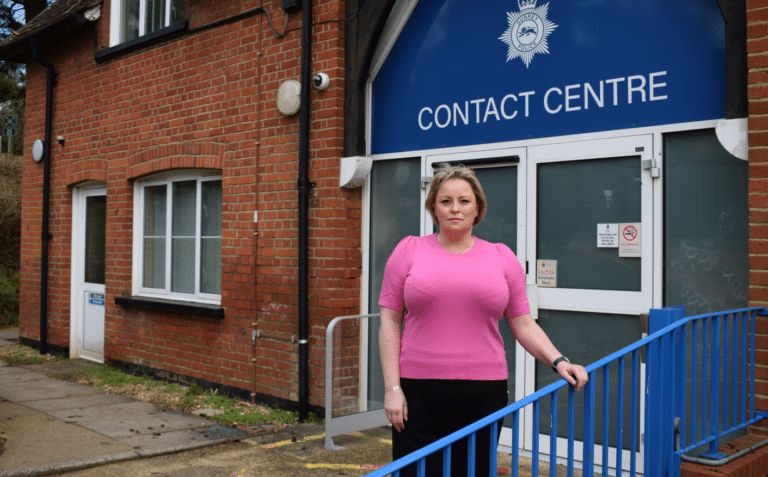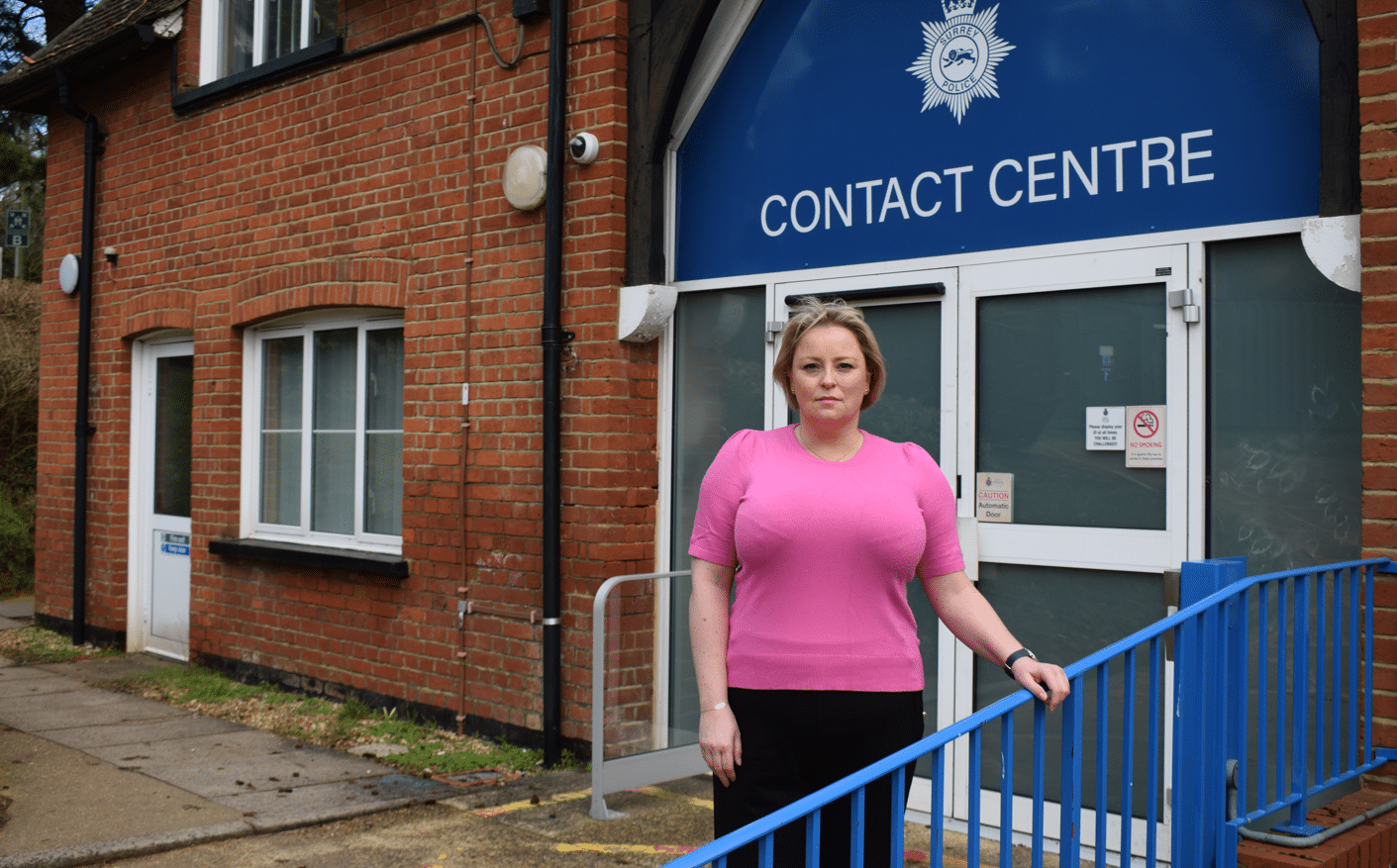 Police must be able to stop attending every mental health call-out and return instead to the frontline, Surrey's Police and Crime Commissioner said today.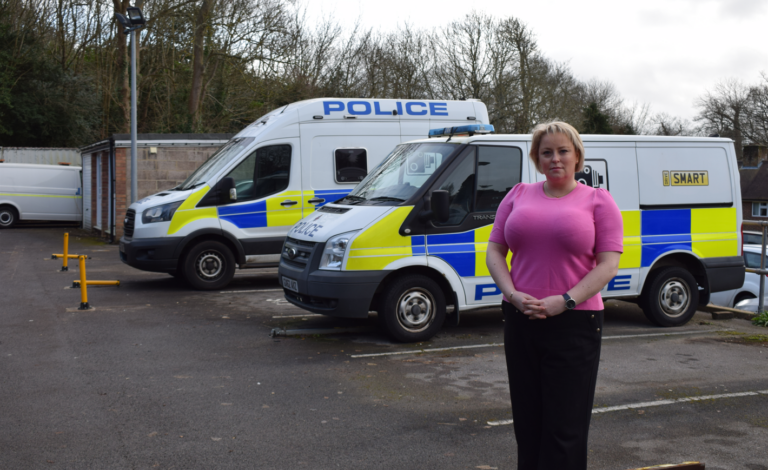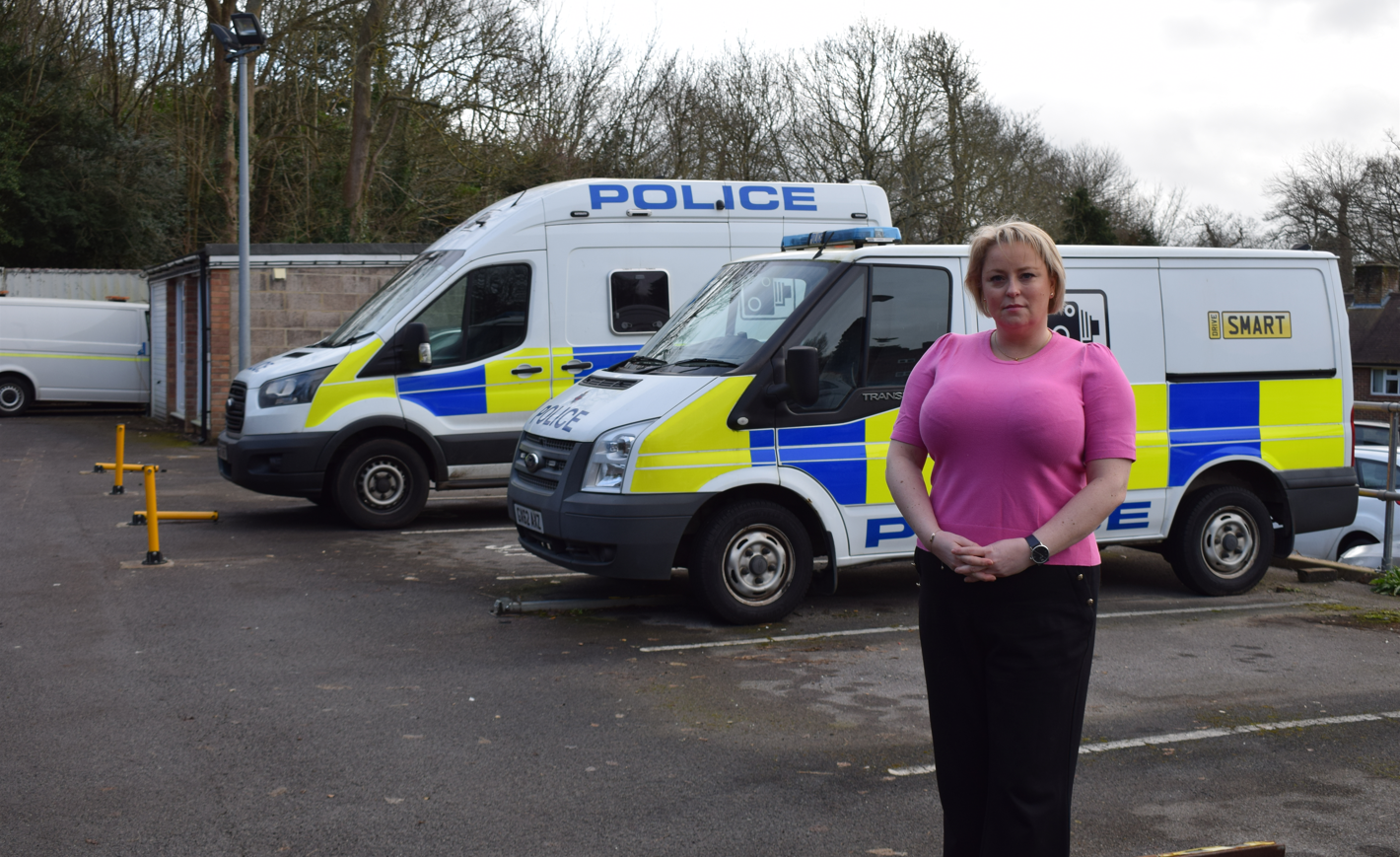 Commissioner Lisa Townsend has hit out at drivers who were spotted photographing and filming a serious crash on the M25 this month.