This page contains publications made available by the Police and Crime Commissioner for Surrey between 2016-2021. It also contains a link to our Data Protection Page, that includes our General Data Protection Regulations (GDPR) Policy.
---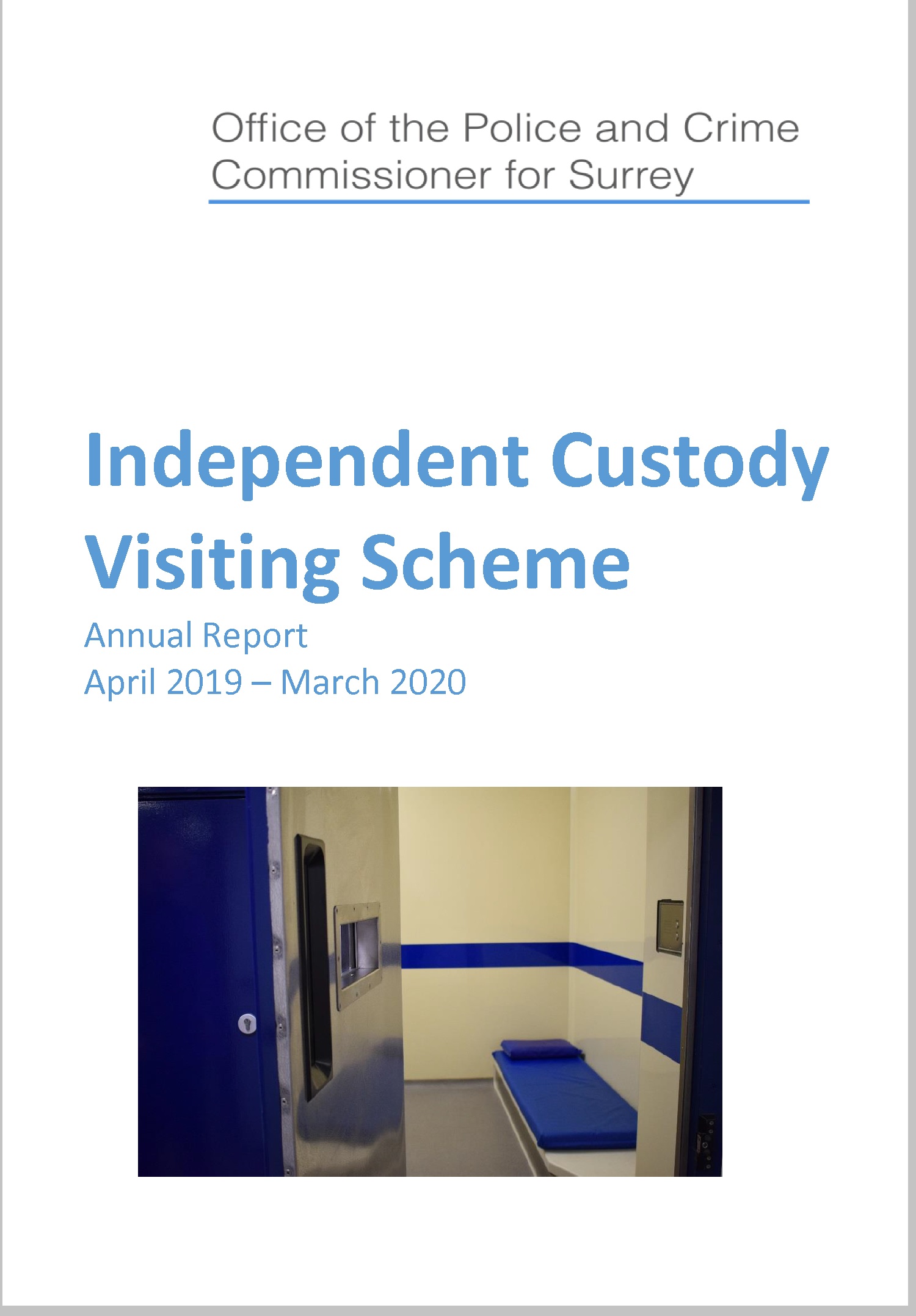 Independent Custody Visiting Scheme – Annual report 2019-20
Independent Custody Visiting (ICV) Schemes exist to provide reassurance to local communities that they can have confidence in the way in which the police treat people who are held in their custody.  This report provides details of the ICV scheme in Surrey, from April 2019 to end of March 2020. During this time 186 visits were undertaken by ICV Volunteers.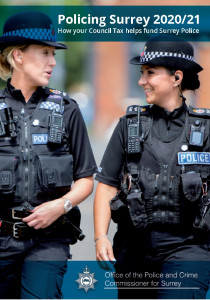 The annual Council Tax leaflet contains information on how Surrey tax payers help fund Surrey Police, including information on how much residents wi
ll pay in the new financial year, current establishment of the force and the expected number of new officer and staff posts as a result of combined funding with the Home Office Grant in 2020/21.
"Policing never stands still for a moment and that has certainly proved to be the case in 2018/19."
The annual report includes information on the achievements of the Office of the Police and Crime Commissioner in each of the areas outlined in the Police and Crime Plan. It also includes information on future plans, and the spending of grants and commissioning of projects and services. Click the image or read the report here.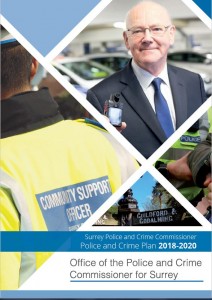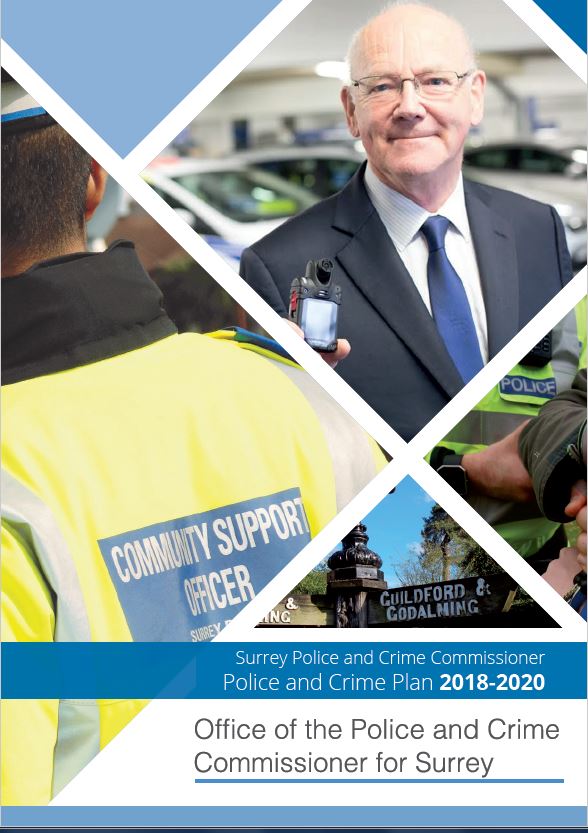 Police and Crime Plan 2018-2021

The Police and Crime Plan outlines the strategy and priorities of the Police Commissioner, including Tackling Crime and Supporting Victims. More information on the plan can be found on our Police and Crime Plan page. Click the image or see the plan here.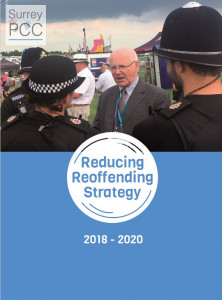 Reducing Reoffending Strategy 2018-2020
Reducing reoffending is an important component within the Police and Crime Plan 2018-2020. This report outlines the strategy of the Police and Crime Commissioner to support pathways for the engagement and rehabilitation of offenders,  through partnerships with the institutions, local projects and services. Click the image or read the report here.
The GDPR Policy contains information on contact and complaints handling, that covers correspondence received publicly and privately on social media platforms,  including but not limited to Facebook, Twitter and Instagram.
Additional information on the funding, expenses and decisions of the PCC can be found on our Funding and Transparency pages. Code of Conduct and other declarations pertaining to the individual role of the Commissioner can be found under Your PCC.