YOUNG people from Surrey have revealed the policing and community safety issues that have the biggest impact on them at a county-wide conference.
The Surrey Youth Commission, which is fully-funded by the Office for the Police and Crime Commissioner (OPCC), will help shape the future of crime prevention in the county, and its members have developed a list of priorities for both the Force and the OPCC.
These include substance misuse, violence against women and girls, and cybercrime. Youth commissioners presented their findings at their Big Conversation Conference, which took place in Woking last week.
Since early January, members aged between 14 and 25 have consulted with more than 1,600 of their peers to learn more about the issues affecting young people.
During the conference, they told an audience, which included Deputy Police and Crime Commissioner Ellie Vesey-Thompson and Surrey Police Assistant Chief Constable Ali Barlow, that more must be done to educate young people on county lines drug dealing, sexual consent and being safe online.
Ellie, who has responsibility for children and young people in her remit and launched the Youth Commission last year, said the priorities identified "represent an opportunity for us all to learn and grow".
She said: "The thoughtful, insightful findings by the Youth Commission allow us to look at the issues that acutely impact Surrey's young people and really matter to them.
"Some of the priorities chosen by our youth commissioners intersect with those already identified by the Commissioner, including reducing violence against women and girls, mental health, and improving relationships between residents and police.
"However, I was particularly struck by the presentation on substance misuse, which was shockingly described as 'highly normalised' amongst our young people.
"I want to reassure our youth commissioners that all that of their hard work over the past few months will not be in vain.

'Thoughtful and insightful'
"Myself and the Commissioner decided last year that a forum was needed to amplify the voices of young people in this county in an effort to shape the future of policing.
"As a result, we commissioned the services of experts at Leaders Unlocked with the specific aim of putting youth voice right into the heart of what our office and Surrey Police do.
"The youth commissioners have provided a deeply insightful and illuminating set of priorities for us all to work towards, and I am incredibly proud of each of them for representing the opinions of young people in Surrey.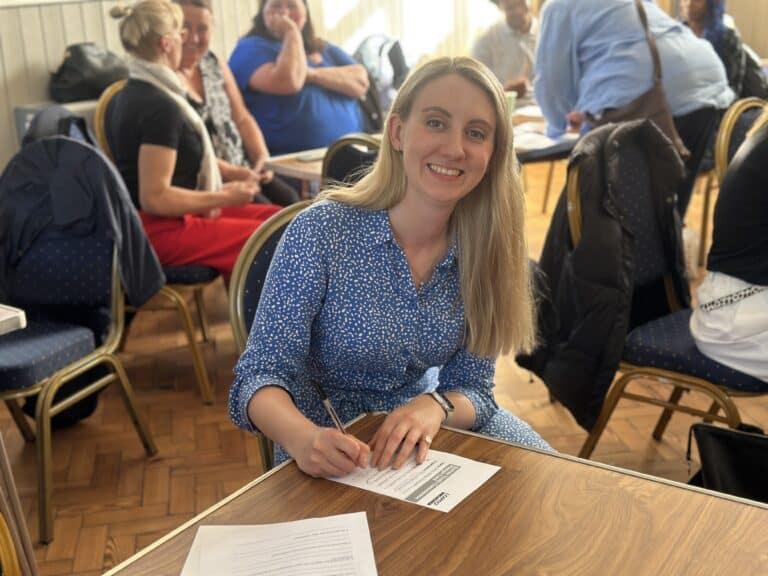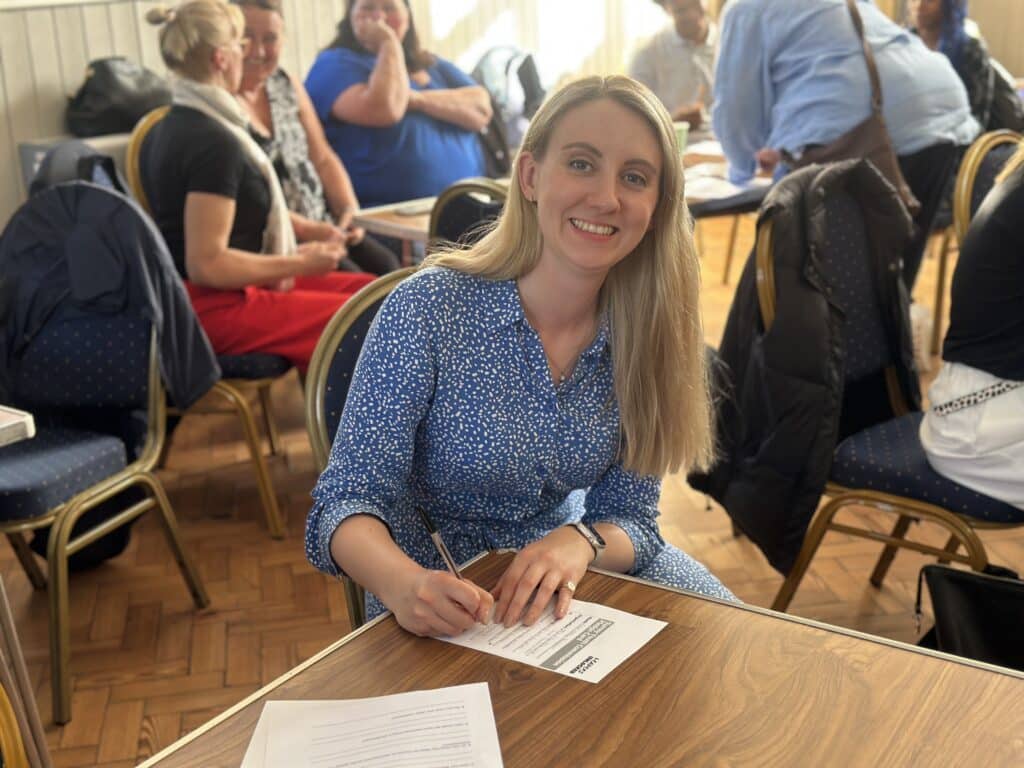 Deputy Police and Crime Commissioner Ellie Vesey-Thompson signed a pledge to act on the Surrey Youth Commission's recommendations
"Their dedication and generosity in bringing their own experiences to the room proves to me that we should feel enormously positive about the generation of young people who are beginning to make their mark on the world."
Emily Blavins, project manager for Leaders Unlocked, said: "We are immensely proud of the young people we've worked with over the past months.
"The Youth Commission members have conducted really significant research with their peers and have acted as a voice for all young people in Surrey.
"The findings and recommendations for change put forward by the Youth Commission will improve crime and policing for many."
A report authored by the youth commissioners on their findings will be available to read within the coming weeks.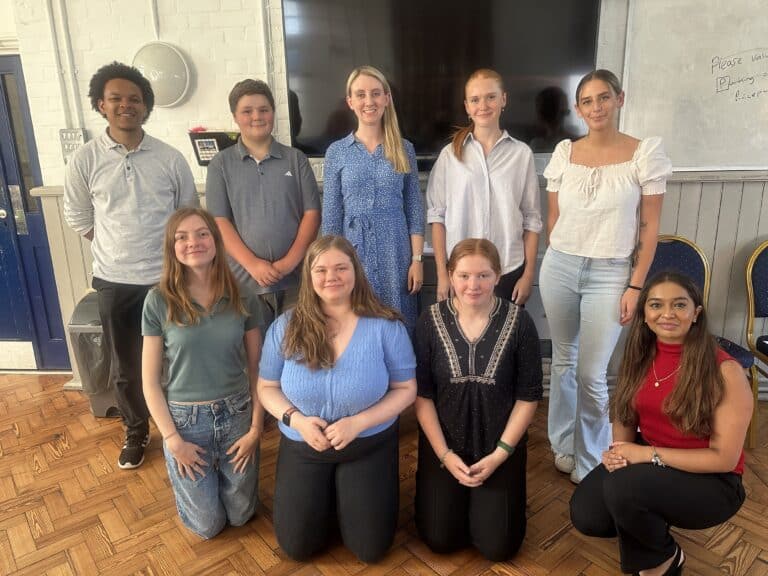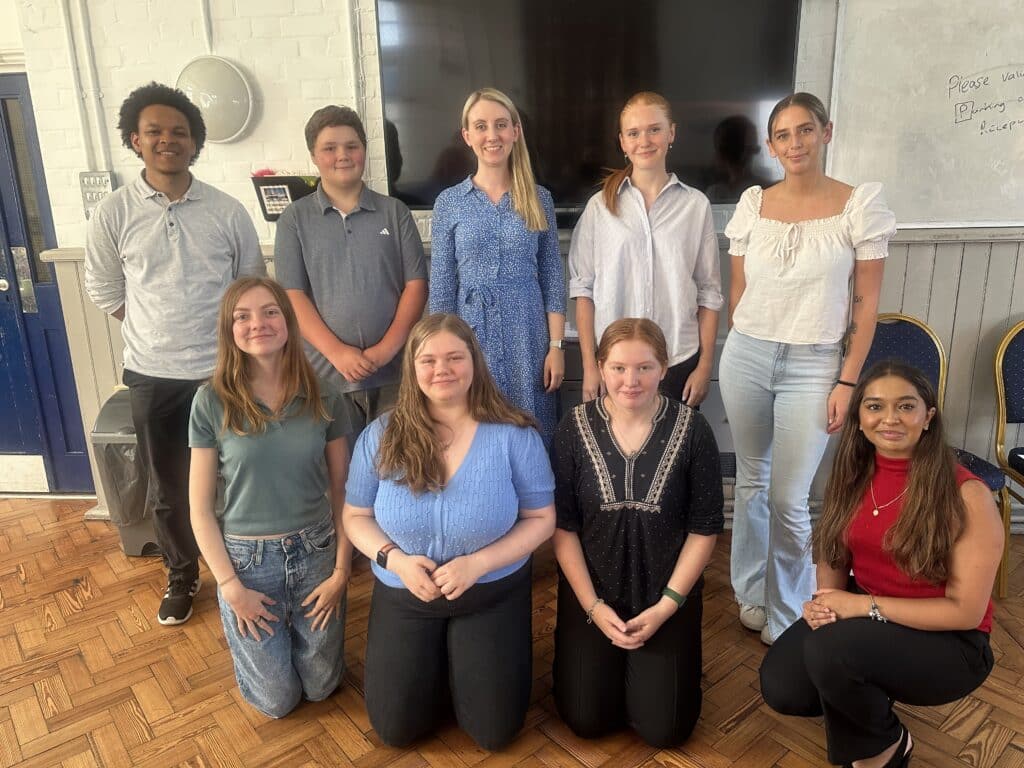 Ellie has told of her pride at the work achieved by the Youth Commissioners
---
Share on: