SURREY'S Police and Crime Commissioner has hailed the arrival of a new national programme aimed at driving up convictions for rape and other serious sexual offences.
Lisa Townsend spoke out after every police force in England and Wales signed up to Operation Soteria, a joint policing and prosecutions programme.
The Home Office-funded initiative aims to develop new operating models for the investigation and prosecution of rape in a bid to increase the number of cases reaching court by more than double.
Lisa recently hosted Edward Argar, the Minister for Victims and Sentencing, to discuss the implementation of Soteria.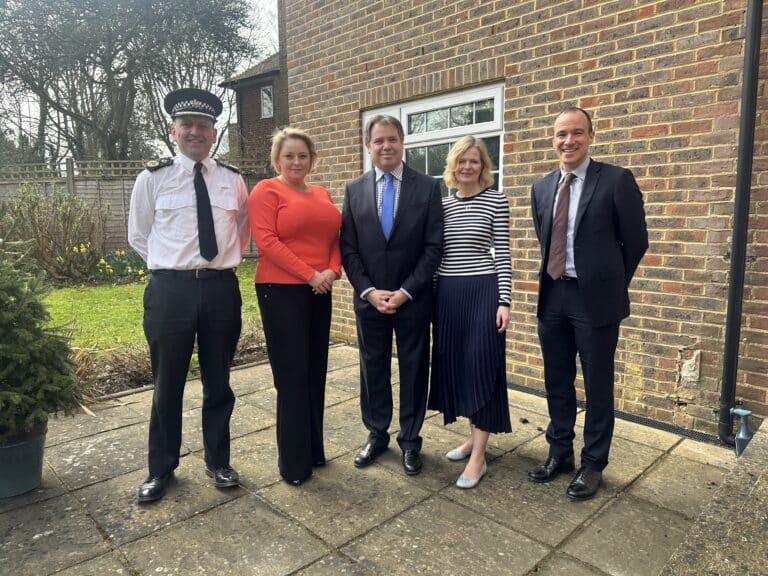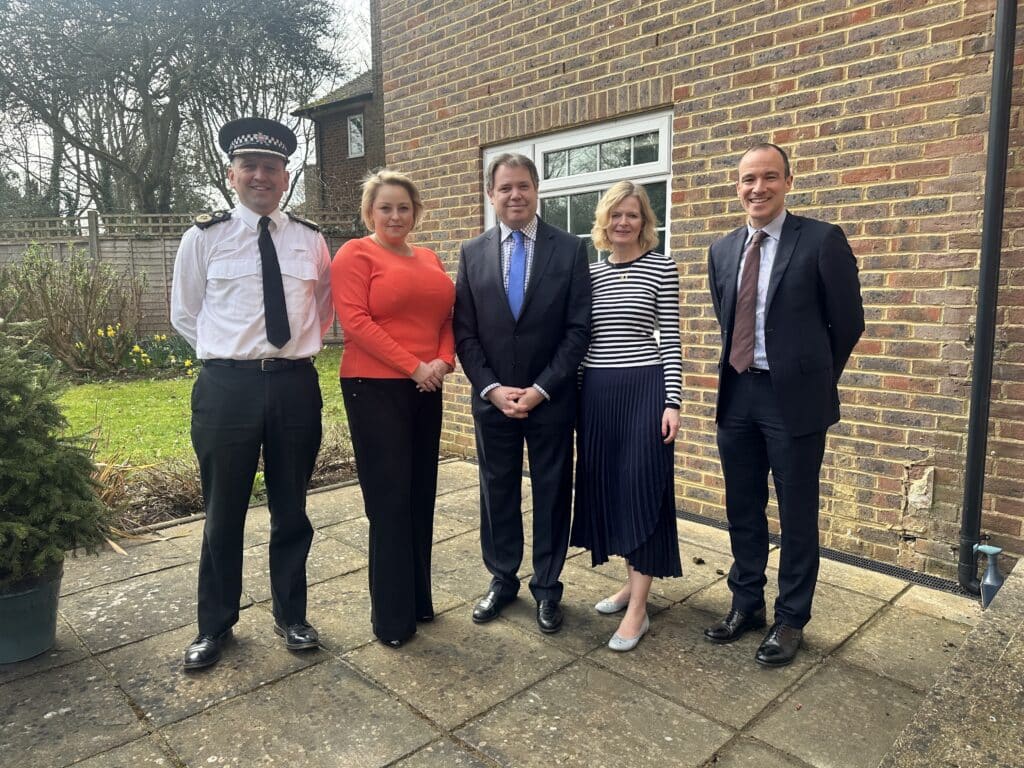 Pictured l-r are DCC Nev Kemp, Lisa Townsend, Edward Argar, Head of Commissioning Lisa Herrington, and Chief Constable Tim De Meyer
During the MP's visit to Guildford, he joined a tour of Surrey's Rape and Sexual Abuse Support Centre (RASASC) to learn more about the work that is currently being done to support survivors.
One of the key priorities in Lisa's Police and Crime Plan is to tackle violence against women and girls. Her office commissions a network of services focusing on crime prevention and victim support.
Police in Surrey are already dedicated to improving convictions for serious sexual offending, and specially-trained Sexual Offence Liaison Officers were introduced in 2020 to support victims.
As part of Soteria, officers dealing with traumatic cases will also receive more support.
'We know something has to change'
Lisa said: "There are many wonderful initiatives that I'm proud to champion and support in this county.
"However, it indisputably remains that convictions for sexual violence in Surrey and the wider UK are shockingly low.
"While reports made about a serious sexual offence in the county have seen a sustained drop over the past 12 months, and Surrey's solved outcome rate for these reports is currently higher than the national average, we know that something has to change.
"We're absolutely committed to bringing more criminals to justice and supporting victims as they navigate the legal system.
Commissioner's vow
"However, it's also important to say that those who aren't yet ready to disclose offences to the police can still access the services of both RASASC and the Sexual Assault Referral Centre, even if they decide to remain anonymous.
"We also know there is more work to be done to support those affected by this terrible crime. A key issue in this county is a lack of appropriate counselling services, and we are taking steps to address this.
"I would urge anyone suffering in silence to come forward, no matter the circumstances. You will find support and kindness from our officers here in Surrey, and from the organisations and charities established to help survivors.
"You are not alone."
---
Share on: