A YOUTH worker whose role is fully-funded thanks to Surrey's Police and Crime Commissioner says he wants charity Fearless to become a household name.
Ryan Hines works to educate young people about the consequences of their choices on behalf of Fearless, the youth arm of Crimestoppers.
As part of his role, Ryan offers non-judgemental advice on how to give information about crime 100 per cent anonymously by using a secure online form on the charity's website Fearless.org, or by calling 0800 555 111.
He also visits schools, pupil referral units, colleges, universities and youth clubs to deliver workshops that show young people how crime can affect them, either as a victim or as a perpetrator, attends community events, and builds partnerships with youth-focused organisations.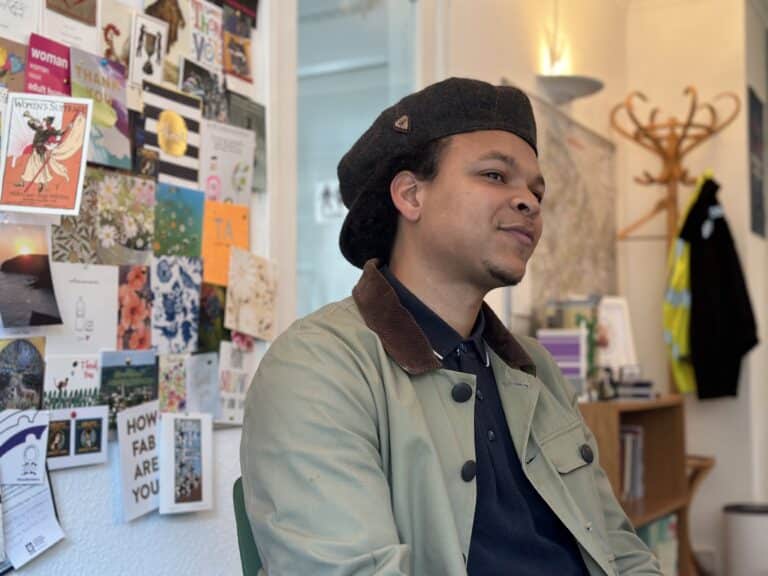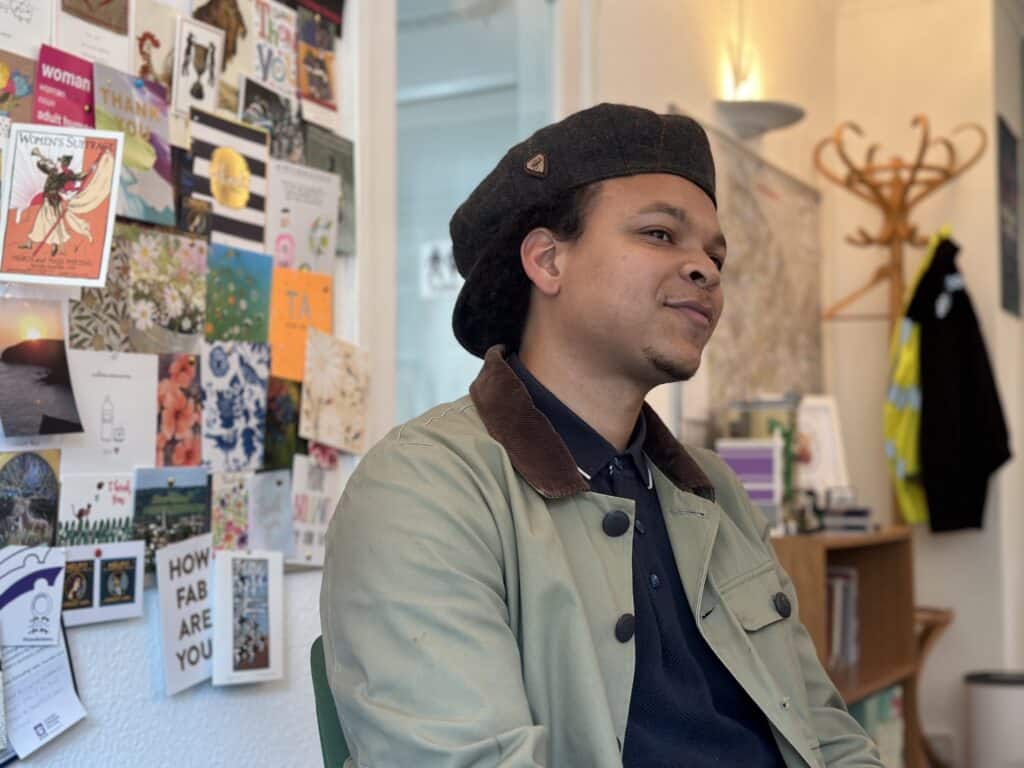 Ryan Hines works to educate young people about the consequences of their choices on behalf of Fearless, the youth arm of Crimestoppers
Ryan's role is funded through the Commissioner's Community Safety Fund, which supports a range of projects across Surrey.
Deputy Police and Crime Commissioner Ellie Vesey-Thompson met with Ryan at Surrey Police's Guildford HQ last week.
She said: "Fearless is a fantastic service that reaches thousands of young people across the county.
"The role recently taken on by Ryan helps to empower our young people to make their communities safer.
"Ryan is able to tailor his message based on the most impactful crime in any given area, whether that's county lines exploitation, anti-social behaviour, car theft, or another type of offending.
'Ryan helps to empower our young people'
"This allows Ryan to speak to young people in a way that makes it directly relevant to the issues that impact their lives.
"We know that the idea of talking to the police directly can be challenging for young people, particularly if they're already involved in criminal activity. For those people, Fearless is invaluable, and I'd like to reiterate the hugely important message that information can be given entirely anonymously.
"Fearless also helps to inform young people about crime, encourages them to talk honestly, and provides honest information about criminal activity and its consequences."
Ryan said: "My ultimate aim is to ensure Fearless becomes a buzzword for young people.
"I want it to be part of everyday conversations in the way that my own peer group discussed Childline.
'Buzzword' mission
"Our message is simple, but it's crucial. Young people can be very reluctant to contact the police, so the education Fearless can provide is critical. The charity offers an 100 per cent guarantee that all information given will remain anonymous, and our charity is independent of the police.
"We want to give all young people a voice and debunk myths that a criminal lifestyle is anything to glamorise.
"Many of those who are exploited don't realise they're victims until it's too late. Giving them the information they need as early as possible is key to prevent this happening."
For more information on the work Ryan is doing in Surrey, or to arrange a Fearless training session, visit crimestoppers-uk.org/fearless/professionals/outreach-sessions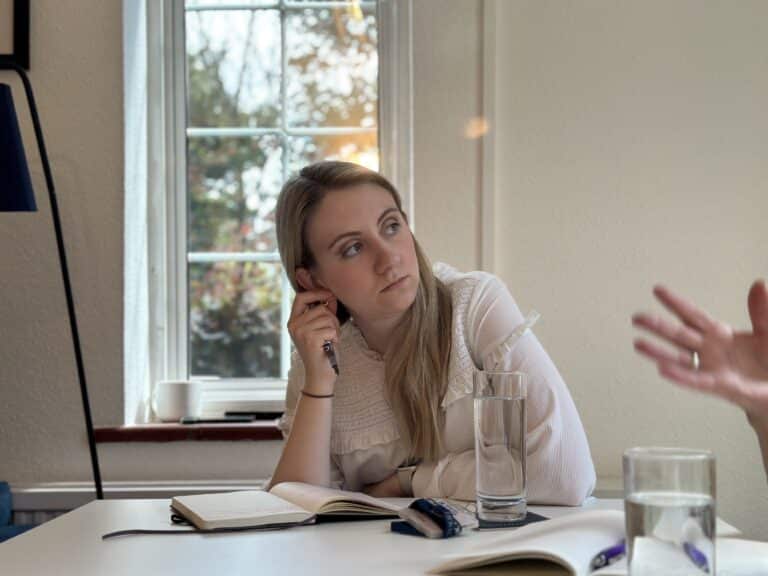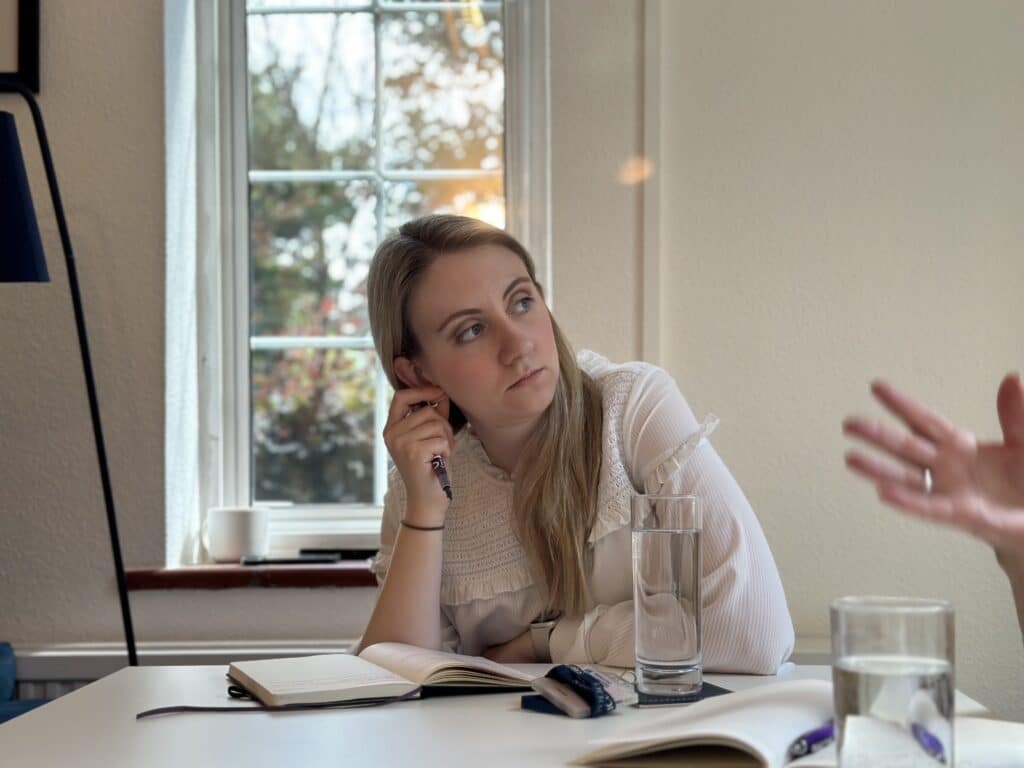 Ellie has responsibility for children and young people in her remit
---
Share on: