The Police and Crime Commissioner for Surrey Lisa Townsend has today welcomed the support for policing pledged by government in tackling activists whose climate protests caused widespread disruption on the M25 in Surrey last month.
The Commissioner was one of a number of police leaders who attended a meeting at Downing Street last week to discuss how to combat the tactics used by environmental protest groups, such as Just Stop Oil.
She said the summit, which was attended by Prime Minister Rishi Sunak, Home Secretary Suella Braverman and policing minister Chris Philp, was constructive and gave chief officers the chance to set out the challenges police forces face.
In early November, activists scaled motorway gantries at various locations on the M25 in Surrey and surrounding counties across four days causing misery for motorists and disruption to the road network.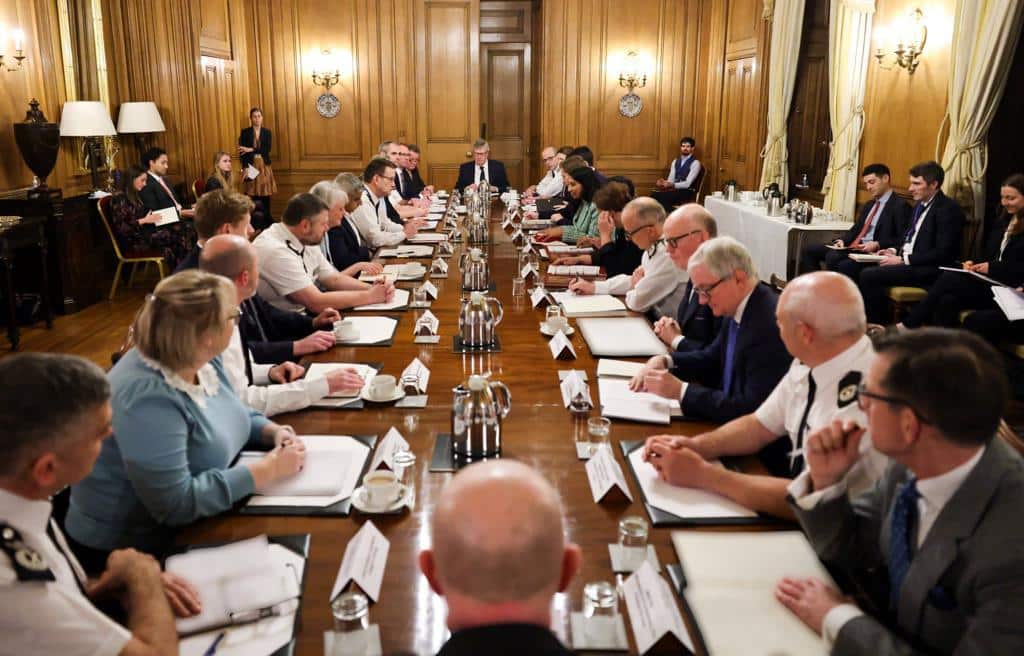 Commissioner Lisa Townsend said: "It was a positive meeting and I do think the government are listening to the concerns of both residents and police on tackling this issue.
"I absolutely share the frustration of the vast majority of the public here in Surrey and elsewhere who are fed up with their everyday lives are being disrupted by what is co-ordinated criminality by determined activists.
"Policing has become the public face of the response to this and some of the criticism received has been unfair.
"I saw first-hand how hard our police teams worked to combat these protests and the impact that had on our already stretched resources which could have been much better utilised in our communities.
"So I was pleased to see the Prime Minister pledging his support to policing and asking what the government could do to help.
"We need to work with the CPS, the court system and government to ensure that we can deal with those who break the law more swiftly and effectively.
"The strengthening of the Public Order Bill to include a statutory definition of "serious disruption" will also help give forces clarity over their powers in dealing with this kind of activism.
"I am a strong believer in peaceful and lawful protest but what we saw in Surrey last month went far beyond what is acceptable and put lives at risk.
"I am committed to working closely with our local partners in Surrey and my Police and Crime Commissioner colleagues nationally to ensure our police teams are given the right support to combat this kind of protest in the future."
---
Share on: