One year since establishing the Victim and Witness Care Unit (VWCU) within Surrey Police, the team funded by Police and Crime Commissioner David Munro is continuing to support individuals during the coronavirus lockdown.
Established in 2019, the VWCU has put in place new ways of working to ensure the provision of end-to-end support continues for all victims of crime in Surrey, including those who are most vulnerable during the national emergency. The unit functions to support victims to cope and recover from the effects of crime, from immediately after the incident, through the court process and beyond.
Extended opening hours on Monday and Thursday evenings, to 9pm, means the team of almost 30 staff and 12 volunteers have increased accessibility to support victims of crime during this difficult time, including survivors of domestic abuse.
Dedicated case workers and volunteers are continuing to assess and arrange the necessary care for individuals over the telephone, and using video conferencing software.
Rachel Roberts, Head of the VWCU, said: "The coronavirus pandemic has had a profound impact on victims as well as on the services available to provide support. It is important that anyone affected by crime knows we are still here for them, and we have extended our provision to help even more individuals during this time of increased anxiety, and increased risk for many.
"From a personal point of view, I can't thank the team enough for the work they do on a daily basis, including our volunteers who are making an enormous contribution during a difficult time."
Since April 2019 the Unit has been in contact with over 57,000 individuals, including providing many with tailored support programmes in partnership with specialist service providers and other agencies.
The flexibility of being embedded within Surrey Police has allowed the Unit to concentrate support where it is needed most and respond to emerging crime trends – two specialist case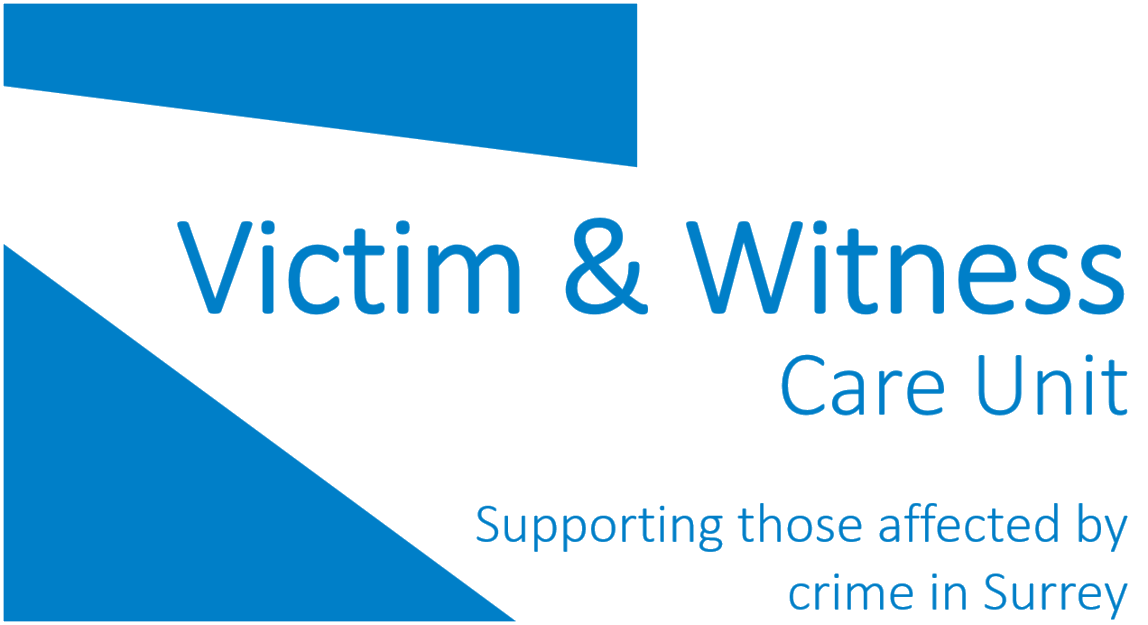 ---
workers have been employed to respond to a 20% national increase in reported fraud. Once trained, the caseworkers will support those victims of fraud who are particularly vulnerable and at risk.
In January this year, the PCC's Office also renewed funding for an embedded Domestic Violence Advisor to cover north Surrey, employed by North Surrey Domestic Abuse Service, who will further work to enhance the support provided to survivors, and to build on the specialist training of staff and officers.
Damian Markland, OPCC Policy and Commissioning Lead for Victim Services said: "Victims and the witnesses of crime deserve our absolute attention at all times. The work of the unit is especially challenging and important as the impact of Covid-19 continues to be felt in the criminal justice system, and by other organisations that offer help.
"Overcoming these challenges to provide ongoing support is essential to help victims cope and recover from their experiences, but also to maintain their confidence in Surrey Police."
All victims of crime in Surrey are automatically referred to the Victim and Witness Care Unit at the point a crime is reported. Individuals can also self-refer themselves, or use the website to find local specialist support services.
You can contact the Victim and Witness Care Unit on 01483 639949, or for more information visit: https://victimandwitnesscare.org.uk
Anyone affected by, or worried about someone who may be affected by domestic abuse is encouraged to contact the Surrey Domestic Abuse Helpline provided by your Sanctuary, on 01483 776822 (9am – 9pm), or to visit the your Sanctuary website. Always dial 999 in an emergency.
---
Share on: