---
The Police and Crime Commissioner David Munro has praised the strides made in neighbourhood policing in Surrey after it was recognised as 'excellent' by inspectors in a report published today.
Her Majesty's Inspectorate of Constabulary and Fire and Rescue Services (HMICFRS) described officers as 'local experts' in the boroughs where they work resulting in the public having more confidence in Surrey Police than any other force in the country.
It also rated the Force as 'outstanding' at preventing crime and anti-social behaviour and said it engages well with its communities to understand and solve neighbourhood problems.
The HMICFRS carry out annual inspections on police forces across the country into the Effectiveness, Efficiency and Legitimacy (PEEL) in which they keep people safe and reduce crime.
In their PEEL assessment released today, the HMICFRS said it was pleased with most aspects of Surrey Police's performance with 'Good' gradings awarded in the Effectiveness and Legitimacy strands.
The report highlighted that the Force works effectively with partners to identify and protect vulnerable people and upholds an ethical culture, promotes standards of professional behaviour well and treats its workforce fairly.
However, Surrey Police was graded as 'Requiring Improvement' in the Efficiency strand with the report stating that it is struggling to meet demand for its services.
PCC David Munro said: "I know from regularly speaking to Surrey residents across the county that they really value their local officers and want to see an effective police force tackling those issues that matter to them.
"So I am delighted to see the HMICFRS recognise Surrey Police's overall approach to neighbourhood policing as excellent in today's report which is a testament to the dedication of the officers and staff who work tirelessly in our communities to keep people safe.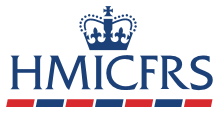 ---
"Preventing crime and tackling Anti-Social Behaviour feature prominently in my Police and Crime Plan and have been key priorities for the Force so it is really pleasing to see the HMICFRS rate them as outstanding in this area.
"Equally, it's great to see the report also recognising the significant efforts that have gone into working effectively with partners to identify and protect vulnerable people.
"There is always more to do of course and it is disappointing to see the HMICFRS grade the Force as requiring improvement for efficiency. I believe the assessment of demand in policing and understanding capacity and capability is a national issue for all forces however I will be working with the Chief Constable to see how improvements can be made in Surrey.
"We are already striving hard to make efficiencies and put as many resources as possible on the front-line which is why I instigated an efficiency review in both Surrey Police and my own office.
"Overall I think this is a really positive assessment of the Force's performance which has been achieved at a time when police resources have been stretched to the limit.
"It is my role on behalf of the county's residents to make sure they get the best policing service possible so I am pleased our policing teams will be strengthened by the extra officers and operational staff made possible by the increased council tax precept this year."
You can view the findings of the assessment on the HMICFRS website here.
---
Share on: