Police and Crime Commissioner for Surrey Lisa Townsend has welcomed the results of a wide-reaching review to achieve justice for more victims of rape and sexual assault.
Reforms unveiled by the Government today include providing greater support for victims of rape and serious sexual offences, and new monitoring of the services and agencies involved to improve outcomes.
The measures follow a review by the Ministry of Justice into the decline in the number of charges, prosecutions and convictions for rape achieved across England and Wales in the last five years.
An increased focus will be given to reduce the number of victims that withdraw from giving evidence because of delays and lack of support, and on ensuring the investigation of rape and sexual offences goes further to address the behaviour of perpetrators.
The results of the review concluded the national response to rape was 'totally unacceptable' – promising to return positive outcomes to 2016 levels.
PCC for Surrey Lisa Townsend said: "We must take every possible opportunity to relentlessly pursue justice for individuals affected by rape and sexual violence. These are devastating crimes that too often fall short of the response we expect and want to give to all victims.
"This is a crucial reminder that we owe it to every victim of crime to provide a sensitive, timely and consistent response to these awful crimes.
"Reducing violence against women and girls is at the heart of my commitment to Surrey residents. I'm proud that this an area where much important work is already being led by Surrey Police, our office and partners in the areas highlighted by today's report.
"It's so important that this is backed by tough measures that place the pressure from investigations squarely on the perpetrator."
In 2020/21, the Office of the PCC provided more funds to address violence against women and girls than ever before.
The PCC invested heavily in services for victims of rape and sexual assault, with over £500,000 of funding made available to local support organisations.
With this money the OPCC has provided a wide range of local services, including counselling, dedicated services for children, a confidential helpline and professional support for individuals navigating the criminal justice system.
The PCC will continue to work closely with all our dedicated service providers to ensure that victims of rape and sexual assault in Surrey are properly supported.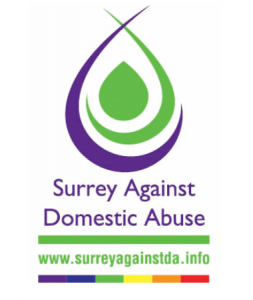 In 2020, Surrey Police and Sussex Police established a new group with the South East Crown Prosecution Service and Kent Police to drive improvements in the outcomes of rape reports.
As part of the Force's Rape & Serious Sexual Offence Improvement Strategy 2021/22, Surrey Police maintain a dedicated Rape and Serious Offence Investigation Team, supported by a new team of Sexual Offence Liaison Officers and more officers trained as Rape Investigation Specialists.
Detective Chief Inspector Adam Tatton from Surrey Police's Sexual Offences Investigation Team said: "We welcome the findings of this review which has highlighted several issues across the whole of the justice system. We will be looking at all the recommendations so we can improve even further but I want to reassure victims in Surrey that our team has been working to address many of these issues already.
"One example highlighted in the review are the concerns some victims have about giving up personal items such as mobile phones during the course of an investigation. This is completely understandable. In Surrey we offer replacement mobile devices as well as work with victims to set clear parameters on what will be looked at to reduce unnecessary intrusion into their private lives.
"Every victim who comes forward will be listened to, treated with respect and compassion and a thorough investigation will be launched. In April 2019, the PCC's Office helped us to create a team of 10 victim focused investigating officers who are responsible for supporting adult victims of rape and serious sexual abuse through the investigation and subsequent criminal justice process.
"We will do everything we can to bring a case to court and if the evidence does not allow for a prosecution we will work with other agencies to support victims and take steps to protect the public from dangerous people."
---
Share on: