SURREY'S Commissioner has taken on a major national role for transport safety – as she vowed to pursue greater penalties for those who put lives at risk while behind the wheel, on a bicycle, or astride an e-scooter.
Lisa Townsend is now the Association of Police and Crime Commissioner's lead for roads policing and transport, which will encompass rail and maritime travel and road safety.
As part of the role, previously held by Sussex Commissioner Katy Bourne, Lisa will work to improve the safety of transport around the country. She will be supported by her Deputy, Ellie Vesey-Thompson, and looks to work closely with the British Transport Police.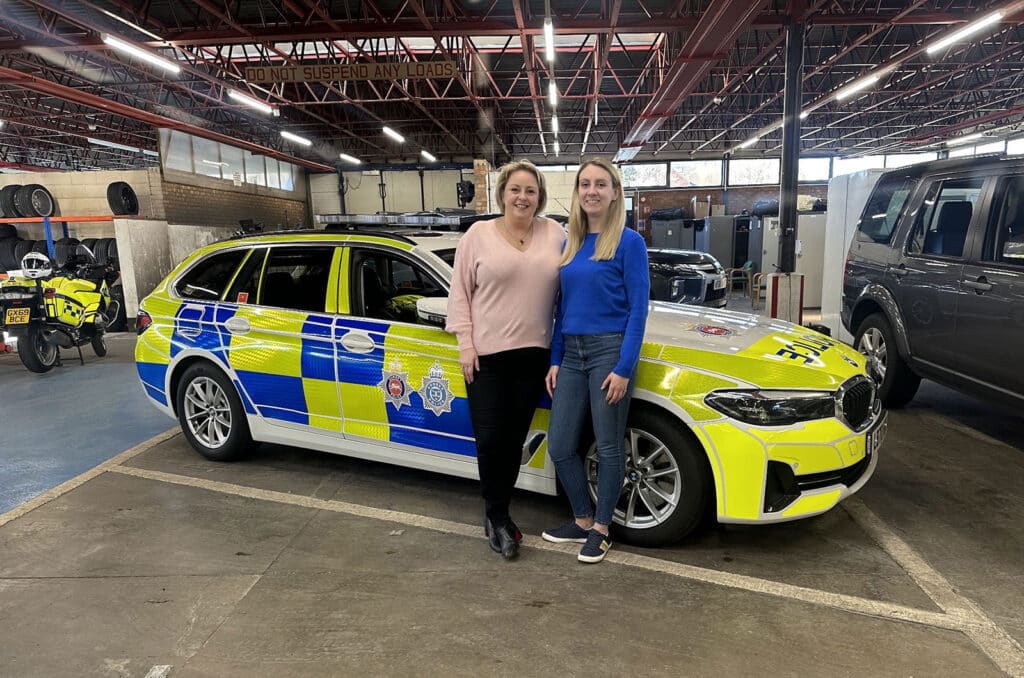 Lisa said: "Keeping road users safe is already a key priority in my Police and Crime Plan. Surrey's motorways are some of the most highly-used in Europe, and I am keenly aware of how important an issue this is to our residents.
"We are very lucky in Surrey to have two teams specifically dedicated to poor driving – the Roads Policing Unit and the Vanguard Road Safety Team, both of which aim to keep road users safe.
"But across the country, there is far more to be done on both roads and railways to keep British travellers safe.
"One of the most critical aspects of my remit will be dealing with distracted and dangerous driving, which is an appalling and unnecessary risk to take on any road.
"While most people are safe motorists, there are some who selfishly risk both their own lives and the lives of others. Members of the public have had enough of seeing those drivers flouting the laws created to protect them.
'Appalling and unnecessary'
"There are many benefits to getting people out of their cars and onto bicycles instead, but not everyone feels safe using this mode of transport. Cyclists, as well as motorists, horse riders and pedestrians, have a responsibility to observe the Highway Code.
"In addition, e-scooters have become a blight in many communities around the country in recent years.
"According to recent Department for Transport data, collisions involving e-scooters in the UK almost tripled within just a year between 2020 and 2021.
"More must clearly be done to prevent harm to the public."
Commissioner's new role
Ellie said: "Pedestrians are the most vulnerable cohort to use Britain's streets, and we are determined to do all we can to put an end to activities that threaten their safety.
"This remit will allow both Lisa and I to apply pressure to a range of issues, from a system that allows thousands of people to legally drive with more than 12 points on their licence, to the sex offenders who target their victims on London's Tube network.
"Safe travel is important to every member of the public, and we are determined to make some real and lasting changes."
---
Share on: