SURREY'S Police and Crime Commissioner has met with a brand new team dedicated to reducing serious and fatal crashes on the county's roads.
Lisa Townsend has thrown her support behind the Vanguard Road Safety Team, which began patrolling in Surrey during the autumn of 2022.
Officers target motorists committing the 'Fatal 5' offences – inappropriate speed, not wearing a seat belt, driving under the influence of drink or drugs, distracted driving, including looking at a mobile phone, and careless driving.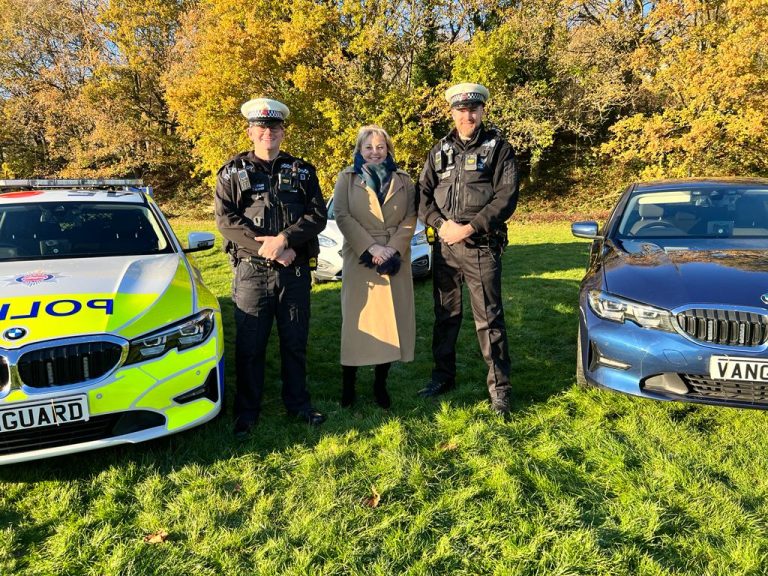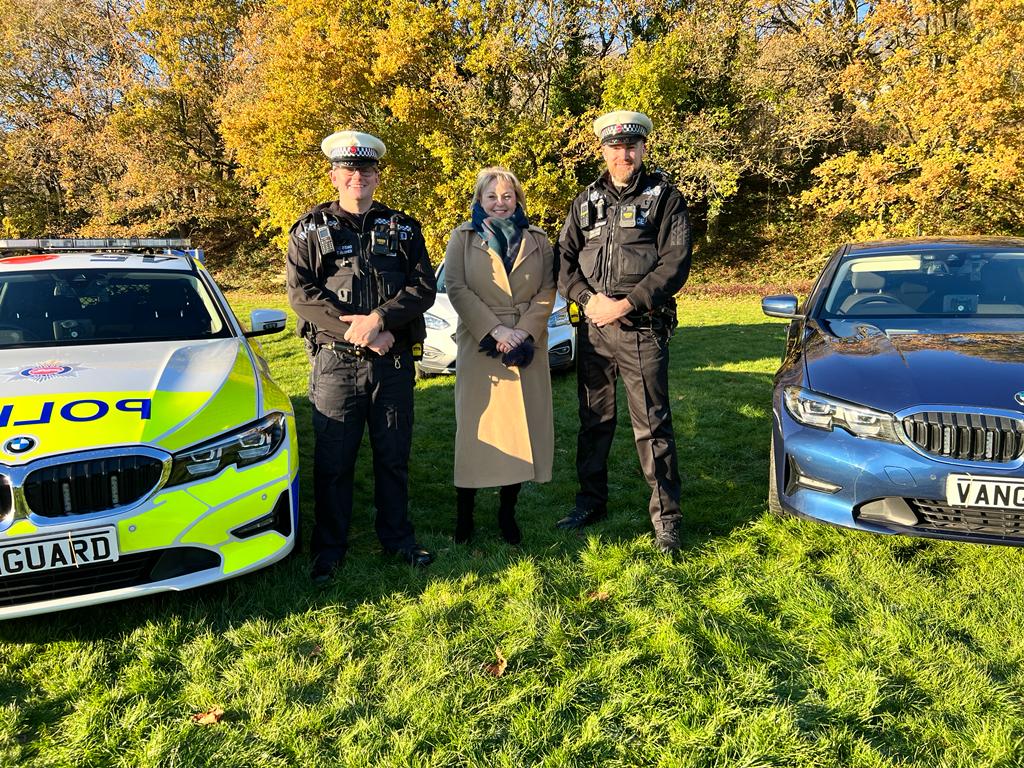 Lisa said: "I'm so pleased the team is now operational.
"Anyone who drives in Surrey will know how busy the roads are. Our motorways are some of the most highly-used in the country, and that's why I've made road safety a key priority in my Police and Crime Plan.
"Distracted and dangerous driving ruins lives, and we know all Fatal 5 offences are leading contributory factors in collisions. Each and every crash is preventable and behind every victim is a family, friends and a community.
"While most people are safe motorists, there are some who selfishly and willingly risk both their own lives and the lives of others.
"It's great news that the Vanguard team will be proactively tackling these drivers."
Lisa met with the new team at Surrey Police's Mount Browne HQ in December. Vanguard has been fully-staffed since October, with two sergeants and 10 PCs serving across two teams.
Sergeant Trevor Hughes said: "We use a range of tactics and vehicles, but it's not just about enforcement – we are looking to change drivers' behaviour.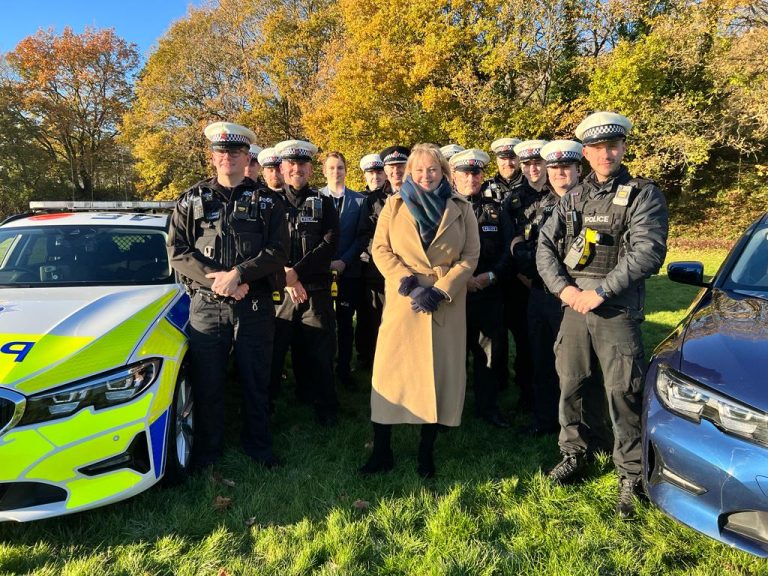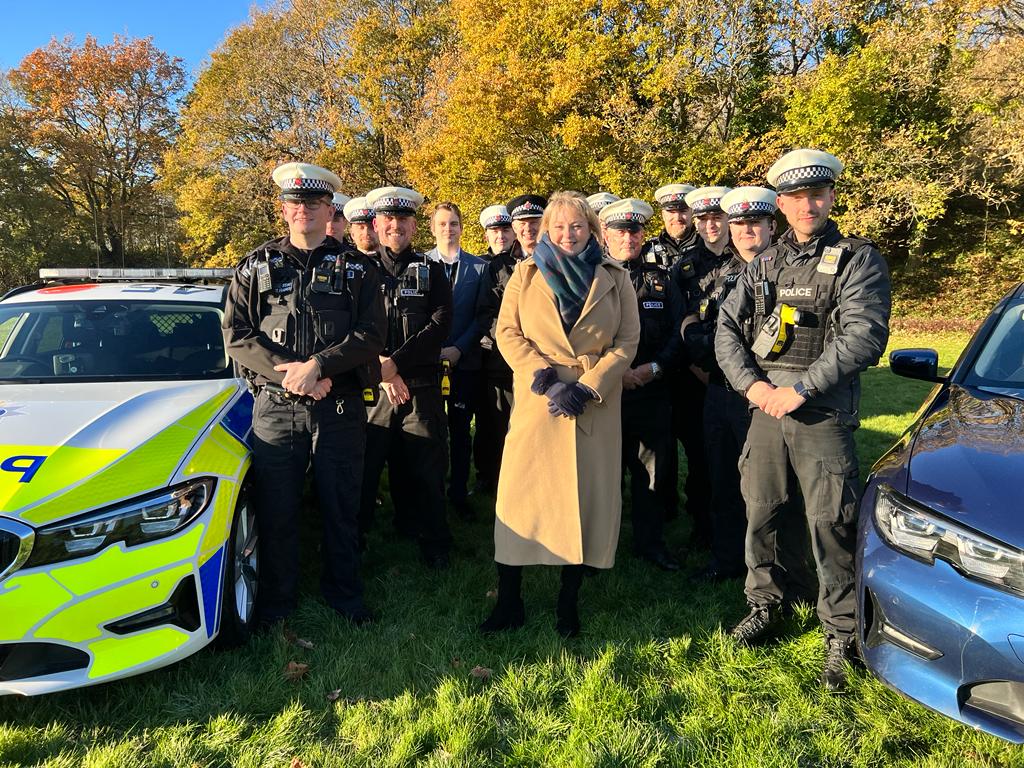 "We use of a mix of visible policing and unmarked vehicles to stop drivers from committing Fatal 5 offences.
"The aim is ultimately to reduce the number of serious and fatal collisions on Surrey's roads. Motorists who drive dangerously should beware – we can't be everywhere, but we could be anywhere."
As well as patrolling, officers from the team also use the services of data researcher Chris Ward to crack down on the county's worst drivers.
Sergeant Dan Pascoe, who previously worked on the Roads Policing Unit, leading investigations into serious injury and fatal collisions, said: "There's a ripple effect with any serious or fatal collision – the impact for the victim, their family and friends, and then the impact for the offender and their loved ones too.
"It is always devastating and heart-wrenching to visit the families of victims in the hours after a fatal crash.
"I would urge every Surrey driver to make sure they're always paying full attention when they're behind the wheel. The consequences of even a momentary distraction can be unimaginable."
In 2020, 28 people were killed and 571 were seriously injured on Surrey's roads.
Between 2019 and 2021:
648 people were killed or seriously injured by speed-related crashes on Surrey's roads – 32 per cent of the total
455 people were killed or seriously injured by crashes involving careless driving – 23 per cent
71 people were killed or seriously injured by crashes where seat belts weren't worn – 11 per cent
192 people were killed or seriously injured in crashes involving drink-or drug-driving – 10 per cent
90 people were killed or seriously injured in crashes involved distracted driving, for example motorists using their phones – four per cent
---
Share on: