Restorative Justice
Restorative justice is about giving those affected by a crime, such as victims, offenders and the wider community, an opportunity to communicate about the harm that has been done and consider how it can be repaired.
Restorative justice could include a facilitated meeting between the victim and offender or a letter of apology from an offender. It can transform the way in which the needs of the victim are met and can also enable offenders to face the consequences of their actions.
There is some excellent work underway in Surrey which includes a 'restorative' element. The Commissioner actively supports restorative justice in Surrey through her Victims' Fund and Reducing Reoffending Fund.
What is Surrey's Restorative Justice Hub?
At the heart of restorative justice is acknowledging the importance of assisting victims (and others) to try and move forward in the aftermath of a crime. However, it can sometimes be difficult to know where to start. For this reason, Surrey's Police and Crime Commissioner has set up a Restorative Justice Hub. The hub provides victims with a point of contact to access support and information.
In suitable cases, and where people want to proceed with a restorative process, the hub can make sure that cases are allocated to professionally trained Restorative Justice Facilitators.

The hub supports all the key criminal justice agencies including Surrey Police, victim support services, the National Probation Service and prisons.
What are the benefits of engaging in restorative justice?
Telling another person about how their actions have affected you is immensely powerful – they have nowhere to hide and very few excuses. Instead, they are held to account for what they have done and face some very difficult questions.
Importantly, when a person takes full responsibility for their crime and expresses remorse, restorative justice gives them the chance to put things right. This is a key opportunity for them to make meaningful changes to their behaviour and move towards a more positive future, free from offending.
Refer someone to us
Criminal Justice Agencies can refer an offender to engage in restorative justice by contacting us.

Refer an offender to completing our Restorative Justice Referral Form.

The form asks for information about the circumstances of the individual, including their current status in the criminal justice system, and the reasons why you feel that they and the victim(s) will benefit from this form of justice.

Our reducing reoffending commissioning and policy team will then contact you to discuss the process further.


More information
For more information on restorative justice, visit the Restorative Justice Council website here.
If you are interested in learning more about the Surrey Restorative Justice hub and how we may be able to work with you, please contact us.
Latest News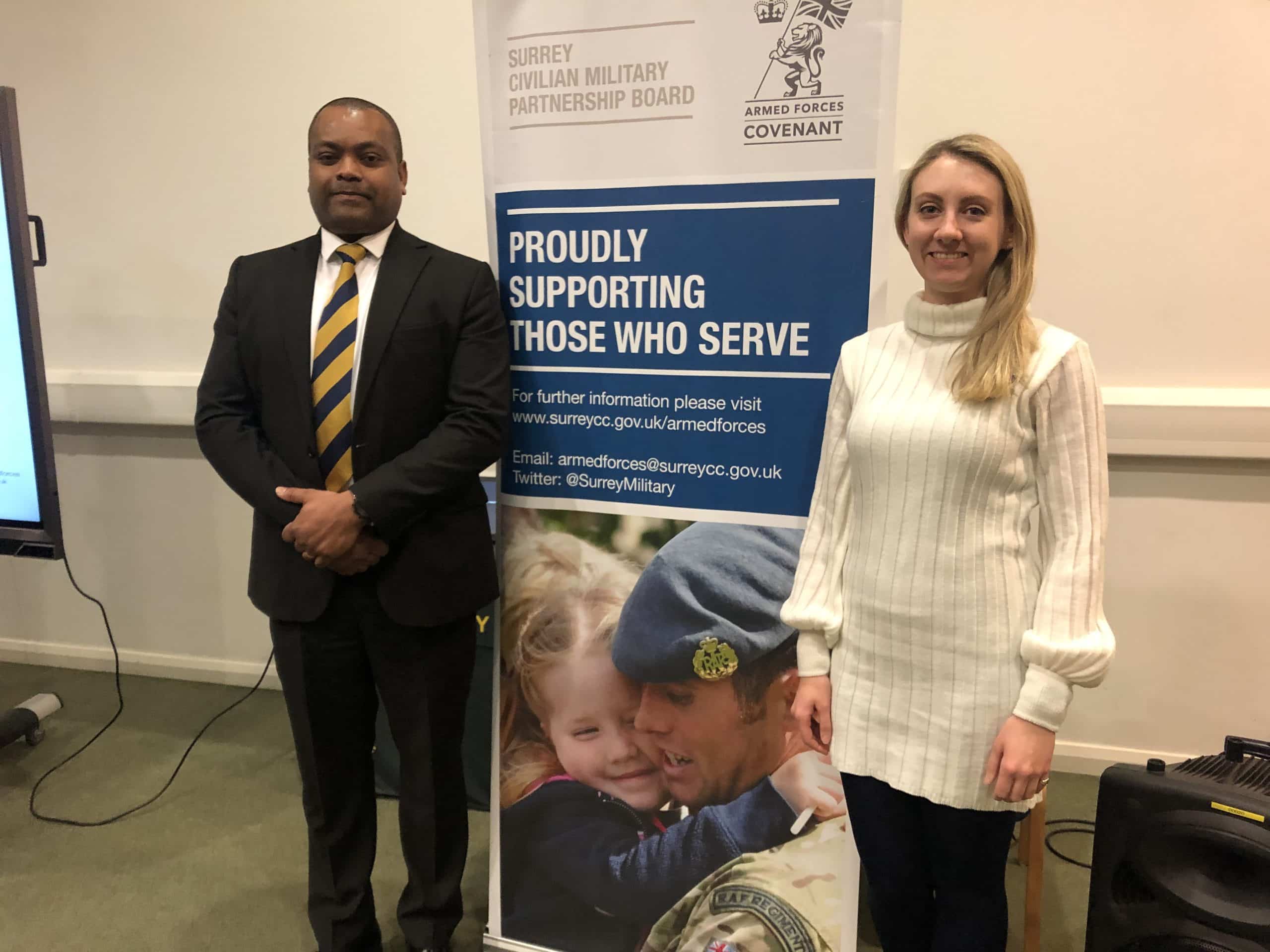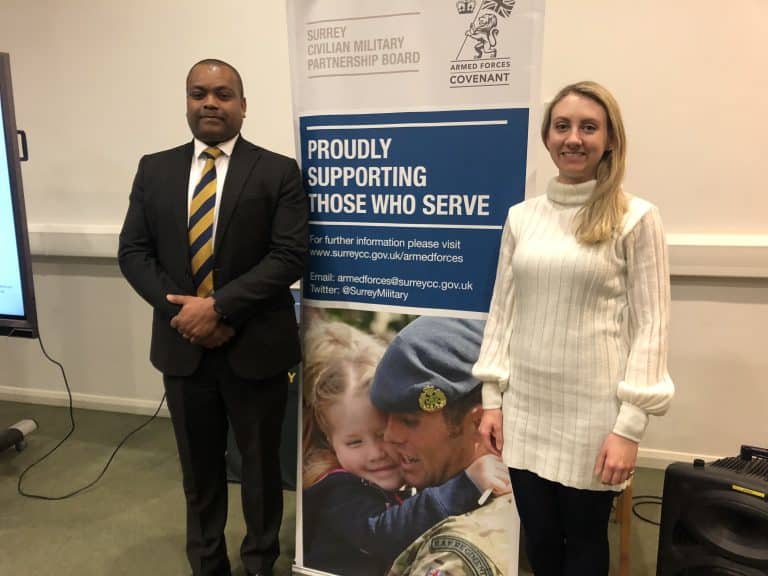 Ellie Vesey-Thompson attended the Surrey Armed Forces Covenant Conference, where she heard a moving speech from WO2 Johnson Beharry VC.