It is estimated that 50,000 people in England face a combination of homelessness, substance misuse, mental health problems and repeat contact with the Criminal Justice System.

Surrey Adults Matter is part of the national Making Every Adult Matter programme (MEAM). Surrey Adults Matter is focused on delivering better coordinated services to improve the lives of adults facing Severe Multiple Disadvantage, and to reduce reoffending.
Severe multiple disadvatange faced by individuals in, and leaving the justice system, include substance dependency, homelessness and mental ill health. These individuals often require more than one service, and overlapping support to find effective help. When support is not avialable, research shows they are at an increased risk of reoffending and repeat contact with the police and others.
The PCC's Office and partners including the Ministry of Housing, Communities and Local Government (HMCLG) are working together to fund and provide  specialist 'Navigators' to improve and influence the way individuals suffering from multiple disadvantage are supported.
'Checkpoint Plus' is an innovative project funded by the PCC's Office and HMCLG, that uses these navigators to offer low level and repeat offenders the opportunity for rehabilitation as part of a deferred prosecution (conditions provided in place of a sentence).
---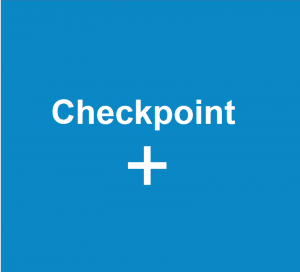 Checkpoint Plus is an innovative approach that recognises there are far too many people in the Criminal Justice System with multiple disadvantages; such as substance misuse, homelessness and mental ill health.
Checkpoint is a deferred prosecution Scheme supported by the PCC's Office in partnership with Surrey Police and Surrey County Council. Deferred prosecution means that conditions are imposed, allowing offenders the opportunity to address the causes of crime and reduce their risk of reoffending in place of formal prosecution.
The Checkpoint Scheme has been evolved from a model first developed in Durham, and provides specialist Navigators to direct support for individuals who have committed low level offences, by providing the opportunity to engage in a four month long process that includes targeted interventions to tackle the reasons behind their offending.
Whilst punishment is an important way of dealing with crime, on its own it is often not enough to prevent reoffending. This is especially the case for those serving short sentences of 12 months or less, where over half of offenders will go on to reoffend. Equipping offenders for a life after prison, providing a community sentence and supporting to address multiple disadvantage has been shown to reduce reoffending.
'Checkpoint Plus' refers to the enhanced scheme in Surrey, that has introduced a process that will support people with multiple disadvantage with a more flexible criteria. Victims are actively engaged in ensuring the conditions of individual cases are appropriate, and have the option to further support restorative justice actions, such as receiving a written or in person apology.
---