The Police and Crime Commissioner for Surrey David Munro has hailed further improvements made by Surrey Police in keeping people safe and reducing crime highlighted in an independent report released today (Thursday 22 March).
The Force has retained an overall 'good' rating by Her Majesty's Inspectorate of Constabulary and Fire & Rescue Services (HMICFRS) in their Police Effectiveness 2017 report – part of its annual assessment of police effectiveness, efficiency and legitimacy (PEEL).
The HMICFRS inspects all forces and then judges how effective they are at preventing crime and tackling anti-social behaviour, investigating crime and reducing re-offending, protecting vulnerable people and tackling serious and organised crime.
Surrey Police are rated good in every category in today's report in which the Force was commended for its "continuous improvement". Read the full report here
In particular, the HMICFRS praised the service it provides to vulnerable victims and the progress made in both the quality of investigations and the response to domestic abuse.
While some areas for improvement were identified such as the approach to reducing re-offending, the HM Inspector of Constabulary Zoe Billingham said she was "very pleased" with the overall performance.
PCC David Munro said: "I would like to echo the views expressed by the HMICFRS in commending the continued improvements made by Surrey Police in keeping people safe, supporting victims and reducing crime.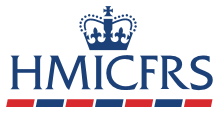 "The Force can be really proud of how far it has come in the last two years, particularly in the way its protects vulnerable people. I am delighted to see the sheer hard work and tenacity of officers and staff at all levels being applauded in this report.
"Whilst it is right to celebrate what has been achieved, we cannot afford to be complacent for a moment and there is always room for improvement. HMICFRS have highlighted areas where further progress is required such as reducing re-offending which is currently an area of particular focus for my office.
"We will be launching our reducing re-offending strategy in the very near future and I am committed to working with the Chief Constable to improve performance in this area going forward."
---
Share on: