The Police and Crime Commissioner for Surrey David Munro said he is encouraged to see Surrey Police continuing to treat people fairly and ethically following the latest assessment from Her Majesty's Inspectorate of Constabulary (HMICFRS) published today (Tuesday 12 December).
The Force has maintained its overall 'good' rating in the HMICFRS's Legitimacy strand of their annual inspections into police effectiveness, efficiency and legitimacy (PEEL).
The inspection looks at how police forces across England and Wales operate in terms of treating the people they serve, ensuring their workforce acts ethically and lawfully and treating their workforce with fairness and respect.
Whilst the report recognised that Surrey Police and its workforce had a good understanding of treating people fairly and with respect – it did highlight that some areas concerning staff and officer wellbeing required improvement.
PCC David Munro said: "Keeping the trust and faith of the communities they serve is absolutely crucial for police forces so I welcome today's assessment by the HMICFRS.
"It is pleasing to see the effort to ensure people are treated with fairness and respect has been sustained by Surrey Police over the last year and the 'good' rating has been retained.
"I was particularly heartened to see the HMICFRS recognise the Chief Constable and his top team as actively promoting a culture which ensures their workforce behaves ethically and lawfully.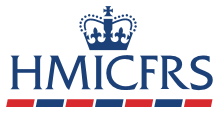 "I have noted however that the HMICFRS highlighted staff and officer wellbeing could be better addressed by improving access to support services while high workloads were a concern.
"Policing is not an easy profession and our officers and staff do a fantastic job working around the clock to keep our county safe, often in extremely challenging and stressful circumstances.
"At a time when demand on the police service is ever increasing we must do everything we possibly can to look after our workforce and ensure supporting their wellbeing is a priority.
"The HMICFRS have said they are confident the Force has recognised where improvements can be made and I pledge to work with the Chief Constable to provide whatever help I can to achieve them.
"Overall this report is a solid foundation to build on and I will be looking to the Force to improve even further in the future."
To read the full report on the inspection visit www.justiceinspectorates.gov.uk/hmic.
---
Share on: