COMMISSIONER Lisa Townsend has called for greater awareness of the mental health challenges facing police officers and staff.
On a visit to Police Care UK's headquarters in Woking, Lisa said more must be done to support police workers across the country, throughout their service and beyond.
It comes after a report commissioned by the charity revealed that around one in five of those who serve with police forces around the UK suffer from post-traumatic stress disorder (PTSD) – four to five times the rate seen in the general population.
The organisation currently supports an average of 140 cases per month from across the UK, and have delivered 5,200 counselling sessions.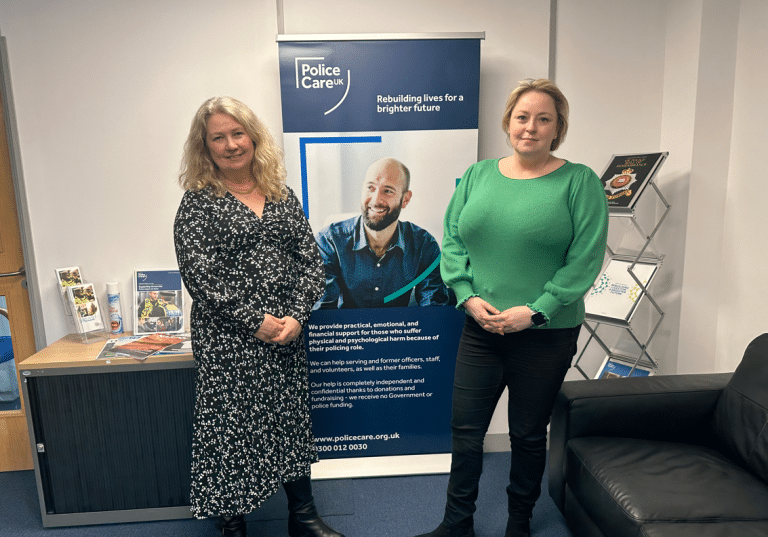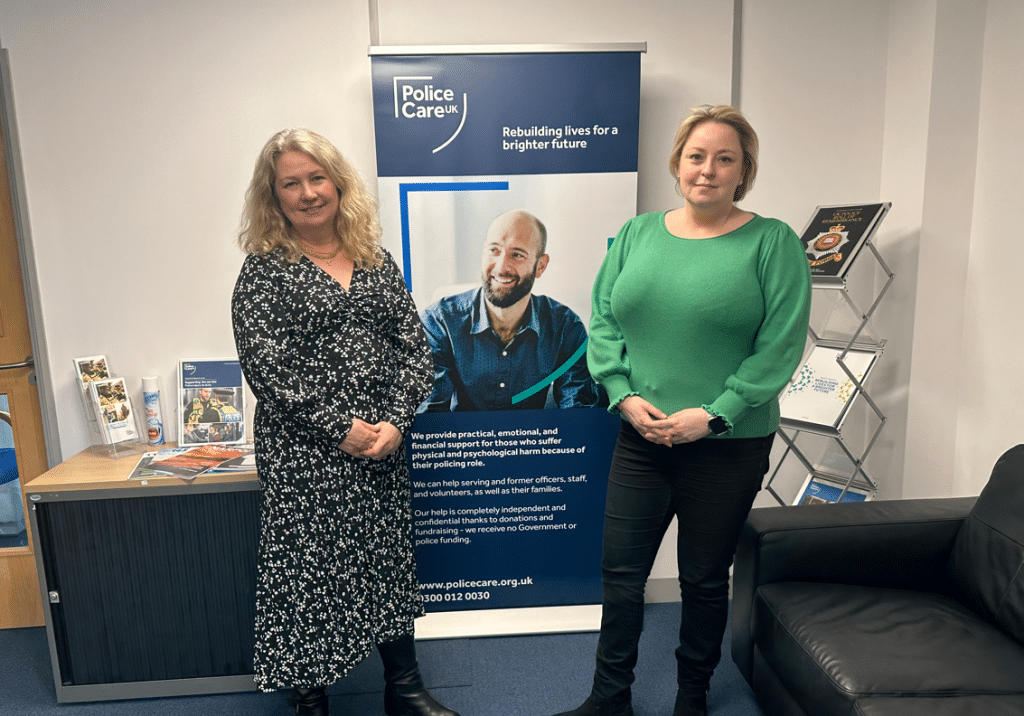 It also funds therapeutic support where possible, including a pilot intensive two-week residential therapy, available only via force occupational health departments. Of the 18 people who have attended the stay so far, 94 per cent have been able to return to work.
All of those to attend the pilot so far have been diagnosed with complex PTSD, which results from repeated or prolonged trauma as opposed to a single traumatic experience.
Police Care UK supports the police community and their families by offering confidential, free help, with a particular focus on those who have left the service or are at risk of their career being cut short due psychological or physical occupational trauma.
Lisa, who is the national lead for mental health and custody for the Association of Police and Crime Commissioners (APCC), said: "It is perhaps no surprise that police officers and staff are more likely than the average person to suffer problems with mental health.
"As part of their working day, many will repeatedly be dealing with truly nightmarish scenarios, such as car crashes, child abuse and violent crime.
Charity support
"This is also true for police staff, including the call handlers who speak with those who urgently need help and the PCSOs who work so closely with our communities.
"Beyond that, we must also recognise the enormous toll mental health can take on families.
"The wellbeing of those who serve with Surrey Police is of key importance, both to myself and our new Chief Constable Tim De Meyer. We are agreed that a 'posters and potpourri' approach to mental health is not appropriate, and we must do everything we can to support those who give so much to Surrey's residents.
"That's why I'd urge anyone who is in need to seek help, either within their force through their EAP provision or by contacting Police Care UK. Leaving a police force is no barrier to receiving care and help – the charity will work with anyone who has suffered harm as a result of their policing role."
Police Care UK is in need of financial support, with donations gratefully welcomed.
'Truly nightmarish'
Chief Executive Gill Scott-Moore said: "Dealing with mental health issues as they arise can save police forces many hundreds of thousands of pounds every year.
"For example, the cost of an ill-health retirement can reach £100,000, whereas a course of intensive counselling for the affected person is not only far cheaper, but may allow them to return to full-time work.
"Where someone is forced into an early retirement, it can have a huge ongoing impact on their mental health and wellbeing.
"We know that the right support can build resilience to trauma, reduce absences through ill-health and make a real difference to families. Our aim is to raise awareness of the long-term impact and help those who need us the most."
For more information, or to contact Police Care UK, visit policecare.org.uk
---
Share on: