The Police and Crime Commissioner for Surrey has said mental health care must improve to allow officers to return their focus to crime.
Lisa Townsend said police forces across the country are increasingly being asked to intervene when people are in crisis, with between 17 and 25 per cent of officers' time spent on incidents related to mental health.
On World Mental Health Day (Monday 10 October), Lisa joined a panel of experts at 'The Price We Pay For Turning Away' conference which was organised and hosted by Heather Phillips, the High Sheriff of Greater London.
Alongside speakers including Mark Lucraft KC, the Recorder of London and Chief Coroner of England and Wales, and David McDaid, an Associate Professorial Research Fellow at The London School of Economics, Lisa told of the impact acute mental ill-health has on policing.
She said: "The lack of adequate provision in our communities for those struggling with mental illness has created a nightmarish scenario for both police officers and the most vulnerable people in our society.
"It's an issue of huge concern to our over-stretched officers, who are doing their very best every day to keep their communities safe.
"Unlike doctor's surgeries, council services or community health outreach programmes, police forces are available 24 hours a day, seven days a week.
"We know that 999 calls to help someone in distress tend to spike as other agencies close their doors for the evening."
Many forces in England and Wale have their own street triage teams, which unite mental health nurses with police officers. In Surrey, a committed officer leads the force's response to mental health, and every call centre operator has received dedicated training to identify those in distress.
However, Lisa – who is the national lead for mental health and custody for the Association of Police and Crime Commissioners (APCC) – said the burden of care should not be falling to police.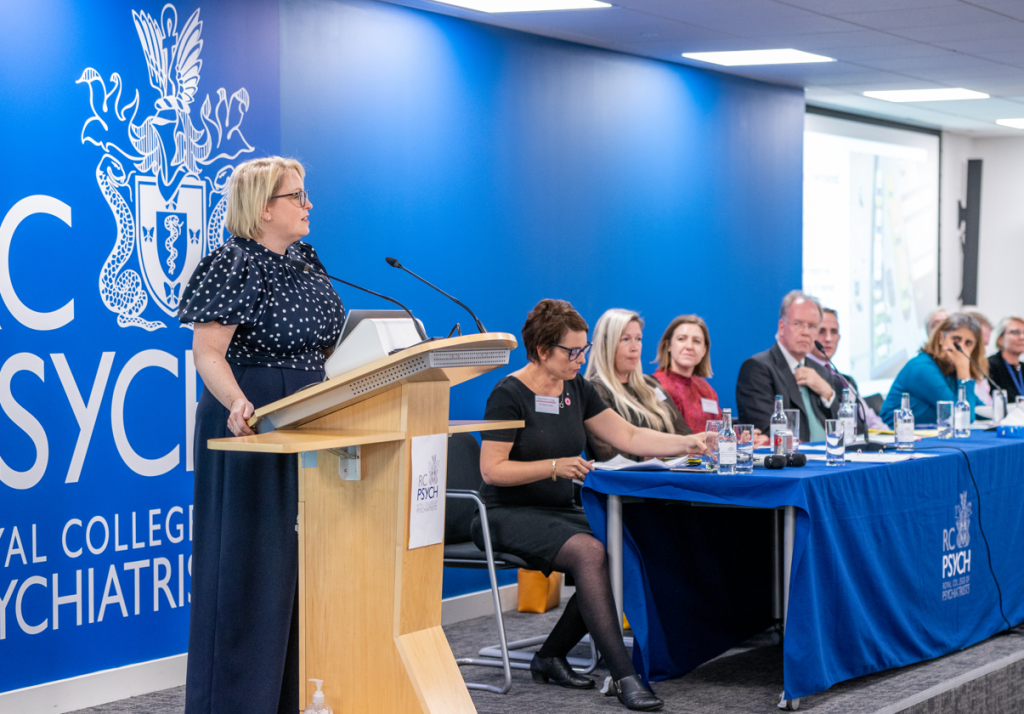 "There's no doubt at all that our officers up and down the country are doing a truly outstanding job of supporting people in crisis," Lisa said.
"I am aware that health services are under enormous strain, particularly following the pandemic. However, it concerns me that police are increasingly seen as an emergency branch of social and health services.
"The cost of that perception is now too heavy for officers and those in need of help to bear any longer. We should not be asking our hard-pressed police teams to serve as healthcare practitioners.
"It isn't their role, and despite their excellent training, they don't have the expertise to do the job."
Heather Phillips, who founded prison charity Beating Time, said: "My role as High Sheriff is to promote the peace, wellbeing and prosperity of Greater London.
"The crisis in mental health care is, I believe, undermining all three. Part of my role is to support the justice services. It's been a privilege to give them a platform to be heard on this important issue."
---
Share on: