Progress against the Police & Crime Plan
My aim is for all residents to feel that their police force is visible in tackling the issues that matter to them and that they can engage with Surrey Police when they have a crime or anti-social behaviour problem or need other police support.
Key progress during 2021/22:
Since taking up office in May 2021, my deputy and I have met with many local organisations, community groups and support services to really understand the views and concerns of local areas and the support that is available to victims of crime in Surrey. We have also undertaken many attachments with front-line police teams to better understand the views of officers and staff and to ensuring we have a firm grasp of the day-to-day practicalities and challenges they face.
As part of my commitment to enhance the voice of local people in policing I have established a regular schedule of public surgeries. Held on the first Friday of every month, these one-to-one meetings provide a valuable opportunity for me to hear feedback from residents.
I have also refreshed my office's approach to how we oversee the performance of Surrey Police, which involves monitoring progress against the Police and Crime Plan and holding the Chief Constable to account for delivery of an effective and efficient police service. We now run regular Performance and Accountability meetings live on Facebook, providing an opportunity for residents to hear directly from the Chief Constable on the latest performance data, understand key operational issues and to ask their own questions. These meetings are complemented by Resource and Efficiency meetings I hold with Surrey Police, providing an opportunity for my team and I to dig deeper into specific performance concerns.
Data released by the Home Office for all forces in the UK shows that, between 1 November 2021 to 30 April 2022, Surrey Police were one of the top ten performing forces for answering 999 calls, with 82% of calls answered within 10 seconds. Whilst additional work is required to meet the national target of 90%, the contact centre was particularly impacted by the Covid-19 pandemic, and I'm pleased to see that staff have risen to the challenge.
To strengthen our relationship with all segments of the community, my office has also been working with the Surrey Minority Ethnic Forum (SMEF) to deliver the Active Communities Project. Through a series of 'People Assembly' meetings across the County, diverse communities are brought together to find solutions to common issues they are experiencing and to provide feedback to both my office and Surrey Police. The project also addresses topics that hold social stigma in some communities, including Domestic Abuse, Honour based Violence, Forced Marriage, Female Circumcision and Mental illness. Through the project we create safe space for communities to reflect on the scale of these problems and, if required, seek help.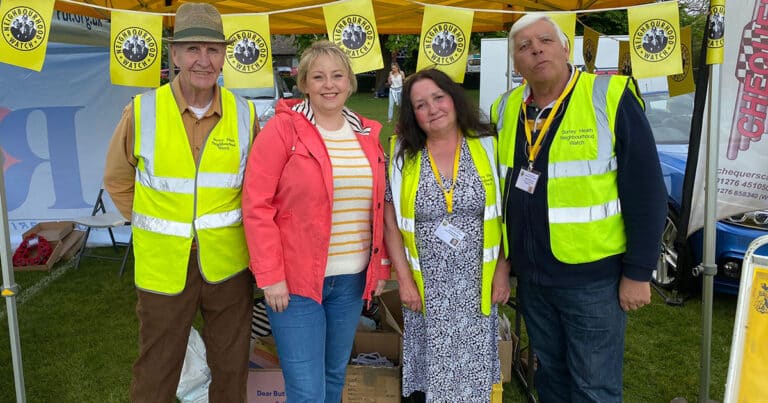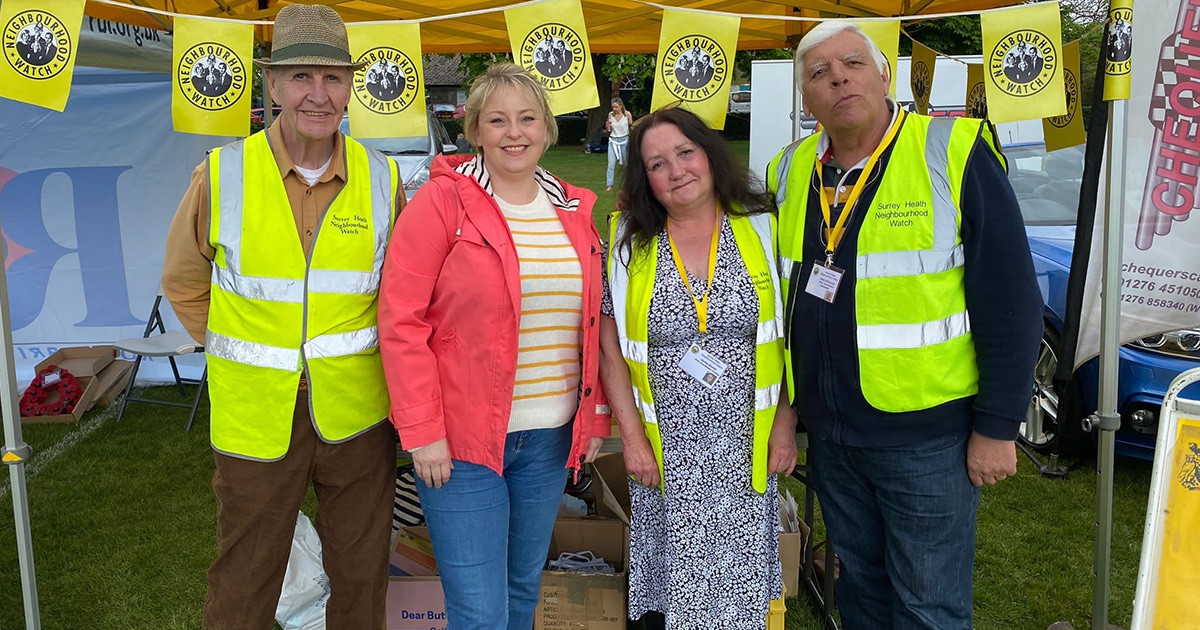 Latest News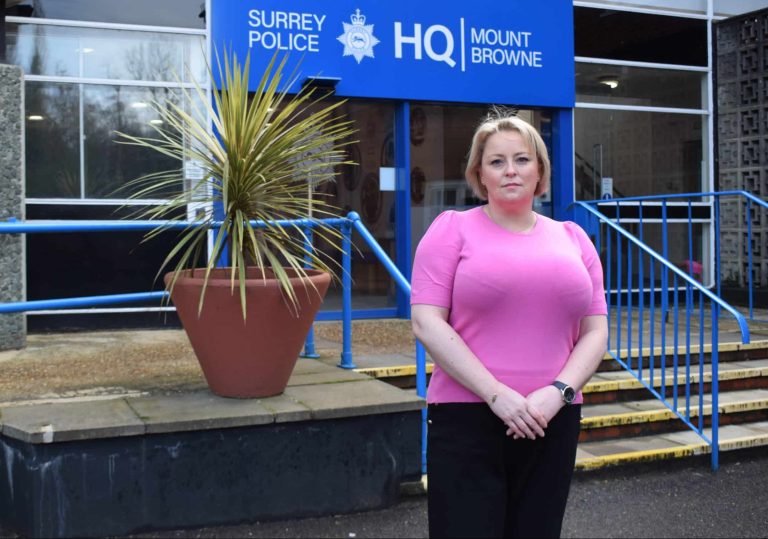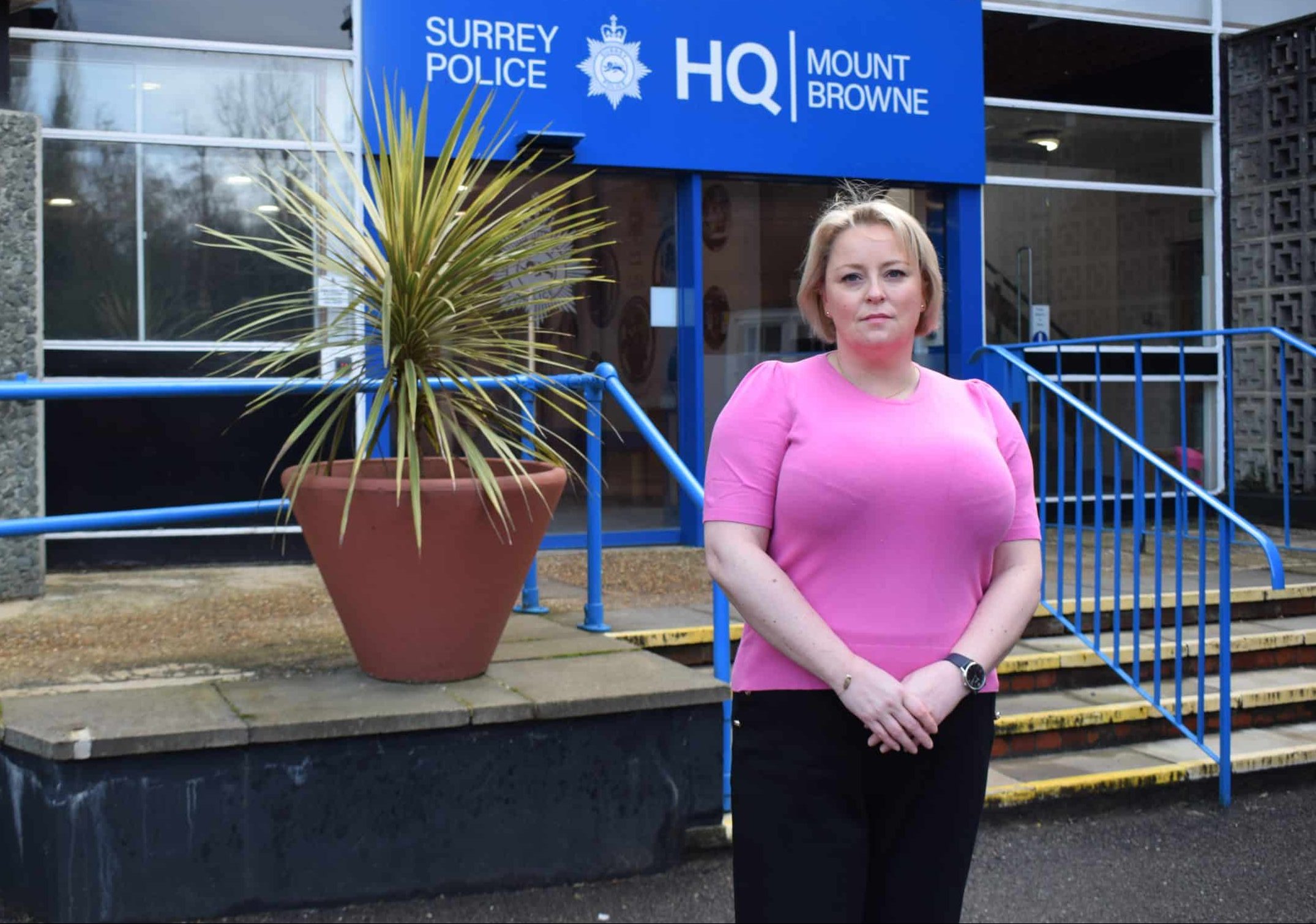 The Police and Crime Commissioner for Surrey Lisa Townsend has applauded the security operation at this year's Epsom Derby Festival which foiled activists attempts to disrupt the event. Early today, police teams arrested 19 people based on intelligence received that groups were intent on illegal action during the race meeting. One person managed to get […]