Progress against the Police & Crime Plan
I am committed to tackling all forms of violence against women and girls and my office has been working closely with Surrey Police, partner agencies and local charities to shine a spotlight on the inappropriate behaviours of some men, to hold perpetrators firmly to account for their actions and to ensure the best possible support is in place for victims of these horrific crimes.
Key progress during 2021/22:
In 2021 Surrey Police became one of the first forces in the UK to launch a Violence Against Women and Girls Strategy, helping to harmonise and develop a consistent approach across multiple areas including domestic abuse, sexual offences, peer-on-peer abuse in schools and Harmful Traditional Practices. The strategy was formally recognised by HM Inspectorate of Constabulary and Fire and Rescue Services (HMICFRS) as good practice, with Surrey Police working closely with partners to disrupt and proactively target those using abusive and violent behaviours. The Force has also invested heavily in its dedicated Rape Investigation Team, doubling the number of Detectives. Work is also underway to address serial domestic abuse perpetrators, including the creation of problem profiles to better target activity.
Responding to feedback received from the Surrey Police 'Call it Out' survey, which sought to understand concerns of women across the County, my office successfully bid for £175,000 from the Government's Safer Streets Fund to tackle issues along the Basingstoke Canal in Woking. This has included the removal of vegetation to improve visibility, cleaning of graffiti and the installation of new CCTV cameras which now cover the towpath. Part of the funding was also put towards encouraging positive behaviour change, with Surrey Police working with Woking Football Club to promote 'Do the Right Thing' – a campaign which challenges bystanders to call out misogynistic and harmful behaviour.
We also made a successful bid to the Ministry of Justice for additional funding of over £800,000 to support victims of domestic abuse, rape and sexual assault. This funding has allowed Surrey to significantly increase the number of local Independent Sexual Violence Advisors and Independent Domestic Violence Advisors, whilst ensuring the continuity of wider community-based services such as counselling, helplines and dedicated work with children impacted by domestic abuse. In total over £1.8 million of funding was made available by my office to support victims of VAWG, representing 49% of our commissioning expenditure during 2021/22.
Complementing local provision for victims, my office introduced a set of new domestic abuse and stalking perpetrator programmes, designed to work with offenders to address problematic and inappropriate behaviours and reduce the risk of further offending. Both Surrey Police and wider partners are now able to refer individuals into these services, and the stalking programme is ensuring that Surrey Police is well placed to meet its duties under the Stalking Protection Act 2019.
I was also very pleased to formalise our relationship with and fund Streetlight UK, a charity that provides specialist support for women involved in sex-work that have experienced sexual violence and exploitation. Working alongside Surrey Police to help gain the support of victims, the service has been instrumental in securing prosecutions against human traffickers and those seeking to exploit women for financial gain.
Beyond our commissioning activity, my team has been working closely with partner organisations involved in Domestic Homicide Reviews and Safeguarding Adult Reviews to ensure that staff across all local agencies have a better understanding of the factors that lead to deaths and are better placed to prevent reoccurrences. This coordinated approach is supporting focussed work with older victims, the development of training to improve the ability of staff to identify and escalate risk, and improved engagement with community and faith groups.
My Deputy PCC now co-chairs the Surrey Female Strategy Group which held its inaugural meeting in December 2021. Surrey is amongst the first areas to bring partners together in this manner to improve outcomes for female offenders and to make communities safer by tackling the underlying causes of offending behaviour, including experiences of sexual violence and domestic abuse.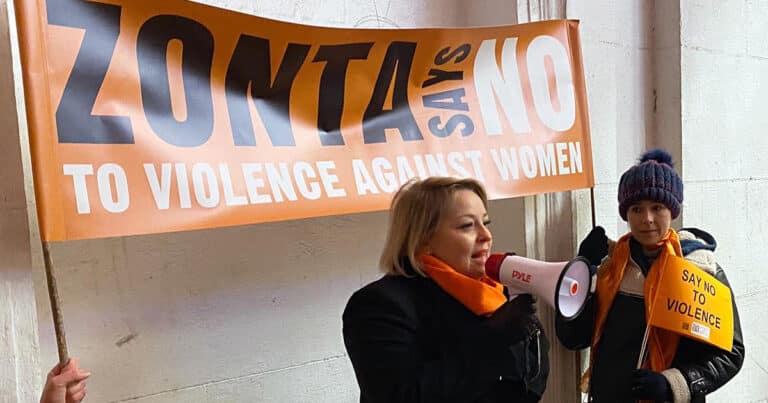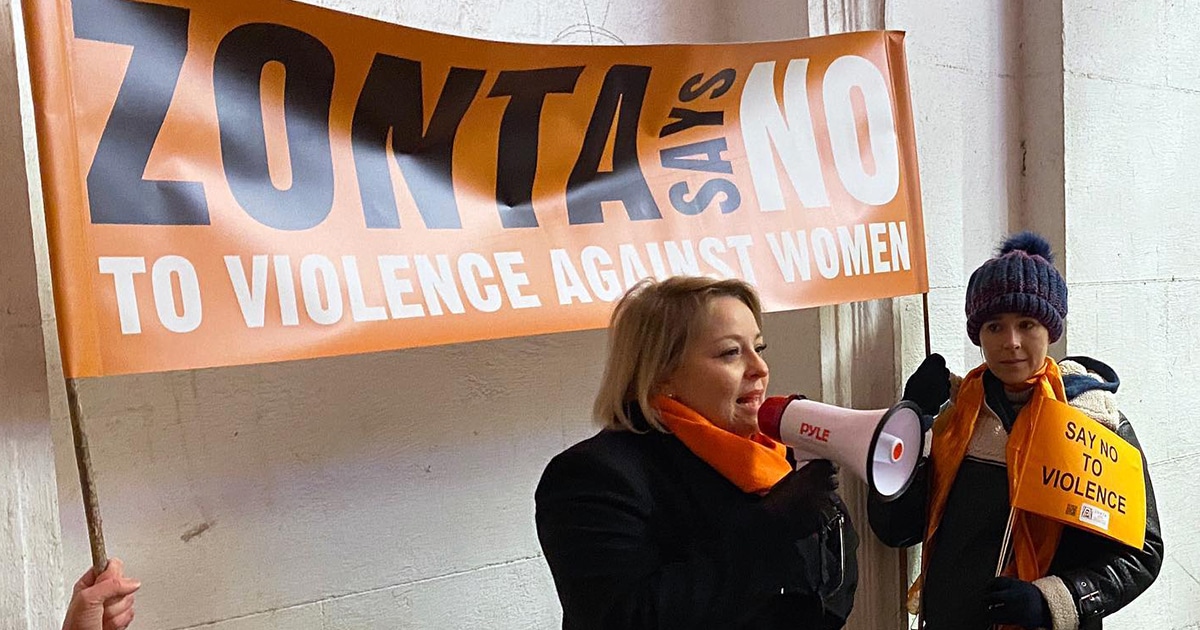 Latest News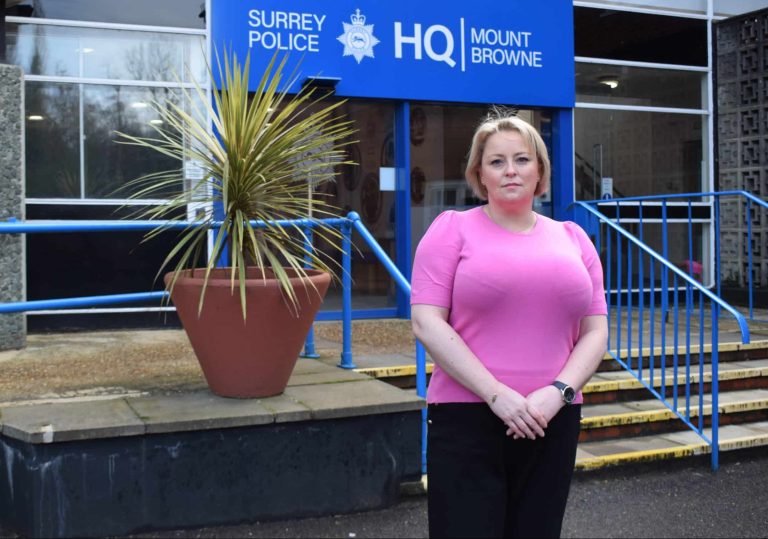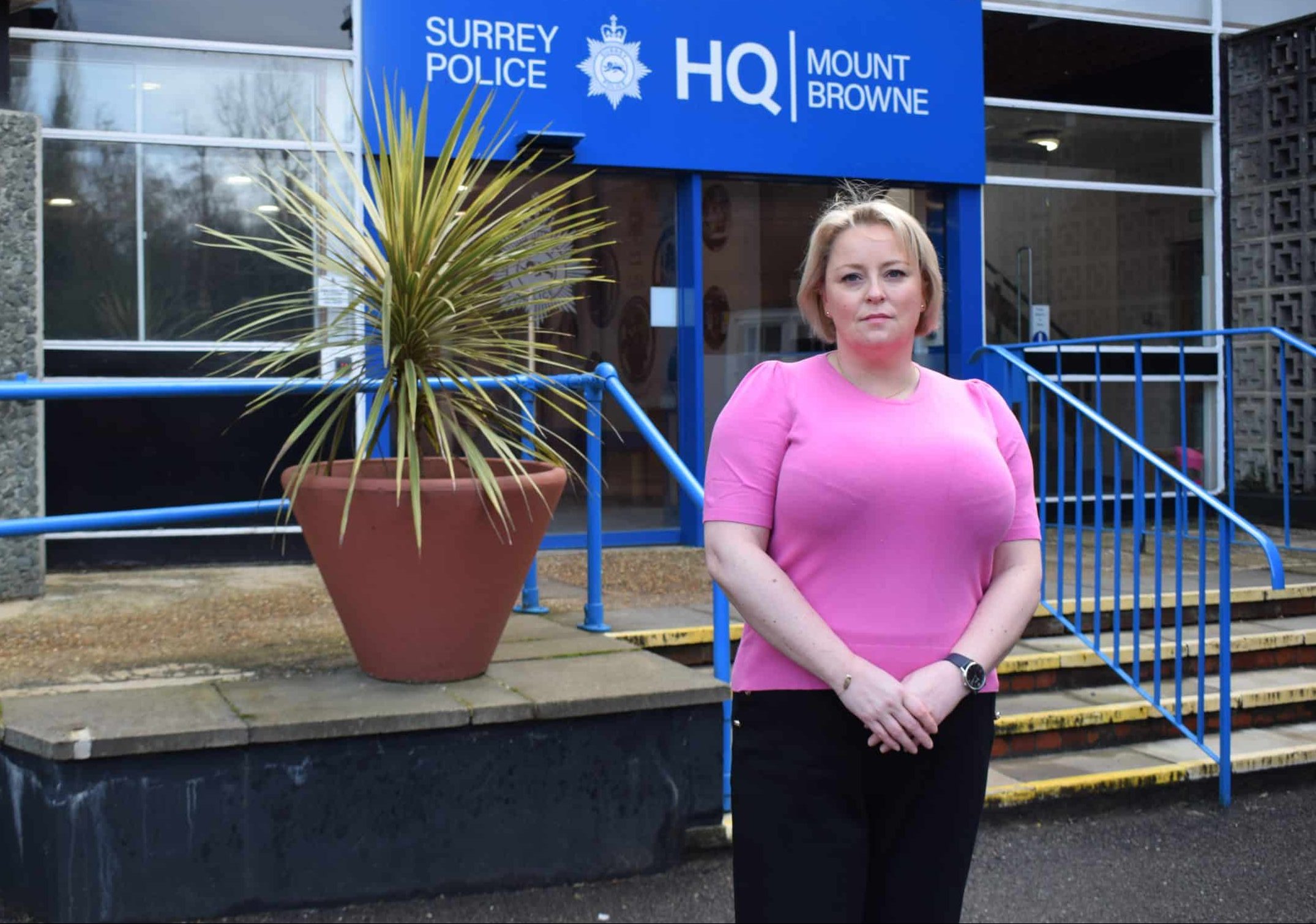 The Police and Crime Commissioner for Surrey Lisa Townsend has applauded the security operation at this year's Epsom Derby Festival which foiled activists attempts to disrupt the event. Early today, police teams arrested 19 people based on intelligence received that groups were intent on illegal action during the race meeting. One person managed to get […]