When I was elected in May, I promised to keep the views of local residents at the heart of my plans for policing in Surrey. Over the last year, I've been out and about in our communities to hear your views and concerns and, through ongoing work my office is progressing, I hope to give residents even more opportunities to have their say in how the county is policed.
I've attended visits and meetings in every one of Surrey's borough and districts and introduced a series of public surgeries to meet with residents to help address any policing issues you may have. These meetings are available on the first Friday of every month so please do get in touch if you would like to discuss a matter with me personally.
My new regular performance meetings with the Chief Constable are another way you can get involved, by joining us live and asking your questions on those topics you have told me are important to you where you live.
Over the last year, correspondence to my office increased by almost a third, with more people getting in touch on issues including preventing violence against women and girls, tackling anti-social behaviour and improving road safety. I also hear from you how important it is to strengthen the relationships between Surrey Police and residents, which is why I've made this a key priority in my Police and Crime Plan for next three years.
The Plan was published in December and is based on the views of residents and over 50 different community partners that took part in our consultation such as MPs, councillors, victim and survivor groups, young people, professionals in crime reduction and safety, rural crime groups and those representing Surrey's diverse communities.
During the winter, I consulted with you again on the amount that you would be prepared to pay from your council tax to maintain improvements to the service that Surrey Police provide. We had over 5,000 responses to those two surveys and all the comments we've received will continue to help shape.
My team have continued to update people with my latest news on social media, attracting 1,500 new followers on channels including Facebook, Twitter and LinkedIn. I've also been featured by local and national media over 250 times, including giving radio and TV interviews on the key issues that affect our communities as well as national areas of focus including police recruitment and enhancing the support for victims.
My Deputy Commissioner Ellie Vesey-Thompson has also been busy, pursuing a fresh focus of the office on our engagement with children and young people. She's joined partners to hear direct from young people on the unique challenges they face, championed new funding opportunities, and created her own Instagram page to raise awareness. In March, Ellie launched our first ever branding competition, inviting young people from across Surrey to submit their designs in return for the chance to create our brand-new visual identity in 2022.
In the last year, pages on my website have been viewed 80,000 times with an increase in new users. A fifth of all visitors read about my role and responsibilities, the Police and Crime Plan and how to contact my office.
Ensuring I am more accessible to the Surrey public remains my priority and in the year ahead, I'll be launching an entirely new website that is more accessible to the public. Together with our fresh look, the new site will have a clearer focus on getting in touch, finding the information you are looking for and seeing new information on the projects I commission and the latest Surrey Police performance.
As I enter my second year in office, I'm committed to expand on each of these areas to keep you involved and raise awareness of the impact of my team in Surrey.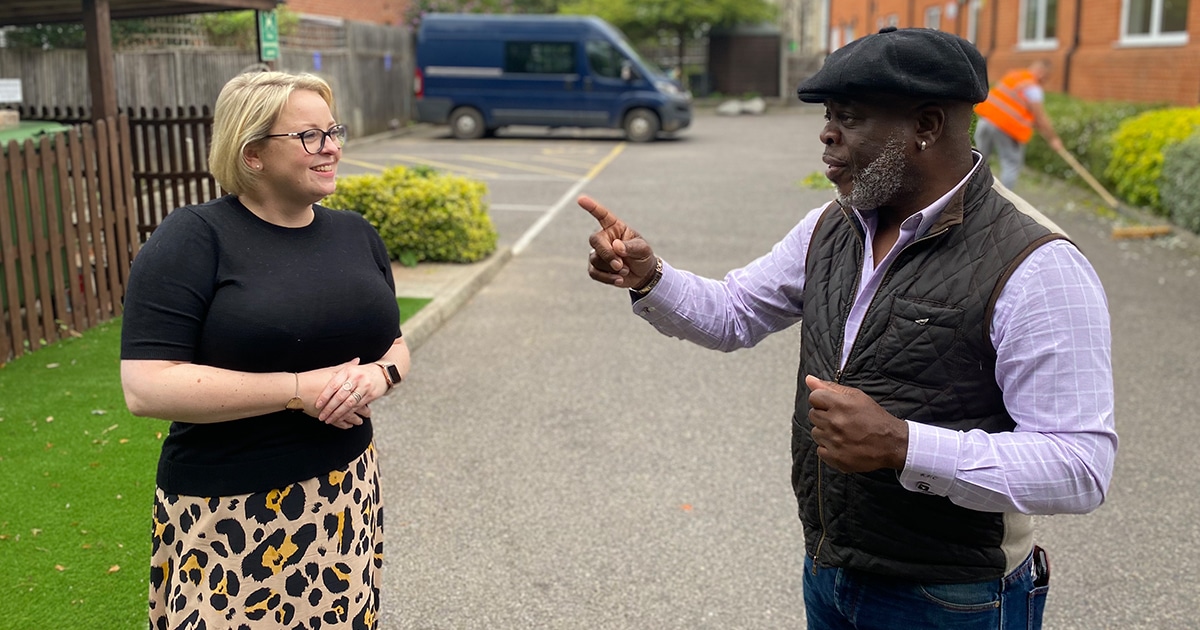 Latest News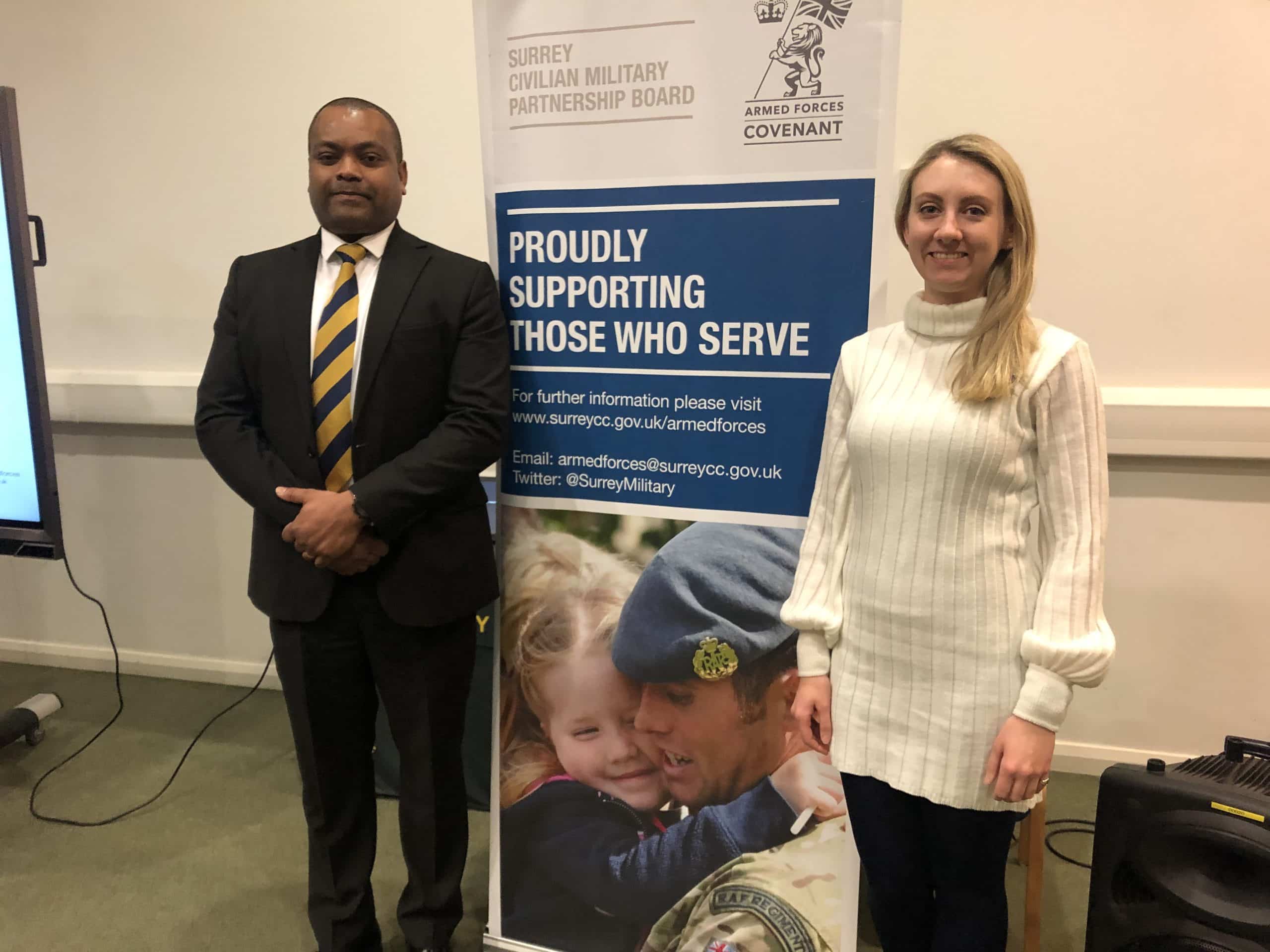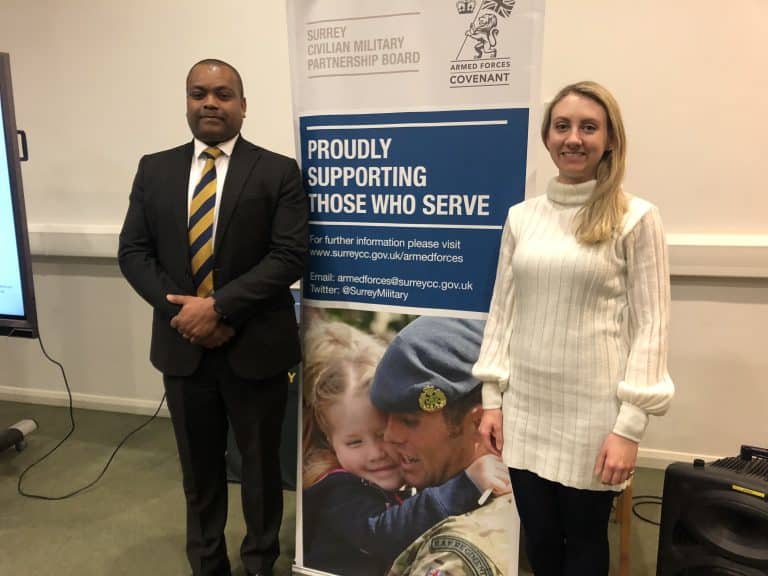 Ellie Vesey-Thompson attended the Surrey Armed Forces Covenant Conference, where she heard a moving speech from WO2 Johnson Beharry VC.