The Police and Crime Commissioner for Surrey David Munro has welcomed fresh amendments towards a new set of domestic abuse laws saying they will improve the crucial support available to survivors.
The draft Domestic Abuse Bill contains new measures to enhance the response to domestic abuse by police forces, specialist services, local authorities and the courts.
Areas of the bill include criminalising more forms of abuse, greater support for those affected and help for survivors to get justice
The Bill, which is currently being considered by the House of Lords, had obligated councils to provide support to survivors and their families in places of refuge and other accommodation.
The PCC signed a petition led by SafeLives and Action for Children that urged the Government to widen this support to include community based services. Community services such as helplines account for around 70% of the assistance provided to those affected
A new amendment will now obligate local authorities to assess the impact of the Bill on their relationships and funding for all domestic abuse services. It includes a statutory review by Domestic Abuse Commissioner, that will further outline the role of community services.
The PCC said it was a welcome step that recognised the enormous impact domestic abuse has on individuals and families.
Community based services provide a confidential listening service and can offer a range of practical advice and therapeutic support for adults and children. As part of a coordinated response by local partners, they play a fundamental part in halting the cycle of abuse and empowering victims to live free from harm.
PCC David Munro said: "Physical and emotional abuse can have a devastating impact on survivors and families. I wholeheartedly welcome the steps outlined in this Bill to improve the support we can provide, whilst taking the toughest possible action against perpetrators.
"We owe it to every person affected by domestic abuse to be there with quality support when and where they need it, including for those who may find it harder to access refuge – for example individuals with disabilities, those with substance misuse problems, or those with older children.
Head of Policy and Commissioning for the PCC's office Lisa Herrington said, "Victims need to know they are not alone. Community based services are there to listen without judgement and we know this is what survivors value the most. This includes helping survivors to flee safely, and for longer term support when they feel able to return to independent living.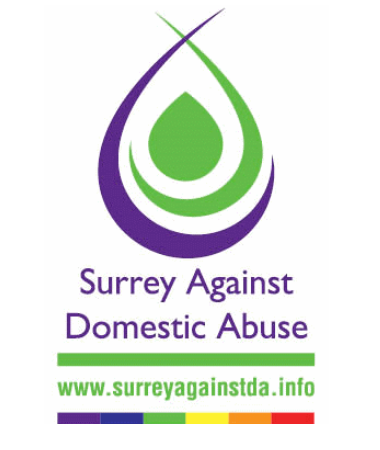 "We work with partners across the county to achieve this, so it is essential that this coordinated response is supported."
"Talking about abuse takes tremendous courage. Often a victim won't want to engage with criminal justice agencies – they just want the abuse to stop."
In 2020/21 the Office of the PCC provided close to £900,000 in funding to support domestic abuse organisations, including extra money to support both refuges and community services to overcome the challenges of the Covid-19 pandemic.
At the height of first lockdown, this included working with Surrey County Council and partners to rapidly establish new refuge space for 18 families.
Since 2019, increased funding from the PCC's office has also paid for more domestic abuse caseworkers in Surrey Police.
From April, the extra money raised by the PCC's council tax rise means a further £600,000 will be made available to support victims in Surrey, including through domestic abuse services.
Anyone who is worried about, or affected by domestic abuse is encouraged to contact Surrey Police via 101, online or using social media. Always dial 999 in an emergency. Support is available by contacting the Your Sanctuary helpline 01483 776822 9am-9pm every day or by visiting the Healthy Surrey website.
---
Share on: