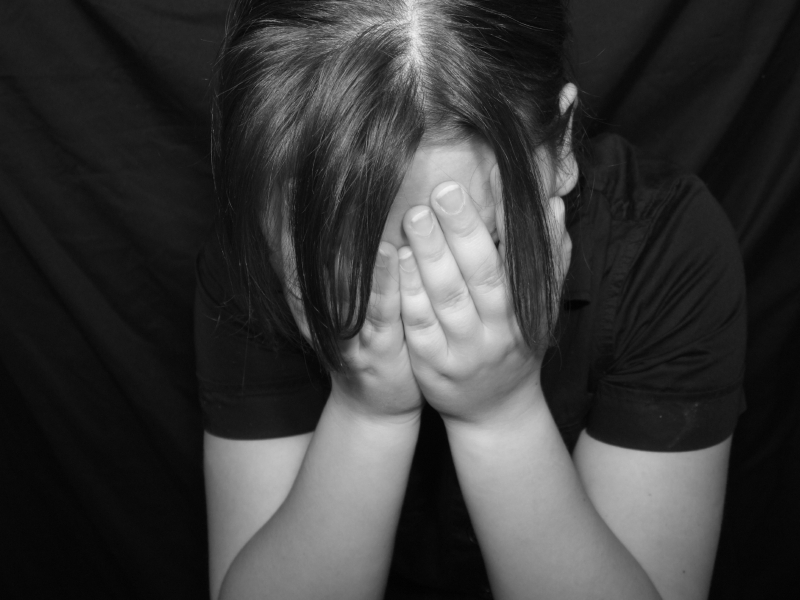 In line with the People's Priorities, the Police and Crime Commissioner has committed to supporting victims. The Assistant Commissioner for Victims, Jane Anderson, champions the needs of victims throughout the county. Together, David and Jane are a voice for victims, advocating victims' needs within Surrey Police, local partnerships, and central government, and commissioning valuable support services.
The Ministry of Justice granted the OPCC approximately £1.3m to commission services to help victims to cope and recover from crime.  Victim Support has been contracted from 1 April 2015 to provide a victim assessment, referral and local support service. Further funds have been awarded in grant funding to services supporting victims of domestic abuse, sexual assault and rape.  The OPCC runs a victims' fund, open to applications – click here for more information.
Need help and advice?
If you've been a victim of crime in Surrey, Victim Support will provide you with free, tailored support services whether you've reported the crime to the police or not.
For help and support please contact the local Victim Support team on: 0808 168 9274.
Lines are open 8am-8pm Monday to Friday, and 9am- 5pm on Saturdays.
If you need support outside of these hours, please call 0808 168 9111 or request support via the Victim Support website.
Victim Support can also provide information about further specialist support services in your local area.
Here you can find out more about the work we have done, and the work that we plan to do to continue supporting victims across Surrey.
The OPCC has met and heard from many victims – from people whose houses have been burgled to survivors of domestic abuse and sexual violence. The OPCC cannot succeed without its partners. We regularly listen to those who work with victims to make sure that we get it right for those that need our help the most. They have told us that:
Victims want effective communication from agencies following a crime and want to be treated as an individual.
Victims report limited understanding of the Criminal Justice System – they do not understand the timescale required or where things may go wrong. Some feel that the system is balanced on the side of the offender.
Victims are frustrated with the length of time it takes to bring a case through the Criminal Justice System.
Whilst some victims did not need support services, others valued practical advice and guidance, emotional support, and information.
Victims who use support services value, and draw great strength from, the services that they access.
Victims who use specialist services, such as domestic abuse services, have told us that they are very satisfied with the service they receive.
Victims often feel exhausted by the time that they access services – they need the right first response and the right support to move forward.
Victims had mixed experiences of the statutory agencies they encounter. Some felt that they received an excellent service whilst others felt let down. Victims that we have spoken to tend to be more positive about police than other agencies.
Those that go to court can find the experience challenging or traumatic and value support.
Victims who are parents often worry about the impact of crime on their children.
Victims can feel very isolated by their experiences
The OPCC has invested in providing victims with the services that they need. These services are available to all victims of crime, whether or not they choose to report the crime to the police.
The OPCC successfully competed for an additional £450,000 from Central Government to invest in services in Surrey. We used this money to support women and children who have fled violence to live in one of Surrey's refuges and rebuild their lives. We increased the support available to help survivors of sexual violence cope and recover from their experience. We funded services to help survivors of domestic abuse move on safely with their lives and a specialist development programme designed specifically for young people, addressing poor treatment in relationships and domestic abuse.
We used our own budget to make sure that male survivors of domestic abuse can access the support that they need. We funded a helpline to help those suffering domestic abuse to access help. We provided security kits to help to people at risk of violence to protect themselves and their homes. We continued to provide additional support to victims of sexual violence including support for children and for adults who were abused in childhood. We paid for witness rooms in courts to be refurbished so that witness can wait to give evidence in a friendly and safe environment. We funded a service that supports children and young people who need to give evidence at court.
The PCC commissioned Victim Support, an independent charity, to provide a service to all victims of crime in Surrey. Victim Support provides practical and emotional support and information to help victims to cope with the impact of crime.
The PCC made savings of over £175,000 in his own office and used this money for victims. These savings funded additional services for survivors of sexual violence and those reporting domestic abuse.
The OPCC has played a leading part on national work for victims. We have presented our work on sexual violence and domestic abuse to Parliament and it has been noted as an area of best practice. The OPCC have chaired and spoken at both local and national conferences on domestic abuse.
Locally, the OPCC plays a strategic role in helping to knit services together, identify where there are gaps and work with partners to co-commission. The OPCC is proactively working with Surrey County Council, NHS England and other partners to co-commission to get best value for money into the future. Jane Anderson has worked with local social housing providers to help them develop support for victims of anti-social behaviour. She has taken part in senior police officer seminars on domestic abuse, representing the police point of view. She has also taken local leadership to lobby on key issues for victims. Jane has lobbied the Special Domestic Violence Court to halt the practice of domestic abuse perpetrators sitting grouped together, and gaining peer support from one another in court. This practice has the effect of normalising abuse and weights the court process in favour of perpetrators rather than having a victim focus.
The OPCC commissions a range of services; this commissioning is guided and driven by local principles. Surrey's commissioning will:
Centre the needs of victims
Respond to the specific needs of Surrey's residents
Respect and build on good practice already in place. Service providers must work together to provide clear victims pathways. Innovation and new partners will complement and work alongside existing services.
Develop services which work hand-in-hand with Surrey Police, partners and the Criminal Justice System to improve victims' experiences
Work with our partners to make the best use of our resources by commissioning services together when it is right to do so
Provide strong management of victims' services, ensuring that all funding is allocated fairly and transparently against need, that services are outcome focused, provide good value for money and continuously improve
Invest in future victims' services by medium to long-term planning and building evidence of good practice