Your Commissioner monitors performance in all of the areas of Surrey Police's work in line with the priorities of the Police and Crime Plan set for Surrey and the Governments' National Priorities for Policing.
Areas that are regularly scrutinised by the Commissioner include:
• Crime Levels and outcomes
• Response times
• Tackling organised criminal groups
• Public confidence in and satisfaction with the Police
• Call handling and other contact with the public
• Preparedness for emergencies
• Professional standards and complaints against the Police
Performance & Accountability Meetings
Performance and Accountability meetings are held with the Chief Constable of Surrey Police three times a year. They include an updated Performance report with the latest information from Surrey Police, and additional reports including updates on specific projects and themes identified through public feedback or based on topical themes.
The next public Performance and Accountability meeting will be live streamed on Facebook on Tuesday, 17th January 2023.
Learn more about Performance and Accountability Meetings below or see the Agenda and reports for all meetings on our Meetings and Agendas page. You can watch the video from the latest meeting on this page or view the individual sections of past meetings on our YouTube channel playlist:
Dates of upcoming meetings
Tuesday, 17 January
Tuesday, 16 May 2023
Tuesday, 05 September
Performance and Accountability Meetings will be live streamed using Facebook and a video of each meeting made available.
Latest News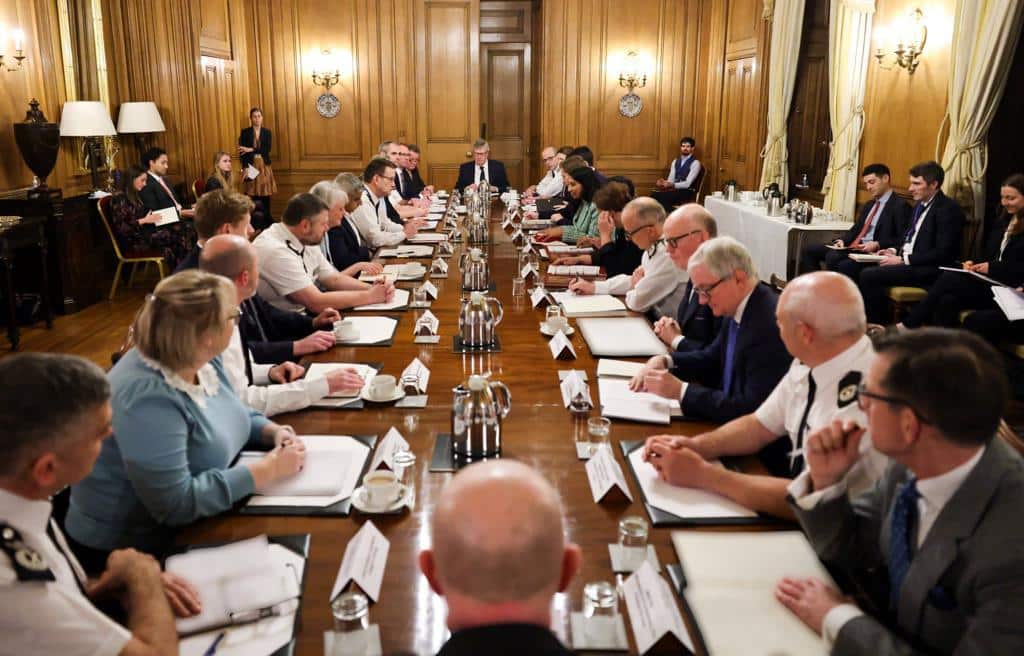 Police and Crime Commissioner Lisa Townsend has welcomed the support for policing pledged by government in tackling activists whose climate protests caused widespread disruption on the M25.