---
The Police and Crime Commissioner David Munro has written to the Ministry of Justice to highlight concerns over the pressure caused by delays to court hearings held in Surrey.
The PCC says delays are having a significant impact on vulnerable victims and witnesses, as well as on the partner agencies involved in bringing cases to trial.
Examples include victims who may be deemed as high risk of harm involved in long running cases, and defendants continuing to be detained in custody between delayed hearings. In some instances, at the conclusion of their trial, young people may be over 18 years old and therefore sentenced as an adult.
In October 2019, cases had taken an average of seven to eight months to reach trial from preparation stage, compared to between three and eight months in 2018. Allocation of 'sitting days' has significantly reduced in the South-East Region; Guildford Crown Court alone has been required to make 300 days' worth of savings.
PCC David Munro said: "Experiencing this delay can have a significant impact on vulnerable victims and witnesses, as well defendants. I have invested significantly in support for victims, including the creation of a new unit within Surrey Police, which works hard to not only help victims cope and recover, but also to maintain their confidence and engagement in the criminal justice system.
"Surrey Police performance for civilian witness attendance is currently 9th in the country and above the national average.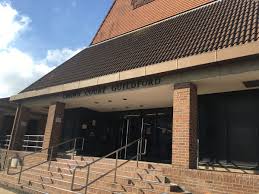 ---
"I am very concerned that these significant delays will undo the efforts of all involved, putting this performance in jeopardy and placing unnecessary burden on all agencies working to make the criminal justice system run effectively."
Whilst accepting that there are many factors that impact on trial demand, including the positive use of out of court disposals, he argued that for the criminal justice system to be effective, capacity needs to be protected to ensure appropriate business can be delivered through properly resourced courts.
As a matter of urgency, the PCC requested that flexibility is granted to the sitting restrictions at crown courts. He has also called for a review of how the justice system is funded, to promote a model fit for the future. He said: "There is a pressing need for a formula to be devised to enable police forces to maximise the opportunity of out of court disposals, whilst ensuring that adequate resources are protected to enable ever more complex criminal cases to be investigated and proceed efficiently through the criminal justice system."
To view the letter in full – click here.
---
Share on: