Probation services delivered by private businesses across England and Wales have been merged with the National Probation Service this week to provide a new unified public Probation Service.
The Service will provide closer supervision of offenders and home visits to better protect children and partners, with Regional Directors responsible for making probation more effective and consistent across England and Wales.
Probation services manage individuals on a community order or licence following their release from prison, and provide unpaid work or behaviour change programmes that take place in the community.
The change forms part of the Government's commitment to grow greater public confidence in the Criminal Justice System.
It comes after Her Majesty's Inspectorate of Probation concluded that the previous model of delivering Probation through a mix of public and private organisations was 'fundamentally flawed'.
In Surrey, partnership between the Office of the Police and Crime Commissioner and the Kent, Surrey and Sussex Community Rehabilitation Company has played a key role in reducing reoffending since 2016.
Craig Jones, OPCC Policy and Commissioning Lead for Criminal Justice said KSSCRC were "a true vision of what a Community Rehabilitative Company should be" but recognised that this was not the case for all services provided across the country.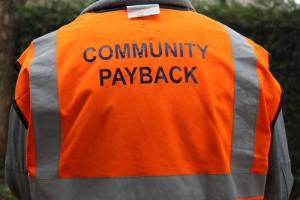 PCC Lisa Townsend welcomed the change, that will support the existing work of the PCC's Office and partners to continue to drive down reoffending in Surrey:
"These changes to the Probation Service will strengthen our partnership work to reduce reoffending, supporting real change by individuals who experience the Criminal Justice System in Surrey.
"It's really important that this retains a focus on the value of community sentences that we've championed over the last five years, including our Checkpoint and Checkpoint Plus schemes that have a tangible impact on an individual's likelihood of reoffending.
"I welcome new measures that will ensure that high risk offenders will be monitored more closely, as well as providing a greater control over the impact that probation has on the victims of crime."
Surrey Police said it will continue to work closely with the Office of the PCC, the National Probation Service and the Surrey Probation Service to manage offenders released into the local community.
---
Share on: