The Police and Crime Commissioner for Surrey Lisa Townsend has published her Annual Report for 2021/22 which looks back at her first year in office.
The report reflects on some of the key announcements from the last 12 months and focuses on the progress made by Surrey Police against the objectives in the Commissioner's new Police and Crime Plan that include reducing violence against women and girls, ensuring safer Surrey roads and strengthening the relationships between Surrey Police and residents.
It also explores how funding has been allocated to commission services through funds from the PCC's office, including over £4million to projects and services which help survivors of domestic abuse and sexual violence and other projects in our communities which help tackle issues such as anti-social behaviour and rural crime, and an extra £2m in government funding awarded to help strengthen our support to these services.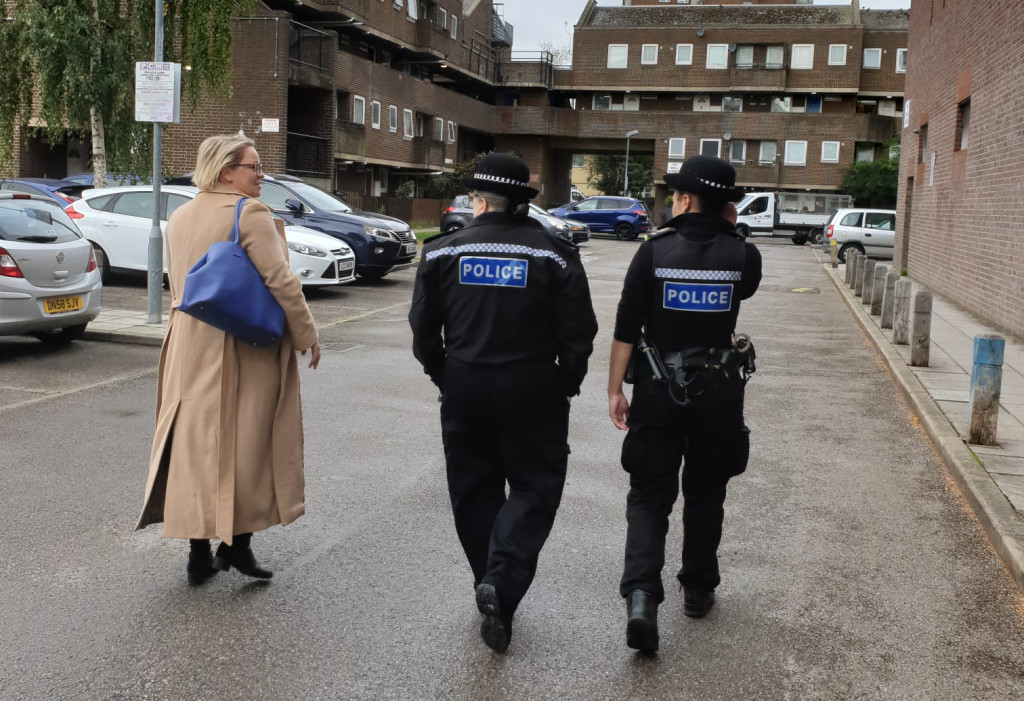 The report looks ahead to future challenges and opportunities for policing in the county, including the recruitment of new officers and staff funded by the Government's uplift programme and those funded by the Commissioner's increase to the local council tax to improve the service that residents receive.
Commissioner Lisa Townsend said: "It has been a real privilege to serve the people of this fantastic county and I've enjoyed every minute of it so far. This report is a good opportunity to reflect on what has been achieved since I was elected in May last year and to tell you a little about my ambitions for the future.
"I know from speaking to the Surrey public that we all want to see more police on the streets of our county tackling
those issues that matter most to our communities. Surrey Police are working hard to recruit an extra 150 officers and operational staff this year with a further 98 to come in the year ahead as part of the Government's uplift programme which will give our policing teams a real boost.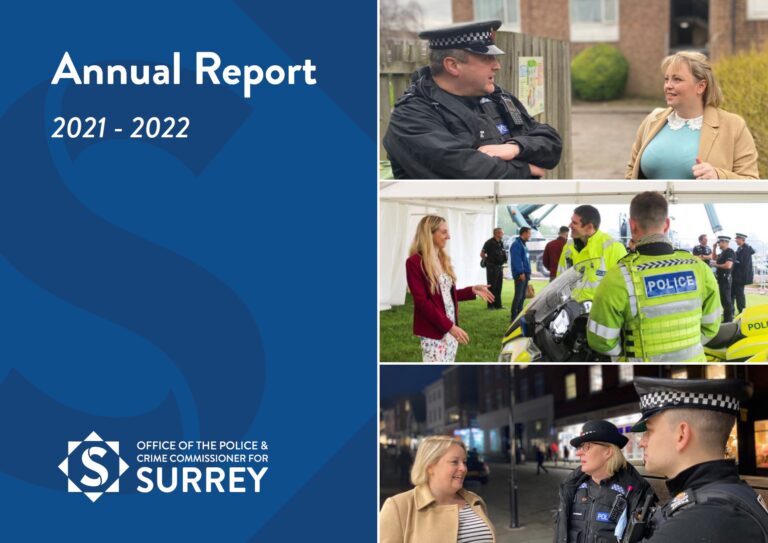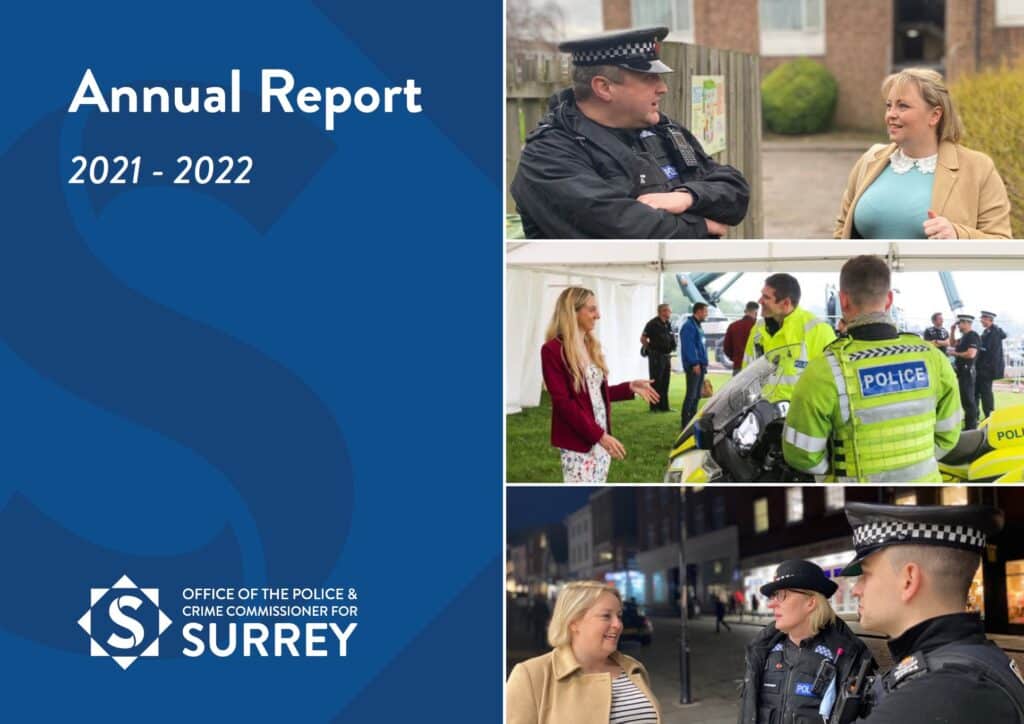 "In December, I launched my Police and Crime Plan which was firmly based on the priorities that residents told me they felt were the most important such as the safety of our local roads, tackling anti-social behaviour and ensuring the safety of women and girls in our communities which I have strongly championed during my first year in this post.
"There have also been some big decisions to take, not least on the future of the Surrey Police Headquarters which I have agreed with the Force will remain at the Mount Browne site in Guildford rather than the previously planned
move to Leatherhead. I believe it's the right move for our officers and staff and will provide the best value for money for the Surrey public.
"I would like to thank everyone who has been in contact over the last year and I am keen to hear from as many people as
possible about their views on policing in Surrey so do please keep getting in touch.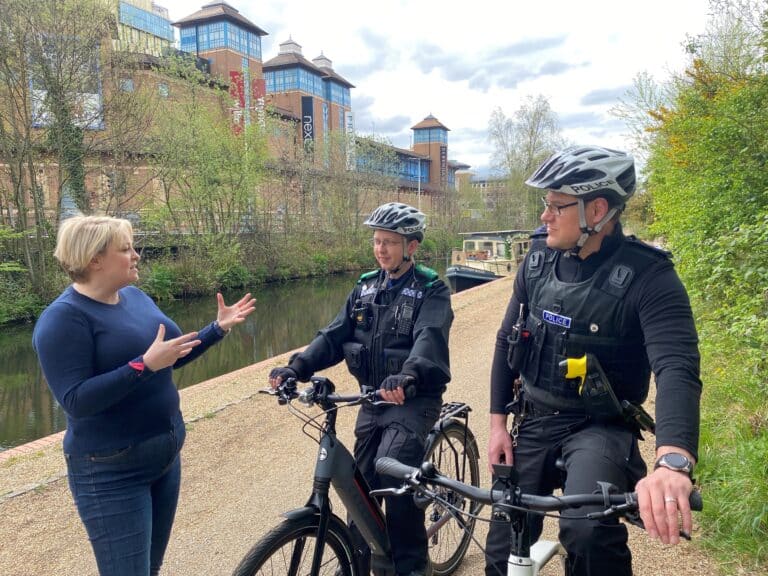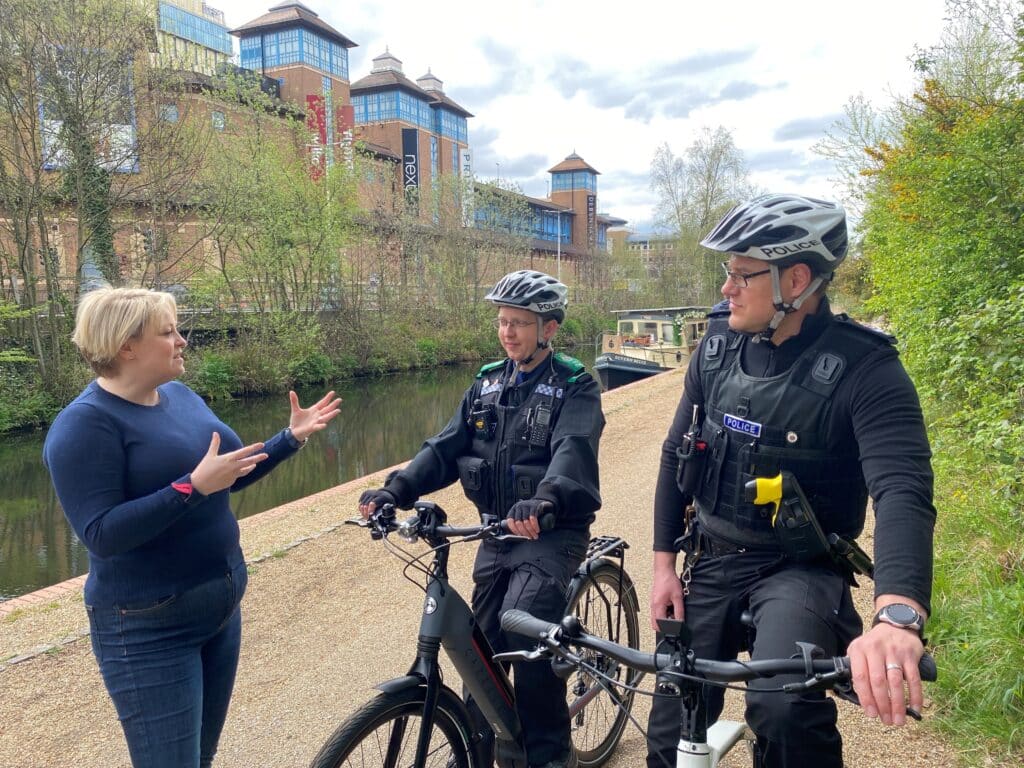 "My thanks go to all those who work for Surrey Police for their efforts and achievements over the last year in keeping our communities as safe as possible. I would also like to thank all the volunteers, charities, and organisations we have worked with and my staff in the Office of the Police and Crime Commissioner for their help over the last year."
---
Share on: