Police and Crime Commissioner for Surrey David Munro condemned the violence that led to the tragic death of Sarah Everard in London, saying it is important to continue to listen to the voices of women who feel unsafe.
He expressed his concern for all women who have experienced violence or unwanted attention in the past, saying meaningful action was needed to address all forms of male violence against women.
Welcoming news that Her Majesty's Inspectorate of Constabulary will work with police forces to identify how to better protect women and girls, he said he was supporting Surrey Police to tackle all forms of this violence that includes stalking and domestic abuse.
A call to review the response to violence against women and girls will also be held between Police Chiefs across the country today.
The PCC said: "Sarah's death has resonated with everyone in our community, including women and girls that have been a victim of crime and others who have expressed their feelings of anger and fear. I've spoken with the Chief Constable and can say that Surrey Police is committed to ensure that every woman and girl can feel safe in our communities. This includes listening closely to the concerns of residents.
"I want to reassure every woman or girl who has experienced unwanted attention or violence, or are fearful for their safety, that Surrey Police is there for you. Please report it and it will be taken with the utmost seriousness."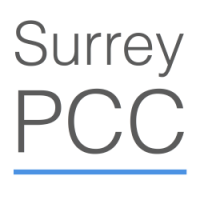 A statement from Surrey Police said that women should not have to live in fear or change their behaviour to keep themselves safe, but that gatherings remained unlawful.
The PCC is continuing to work with partners including Surrey Police to prevent violence against women and girls that includes all forms of sexual violence, abuse, harassment or stalking. Support from the PCC's Office includes for training sexual violence specialists and for victim support organisations to continue services during the pandemic.
Funding from the PCC has also paid for more Independent Sexual Violence and Domestic Abuse Advisors in Surrey. He said the services provided by these specialists were highly valued to support women who may be living in fear of violence in Surrey.
The Office of the PCC has placed more funding towards these areas in the last 12 months than ever before, including supporting a new service to help those affected by stalking in Surrey.
---
Share on: