DEPUTY Police and Crime Commissioner Ellie Vesey-Thompson joined the Surrey Police women's football team at Chelsea FC's Cobham training base last week.
During the event, around 30 officers and staff from the Force – all of whom had given up their free time to attend – trained with girls' football teams from Notre Dame School in Cobham and Blenheim High School in Epsom.
They also answered the young players' questions and spoke about their service in Surrey communities.
Ellie, the country's youngest Deputy Commissioner, is soon to announce a new football initiative for young people in partnership with Chelsea Foundation.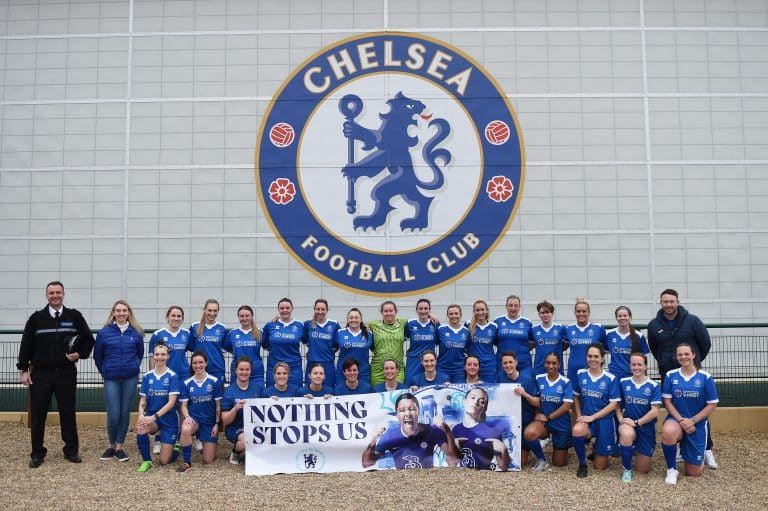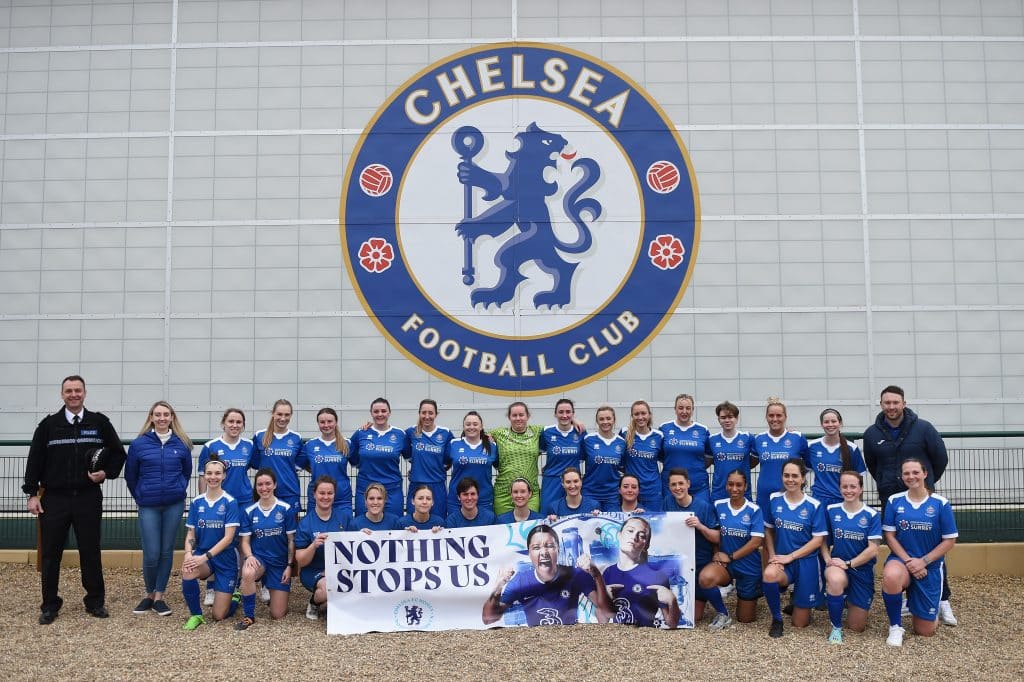 She said: "I was so pleased to join players from Surrey Police Women's Football Team on at Chelsea FC's training ground, where they had the chance to play alongside young female players from two Surrey schools.
"They also had brilliant chats with the young players about growing up in Surrey and their plans for the future.
"One of the key priorities in the Police and Crime Plan is to strengthen relationships between Surrey Police and residents. Part of my remit is to engage with young people, and I believe it's crucial that their voices are heard and listened to, and that they have the opportunities they need to flourish.
"Sport, culture and the arts can be hugely effective ways to improve the lives of young people around the county. That's why we're preparing to announce new funding for a brand new football initiative in the coming weeks."
'Brilliant'
Surrey Police officer Christian Winter, who manages the Force's women's teams, said: "It's been a fantastic day and I'm so pleased with how it's all turned out.
"Being part of a football team can bring huge benefits, from mental health and physical wellbeing to confidence and friendship.
"The Force's women's team also had a chance to meet young people from nearby schools, and we hosted a Q&A so our officers could chat to them about their future aspirations and answer any queries on policing they might have.
"It helps us break down boundaries and improve our relationships with young people in Surrey."
Keith Harmes, Chelsea Foundation's Area Manager for Surrey and Berkshire, organised the event in order to bring together female footballers from a range of backgrounds.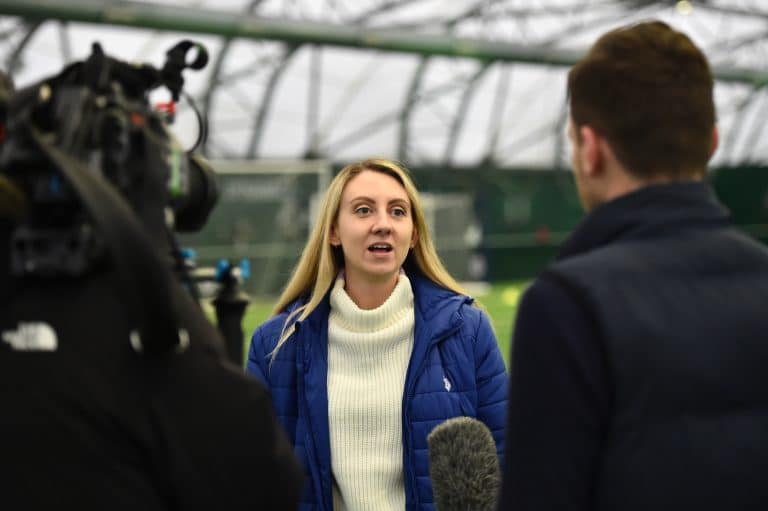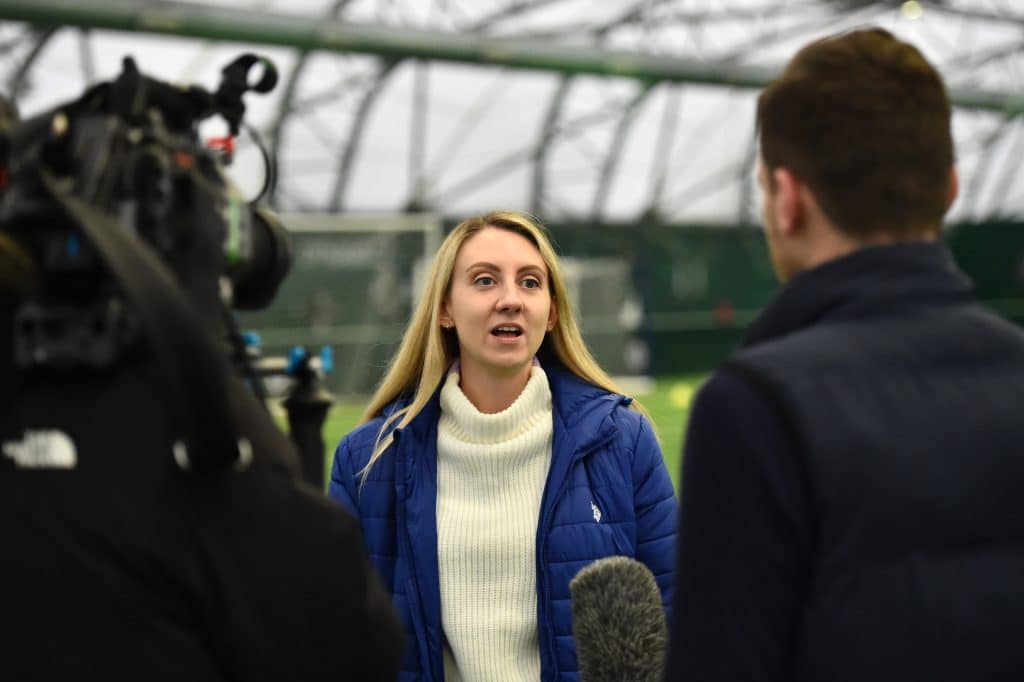 "Female football is growing massively, and that's something we're really proud to be involved with," he said.
"Football can make a huge difference to a young person's discipline and confidence."
Taylor Newcombe and Amber Fazey, both serving officers who play on the women's team, called the day an "amazing opportunity".
Taylor said: "It was a great opportunity to get together as a big group who may not cross paths during work days, get to know new people, build friendships, and play a sport we love while using the best facilities in the country."
Stuart Millard, director of Blenheim High School's football academy, thanked the Surrey Police teams for their support.
'It's about taking the barriers away'
"We're seeing that sporty children are picking up football earlier than they used to," he said.
"Five years ago, we had six or seven girls at trials. Now it's more like 50 or 60.
"There's been a huge cultural shift around the concept of girls playing the sport, and it's just fantastic to see that.
"For us, it's about taking the barriers away. If we can do that early enough in sport, then when the girls are 25 and coming across a barrier at work, they know they'll be able to break it down for themselves."
---
Share on: