The Police and Crime Commissioner Lisa Townsend has welcomed news of a High Court Injunction that will give police more powers to prevent and respond to new protests expected to take place on the motorway network.
Home Secretary Priti Patel and Transport Secretary Grant Shapps applied for the injunction after a fifth day of protests were held by Insulate Britain across the UK. In Surrey, four protests have been held since last Monday, leading to the arrest of 130 people by Surrey Police.
The injunction granted to National Highways means that individuals staging new protests that involve obstructing the highway will face charges of contempt of court, and could see time in prison while held on remand.
It comes after Commissioner Lisa Townsend told The Times that she believed more powers were needed to deter protesters: "I think a short prison sentence may well form the deterrent that is needed, if people have to think very, very carefully about their future and what a criminal record might mean for them.
"I'm delighted to see this action by the Government, that sends a strong message that these protests that selfishly and seriously endanger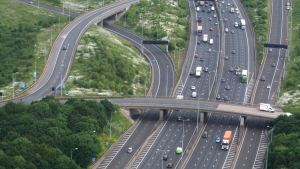 the public are unacceptable, and will be met with the full force of the law. It is important that individuals contemplating new protests reflect on the harm they could cause, and understand that they could face jail time if they continue.
"This injunction is a welcome deterrent that means our Police forces can focus on directing resources to where they are needed most, such as tackling serious and organised crime and supporting victims."
Speaking to the national and local media, the Commissioner praised the response of Surrey Police to protests held in the last ten days, and gave thanks for the cooperation of the Surrey public in ensuring key routes were reopened as soon as was safely possible.
---
Share on: