The Police and Crime Commissioner Lisa Townsend has praised the response of Surrey Police to protests held on Surrey's motorways by Insulate Britain.
It comes as a further 38 individuals were arrested this morning in a new protest on the M25.
Since last Monday 13th September, 130 people have been arrested by Surrey Police after four protests caused disruption to the M3 and M25.
The Commissioner said the response by Surrey Police was appropriate and that officers and staff across the Force were working hard to minimise further disruption:
"Obstructing a highway is an offence and I am pleased that Surrey Police's response to these protests has been proactive and robust. People travelling in Surrey have a right to go about their business free of interruption. I am grateful that the support of the public has enabled the work of Surrey Police and partners to allow these routes to be reopened as quickly as is safe to do so.
"These protests are not only selfish but place significant demand on other areas of policing; reducing the resources available to help Surrey residents in need across the county.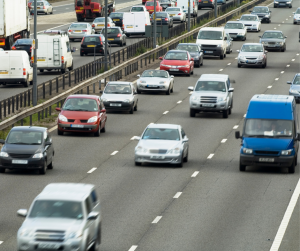 The right to peaceful protest is important, but I urge anyone who is considering further action to carefully consider the very real and serious risk they are posing to members of the public, police officers and themselves.
"I am incredibly grateful for the work of Surrey Police and will continue to do everything I can to ensure the Force has the resources and support it needs to maintain the high standards of policing in Surrey."
The response of Surrey Police officers is part of a coordinated effort by both officers and operational staff in a range of roles across Surrey. They include contact and deployment, intelligence, custody, public order and others.
---
Share on: