Police and Crime Commissioner for Surrey Lisa Townsend has welcomed a new report by the Government that urges 'fundamental, cross-system change' to tackle the epidemic of violence against women and girls.
The report by Her Majesty's Inspectorate of Constabulary and Fire & Rescue Services (HMICFRS) included the results of an inspection of four police forces including Surrey Police, recognising the proactive approach the Force is already taking.
It calls on every police force and their partners to radically refocus their efforts, ensuring that the best possible support is provided to victims while relentlessly pursuing offenders. It is important that this forms part of a whole system approach alongside local authorities, health services and charities.
A landmark plan unveiled by the Government in July included the appointment this week of Deputy Chief Constable Maggie Blyth as the new National Police Lead for Violence Against Women and Girls.
The scale of the problem was recognised as being so vast, that HMICFRS said they struggled to keep this section of the report updated with new findings.
Commissioner Lisa Townsend said: "Today's report reiterates just how important it is that all agencies work as one to prevent violence against women and girls in our communities. This is an area that my office and Surrey Police are actively investing in with partners right across Surrey, including funding a brand-new service that is focused on changing perpetrators' behaviour.
"The impact of crimes including coercive control and stalking must not be underestimated. I'm delighted that Deputy Chief Constable Blyth has been appointed this week to lead the national response and am proud that Surrey Police is already acting on many of the recommendations contained in this report.
"This is an area I'm passionate about. I will be working with Surrey Police and others to ensure we do everything we can to ensure every woman and girl in Surrey can feel safe and be safe."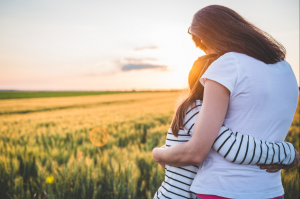 Surrey Police was praised for its response to violence against women and girls, that includes a new Force Strategy, more Sexual Offence Liaison Officers and domestic abuse case workers and a public consultation with over 5000 women and girls on community safety.
Force Lead for Violence against Women and Girls Temporary D/Superintendent Matt Barcraft-Barnes said: "Surrey Police was one of four forces put forward to be involved in the fieldwork for this inspection, giving us the opportunity to show where we have made real strides to improve.
"We have already started implementing some of the recommendations earlier this year. This includes Surrey being awarded £502,000 by the Home Office for intervention programmes for perpetrators and the new multi-agency focus on targeting the highest harm offenders. With this we aim to make Surrey an uncomfortable place for perpetrators of violence against women and girls by targeting them direct."
In 2020/21, the Office of the PCC provided more funds to address violence against women and girls than ever before, including close to close to £900,000 in funding to local organisations to provide support to survivors of domestic abuse.
Funding from the PCC's Office continues to provide a wide range of local services, including counselling and helplines, refuge space, dedicated services for children and professional support for individuals navigating the criminal justice system.
Read the full report by HMICFRS.
---
Share on: