SURREY'S Police and Crime Commissioner has joined a roadshow dedicated to reducing crash casualties – as she warned that collisions in the county are rising following lockdowns.
Lisa Townsend visited a college in Epsom on Tuesday morning to mark Project EDWARD (Every Day Without a Road Death).
Project EDWARD is the UK's biggest platform showcasing best practice in road safety. Working alongside partners in the emergency services, members of the team have hosted a tour around the south for its week of action, which ends today.


During two busy events at Nescot and Brooklands colleges in Surrey, police officers from the casualty reduction team and roads policing unit, firefighters, the Surrey RoadSafe team and representatives from Kwik Fit engaged with young people about the importance of keeping their vehicles and themselves safe on the roads.
Students were given advice on vehicle maintenance, with demonstrations about tyre and engine safety.
Police officers also used goggles mimicking impairment to show the impact drink and drugs have on cognition, and attendees were invited to participate in a virtual reality experience highlighting the impact that distraction behind the wheel can have.

Commissioner's roads plea
Data on serious and fatal collisions in Surrey last year has not yet been fully verified. However, police have recorded more than 700 collisions that resulted in a serious injury during 2022 – an increase on 2021, when 646 people were badly hurt. During the first half of 2021, the country was in lockdown.
Road safety is a key priority in Lisa's Police and Crime Plan, and her office funds a series of initiatives aimed at keeping younger drivers safe.
Lisa also recently announced that she is the Association of Police and Crime Commissioners' new lead for road safety nationally. The role will encompass rail and maritime travel and road safety.
She said: "Surrey is home to the busiest stretch of motorway in Europe – and it's one of the most dangerous carriageways as a direct result of the sheer number of drivers who travel on it every day.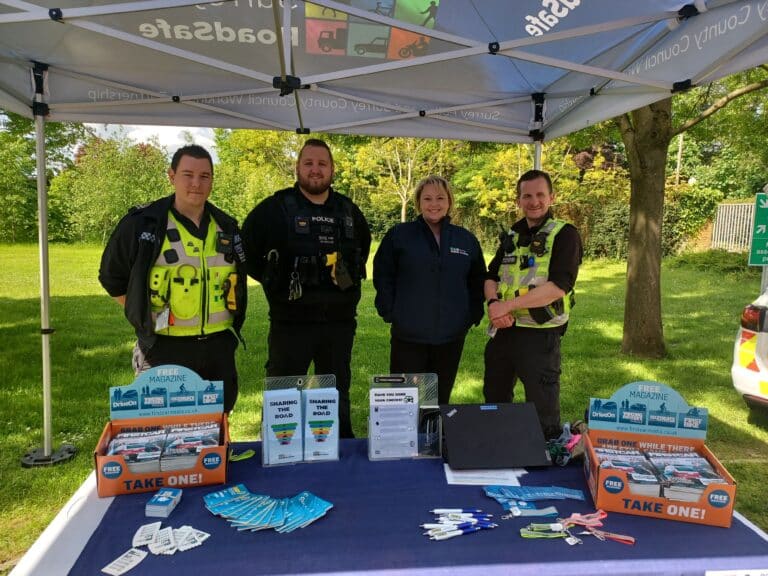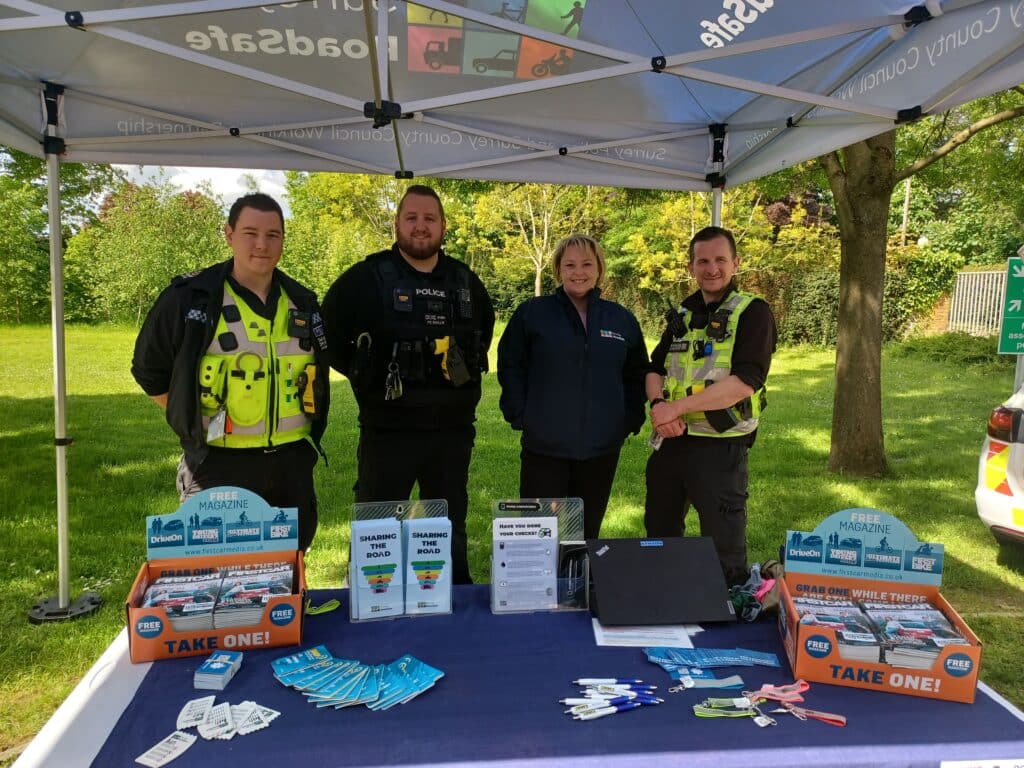 Lisa joined casualty reduction officers from Surrey Police at a Project EDWARD roadshow on Tuesday
"But we also have huge diversity in the county when it comes to our roads. There are many rural stretches of highway, particularly in the south.
"What's most important to remember is that any road is a risk if a motorist is distracted or driving dangerously, and this is a critically important issue for our two fantastic traffic teams, the Roads Policing Unit and Vanguard Road Safety Team.
"Due to their inexperience, young people are particularly at risk from crashes, and it's absolutely key to provide sensible, clear education on driving as early as possible.
"That's why I was so pleased to join the team at Project EDWARD and Surrey RoadSafe on Tuesday.
"Project EDWARD's ultimate aim is to create a road traffic system that is completely free of death and serious injury.
"They promote the Safe System approach, which focuses on designing roads, vehicles and speeds that work together to reduce the likelihood and severity of crashes.
"I wish them every success in their campaign to keep motorists around the country safe."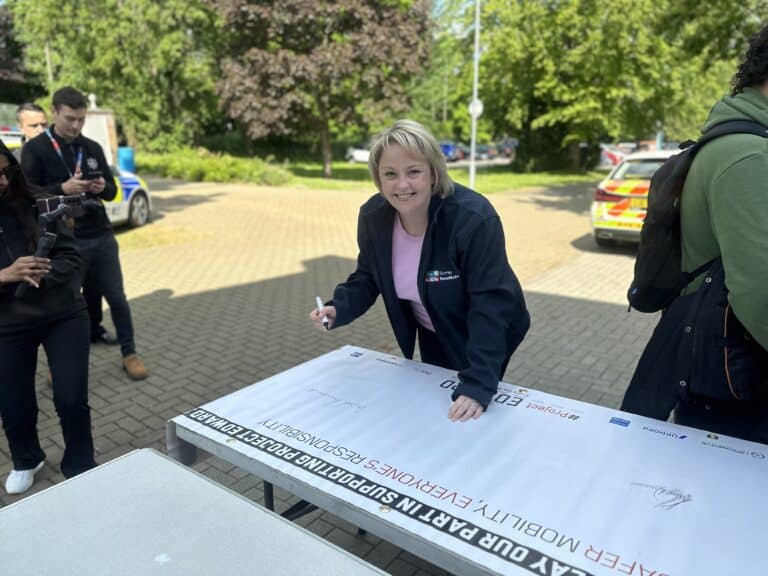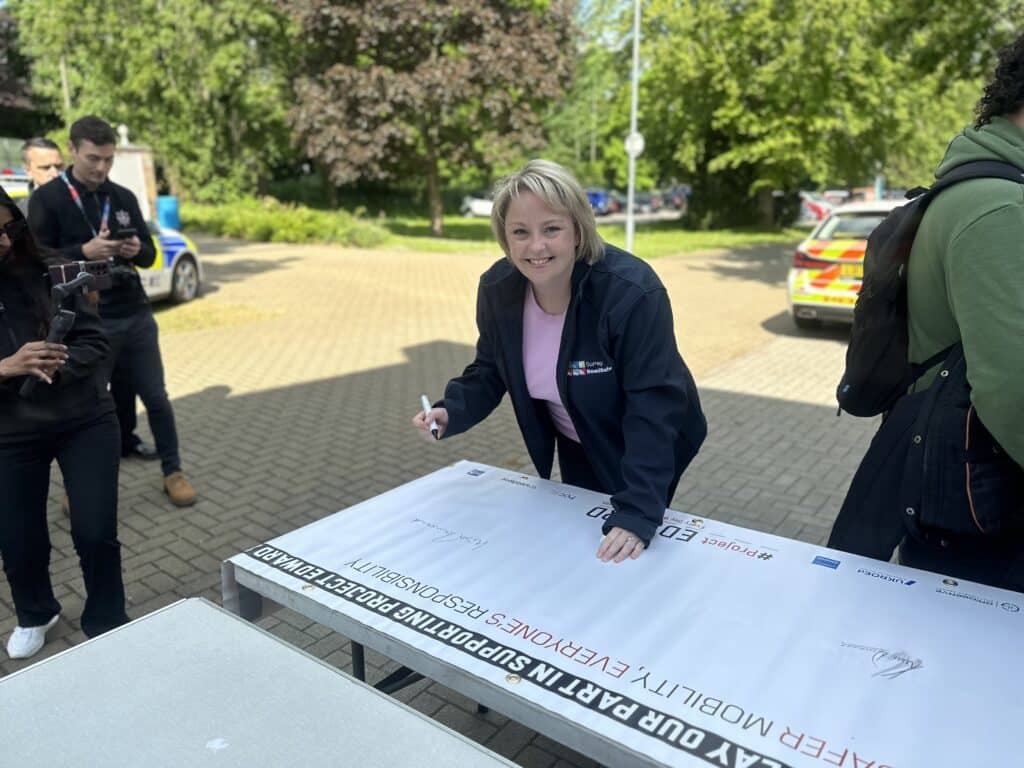 The Commissioner also signed Project EDWARD's safe driving pledge
For more information, visit https://projectedward.org or https://facebook.com/surreyroadsafe


---
Share on: