Surrey's Police and Crime Commissioner and her deputy have sent out their Christmas cards – after picking a design created by a 10-year-old girl fleeing domestic abuse.
Lisa Townsend and Ellie Vesey-Thompson invited children supported by services across the county to submit illustrations for their 2022 card.
The winning artwork was sent in by I Choose Freedom, which provides refuge to women and children escaping harm at three locations in Surrey.
The charity is just one of the organisations partially funded by the Office of the Police and Crime Commissioner's Victims Fund. One of the key aims of Lisa's Police and Crime Plan is to prevent violence against women and girls.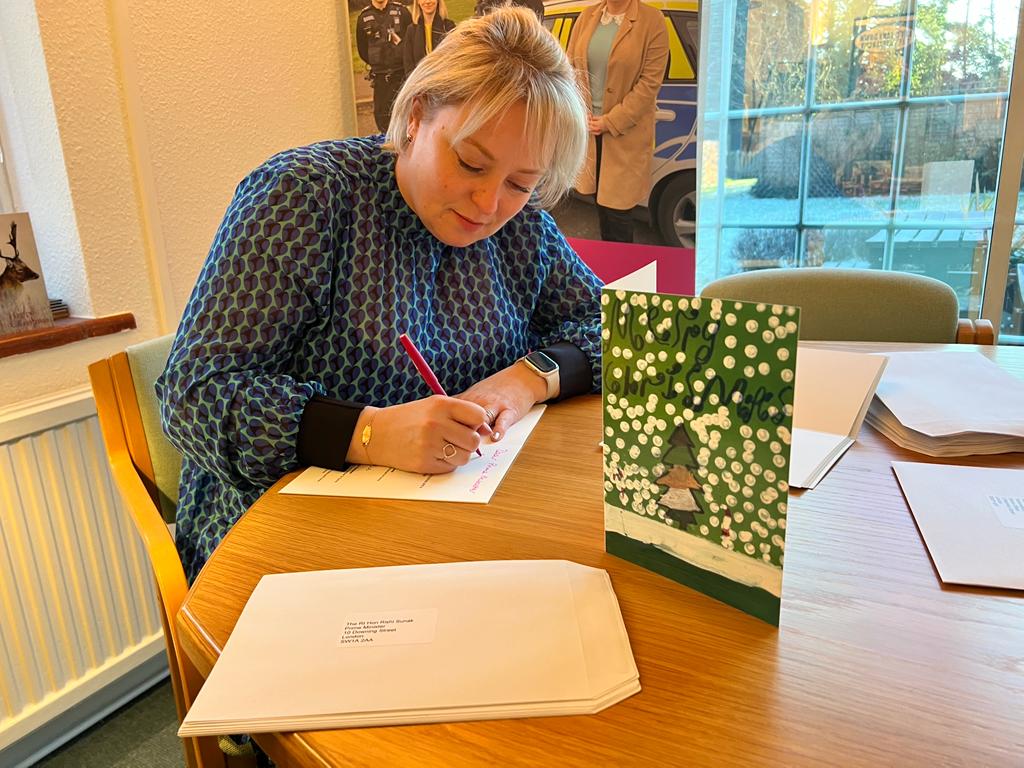 Over the past 18 months, Lisa and Ellie have committed hundreds of thousands of pounds to causes supporting children and young people through the office's funding streams.
Reflecting on the year, Lisa said: "This has been my first full year serving as a Police and Crime Commissioner, and it's been a real privilege to serve everyone living in this wonderful county.
"I'm very proud of all the work that has been done so far, and I look forward to achieving more for residents in 2023.
"I'd also like to take this opportunity to thank those who work for Surrey Police for their efforts to keep all of us as safe as possible, and to wish everyone a very happy Christmas and new year."

During the year, Lisa and Ellie ring-fenced £275,000 from the Community Safety Fund to protect children and young people from harm and allocated almost £4million of Home Office funding for projects and services which help survivors of domestic abuse and sexual violence.
In the autumn, the Home Office awarded the office a second grant of just under £1million to provide a package of support for young people to help combat violence against women and girls in Surrey.
And in November, Ellie announced the launch of a brand new Surrey Youth Commission, which will allow children and young people to have their say on the issues affecting them.
Applications for the Commission are open until January 6. For more information, see our Youth Commission page.


---
Share on: