Police and Crime Commissioner Lisa Townsend has responded after receiving letters from Surrey residents aged just five and six years old.

Ethan from Guildford, who is five years old, wants to be a police officer when he is older – but felt that he needed to ask an important question before applying. In a letter to the Commissioner, he enquired: "Why do the police not wear shorts?"

In a separate letter, Grace, who lives near Leith Hill, sent a picture she had drawn of a police officer. Grace's Grandparents say she will make an excellent police officer for her village.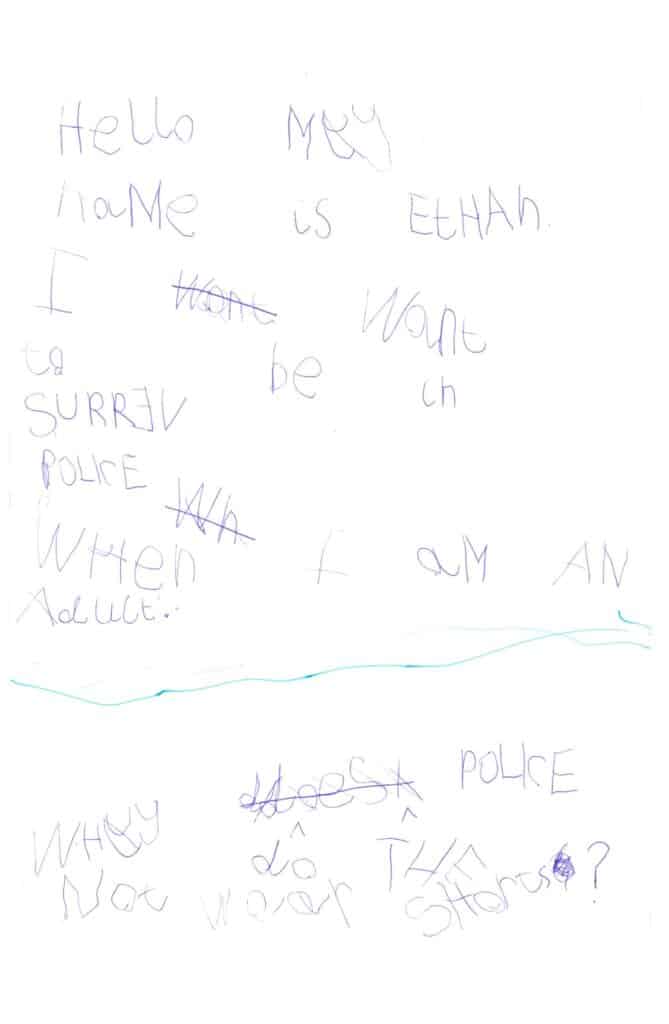 Ethan was concerned that police officers don't wear shorts.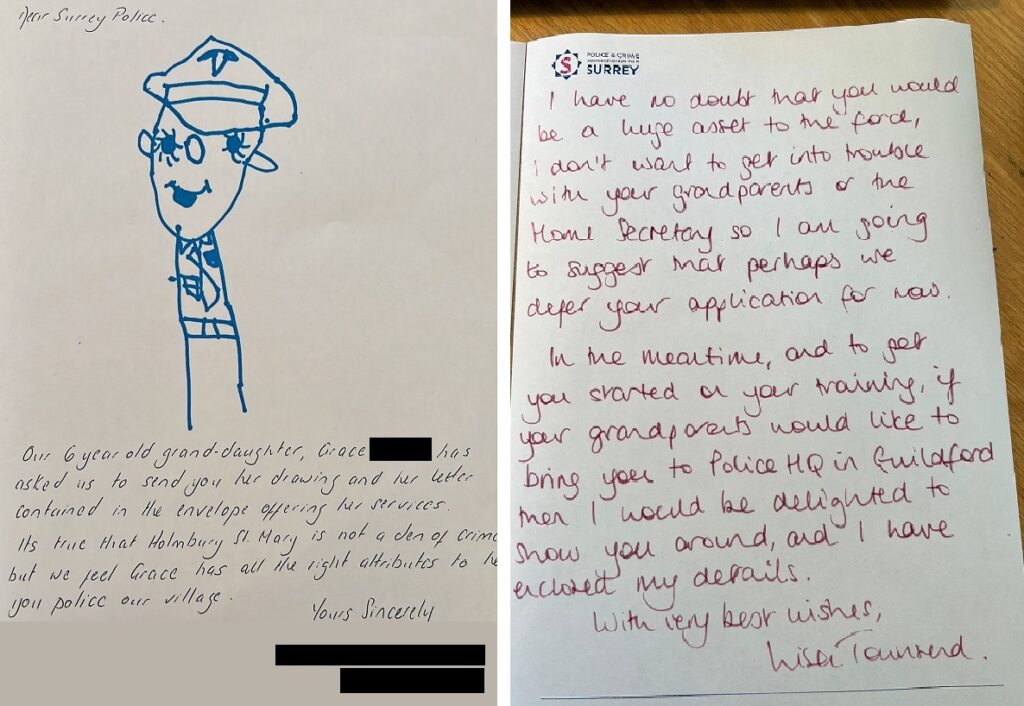 Grace's grandparents said she would make an excellent police officer.
Replying to Ethan, the Commissioner said:
Our office has received over 800 letters, emails and telephone calls from members of the public since the start of this year.
Representing your voice is a key part of the Commissioner's role in Surrey, that includes strengthening the relationships between residents and Surrey Police and independently reviewing the response to complaints about policing.
Contact the Commissioner using our Contact us page.


---
Share on: