TEACHERS from 27 Surrey schools have attended the first in a series of training days that have been fully-funded thanks to the Office of the Police and Crime Commissioner.
The programme, which launched last week, will support and empower teachers to build self-confidence in children during Personal, Social, Health and Economic Education (PSHE) lessons, with the aim of enabling them to live safe and fulfilled lives.
It comes after Commissioner Lisa Townsend's team secured almost £1million from the Home Office's What Works Fund to help combat violence against women and girls in Surrey through a series of projects for children and young people.
The issue is a key priority in Lisa's Police and Crime Plan.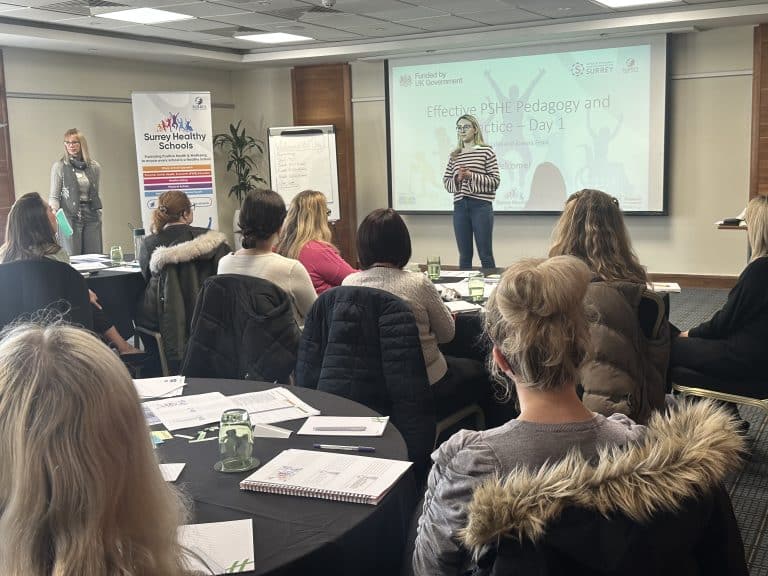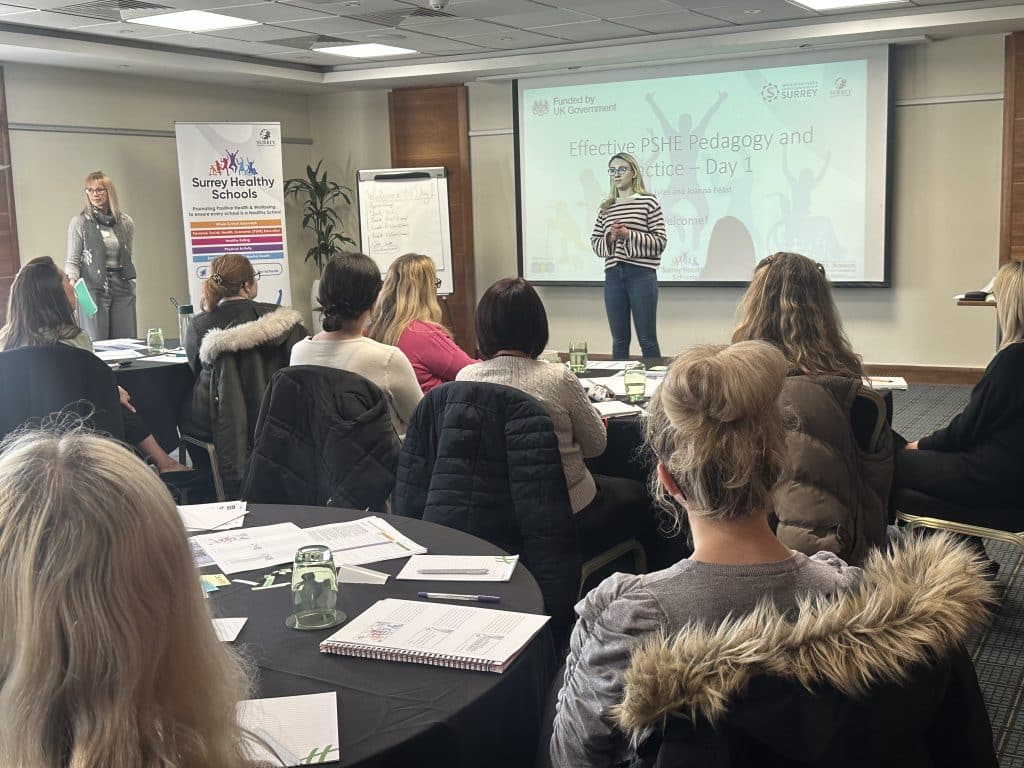 The funding will work to achieve this ambition by delivering a series of projects for children and young people.
Last week, teachers joined partners from Surrey Police and domestic abuse services for the first of three days of training to support Surrey County Council's Healthy Schools approach.
The sessions, led by Sarah Lyles, Surrey County Council's lead for PSHE, Wellbeing and Healthy Schools, and PSHE trainer Joanna Feast of company Clean Well-Being, aim to strengthen PSHE teaching skills through evidence-based and trauma-informed training as part of a society-wide effort to prevent harm to children.
Funding achieved by Lisa's team will cover all programme materials and certification, training venues in Surrey, refreshments and lunch, as well as £180 a day for participating schools towards supply cover for the full three days.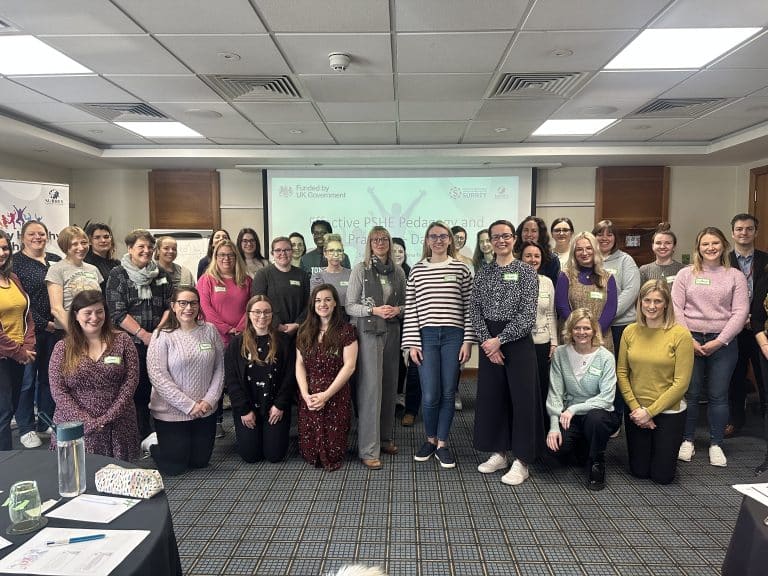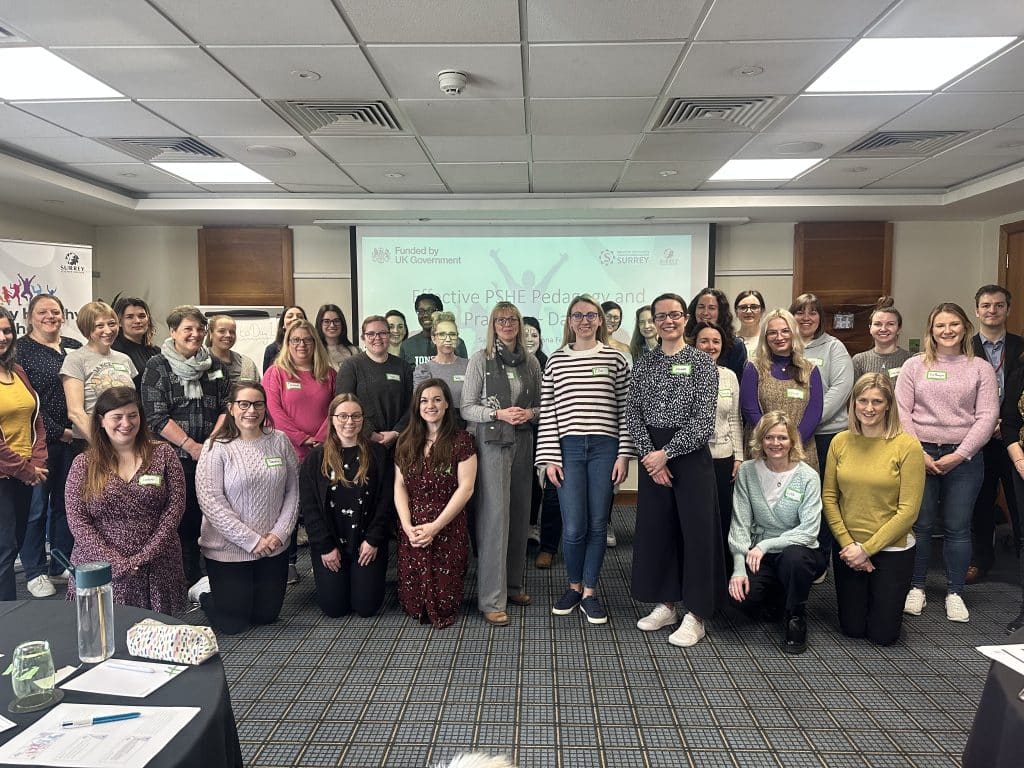 Deputy Commissioner Ellie Vesey-Thompson, who has responsibility for children and young people on the Commissioner's behalf, attended the first session in Guildford.
She said: "As trusted adults who spend a substantial amount of time with young people at a key time in their development, teachers are an integral part of supporting our young people and tackling violence against women and girls.
"That's why this training, which will give educators the confidence to discuss issues such as respectful relationships and sexual health, is so important.
"It also helps schools build networks with helpful organisations across Surrey, including those that are dedicated to supporting survivors of abuse. This will ensure greater unity across the system.
"The direct impact of these sessions is that teachers will be empowered to encourage young people to see their own value.
'So important'
"I hope, in turn, that this positive message will help them lead fulfilling, safe lives, with the resilience they need to thrive."
Funding for the training, which is backed by Surrey Domestic Abuse Services, the YMCA's WiSE (What is Sexual Exploitation) programme and the Rape and Sexual Abuse Support Centre, is in place until 2025, and teachers from the first cohort will return for their second session in May. In total, around 100 schools will benefit.
For more information, or to sign your school up for the second cohort, visit Fully Funded PSHE Training Programme for Surrey Schools | Surrey Education Services (surreycc.gov.uk)
Online virtual training will become available for all Surrey teachers to access.
---
Share on: