How your Council Tax helps fund Surrey Police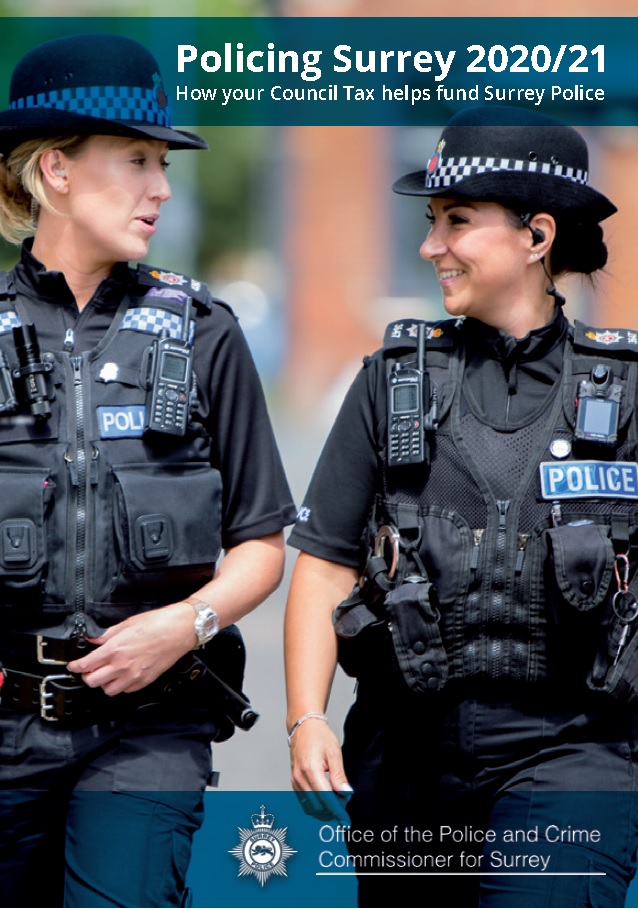 This leaflet includes information on how Surrey tax payers help fund Surrey Police, including how much residents will pay in the new financial year.
PCC David Munro said: "Your contributions through the policing element of the council tax mean Surrey Police can continue to strengthen their service by putting more officers back into our communities.
"Over the next year, around an extra 100 police officers and 50 staff will be added to the Surrey Police establishment to help tackle crime and those issues that matter to you. After a decade where police resources have been stretched to the limit, I believe this is really good news for residents."
The leaflet was distributed to households across Surrey in February 2020. 
For questions about your Council Tax in 2020/21, please visit our FAQ page.