SHOPWORKERS are being attacked and abused amid a nation-wide boom in shoplifting fuelled by organised criminals, Surrey's Police and Crime Commissioner has warned.
Lisa Townsend blasted "abhorrent" violence against retail workers as Respect for Shopworkers Week, organised by the Union of Shop, Distributive and Allied Workers (USDAW), got underway on Monday.
The Commissioner has met with retailers in Oxted, Dorking and Ewell in the past week to hear about the impact crime has on retailers.
Lisa heard some staff have been assaulted when trying to stop shoplifters, with the crime acting as a flashpoint for violence, abuse and anti-social behaviour.
Criminals are stealing to order, workers say, with laundry supplies, wine and chocolates targeted most frequently. Profits made from shoplifting across the UK are used in the commission of other serious offences, including drug trafficking, police believe.
'Abhorrent'
Surrey has among the fewest reports of shoplifting in the country. However, Lisa said the offence is often linked to "unacceptable and disgusting" violence and verbal abuse.
One retailer told the Commissioner: "As soon as we try to challenge shoplifting, it can open the door to abuse.
"The safety of our workers is paramount, but it makes us feel powerless."
Lisa said: "Shoplifting is often viewed as a victimless crime but it's far from it and can have a significant impact on businesses, their staff and the surrounding community.
"Retail workers across the country provided a vital lifeline to our communities during the Covid pandemic and it's crucial that we take care of them in return.
"So I find it hugely concerning to hear about the unacceptable and abhorrent violence and abuse suffered by shopworkers. The victims of these offences are not statistics, they are hard-working members of society who are suffering just for doing their job.
Commissioner's anger
"I have been out speaking to businesses in Oxted, Dorking and Ewell over the last week to hear about their experiences and I am committed to working with our police teams to address the concerns that were raised.
"I know Surrey Police are committed to tackling this issue and a big part of the new Chief Constable Tim De Meyer's plan for the Force is to concentrate on what policing does best – fighting crime and protecting people.
"This includes focusing on some of those crime types such as shoplifting which is what the public want to see.
"The links between shoplifting and serious organised criminality prove how vital it is for police across the country to get a grip on shoplifting. We need a co-ordinated approach to tackle this issue so I am pleased to hear that there are plans for a specialist police team to be set up nationally to target shoplifting as a 'high-harm' cross-border crime.
"I would urge all retailers to keep reporting incidents to police so resources can be allocated to where they are needed most."
In October, the government launched the Retail Crime Action Plan, which includes a police commitment to prioritise urgently attending the scene of shoplifting when violence is committed against shop workers, where security guards have detained an offender, or when evidence is needed to secure evidence.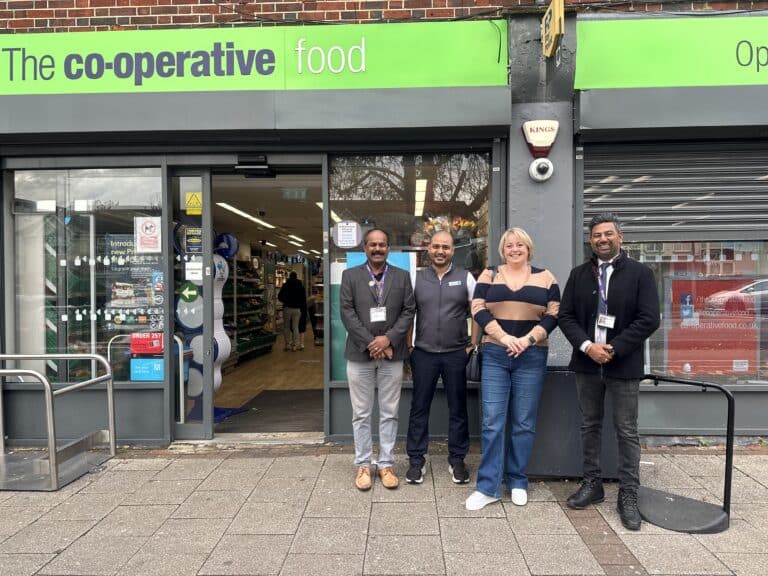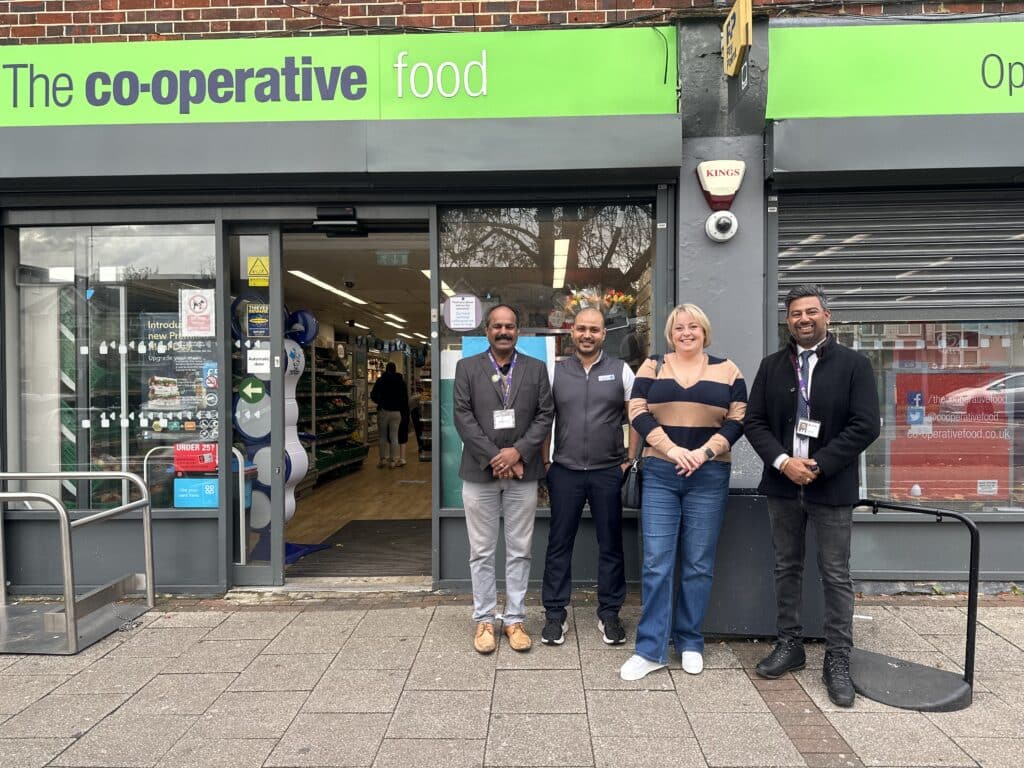 Commissioner Lisa Townsend with representatives from USDAW and Co-op employee Amila Heenatigala at the store in Ewell
Paul Gerrard, Co-op's Director of Public Affairs, said: "Safety and security is a clear priority for Co-op, and we are pleased that the serious issue of retail crime, which impacts our communities so dramatically, has been acknowledged.
"We're invested in colleague and store safety, and we welcome the ambition of the Retail Crime Action Plan, but there is a long way to go. Actions must match the words and we urgently need to see the changes take place so the desperate calls to police from frontline colleagues are responded to and the criminals start to realise there are real consequences to their actions."
According to an USDAW survey of 3,000 members, 65 per cent of those who responded have been verbally abused at work, while 42 per cent have been threatened and five per cent have suffered a direct assault.
The union's general secretary Paddy Lillis said six in ten incidents were triggered by shoplifting – and warned the offence is "not a victimless crime".
To report an ongoing emergency to Surrey Police, call 999. Reports can also be made via 101 or the digital 101 channels.
---
Share on: