The Police and Crime Commissioner for Surrey Lisa Townsend said she was pleased to see hard working police officers recognised with a well-earned pay rise which was announced yesterday.
The Home Office revealed that from September, police officers of all ranks in England and Wales will receive an extra £1,900 – equivalent to a 5% increase overall.
The Commissioner said the overdue rise will benefit those at the lower end of the pay scale and while she would have liked to see even more recognition for officers, she was pleased that the government had accepted the pay recommendations in full.
Commissioner Lisa Townsend said: "Our policing teams work around the clock in often difficult circumstances to keep our communities safe in Surrey and I believe this pay award is the least they deserve to recognise the amazing job they do.
"I'm pleased to see that in terms of a percentage increase – this will reward those officers at the lower end of the pay scale more which is definitely a step in the right direction.
"The last few years have been a particularly tough for our officers and staff who have often been at the frontline of dealing with the Covid-19 pandemic and have been going above and beyond to police our county.
"The inspection report from Her Majesty's Inspectorate of Constabulary and Fire & Rescue Services (HMICFRS) released earlier this month highlighted the welfare of our officers needed to be a key area of focus in Surrey.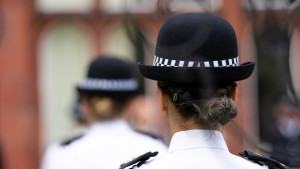 "So I hope this pay increase will at least go some way to helping ease the pressures they face with rise in the cost of living.
"The Home Office have said the government will be part funding this rise and will be supporting forces with an additional £350 million over the next three years to help cover the associated costs of the pay award.
"We need to examine the detail closely and in particular what this will mean for our future plans for the Surrey Police budget.
"I would also like to hear from the government what plans they have to ensure our police staff who play an equally important role are also properly rewarded."
---
Share on: