A PREMIER League programme that uses the power of football to draw young people away from crime has expanded into Surrey thanks to a grant from the Office of the Police and Crime Commissioner.
The Chelsea Foundation has brought flagship initiative Premier League Kicks to the county for the first time.
The scheme, which supports people aged between eight and 18 from disadvantaged backgrounds, already operates at 700 venues across the UK. More than 175,000 young people engaged in the programme between 2019 and 2022.
Young attendees are offered sports, coaching, music and educational and personal development sessions. Local authorities in areas where the programme is delivered have reported significant reductions in anti-social behaviour.
Deputy Police and Crime Commissioner Ellie Vesey-Thompson and two Surrey Police Youth Engagement Officers joined representatives from Chelsea FC in Cobham to launch the programme last week.
Youngsters from three youth clubs, including the MYTI Club in Tadworth, enjoyed a series of matches during the evening.
Ellie said: "I believe Premier League Kicks has the power to change the lives of young people and wider communities in our county.
"The scheme has already had huge success around the country at diverting children and teenagers from anti-social behaviour. Coaches encourage attendees of all abilities and backgrounds to focus on their personal achievements and successes, which is key to developing resilience in young people that will help them better manage challenges that might arise throughout their lives.
'The power to change lives'
"Engagement in the Kicks sessions also gives young people additional routes into education, training and employment, alongside having fun playing football.
"I think it's brilliant that volunteering is also a key part of the programme, helping young people feel more invested in and connected to their communities and linking them with some of the most vulnerable in society.
"I am so pleased we've been able to support the Chelsea Football Club Foundation in bringing this initiative to our county, and am grateful to them and Active Surrey for their work in getting the first sessions up and running across Surrey."
Young people who join Premier League Kicks will meet in the evenings after school and during some school holidays. Open access, disability-inclusive and female-only sessions are included, as well as tournaments, workshops and social action.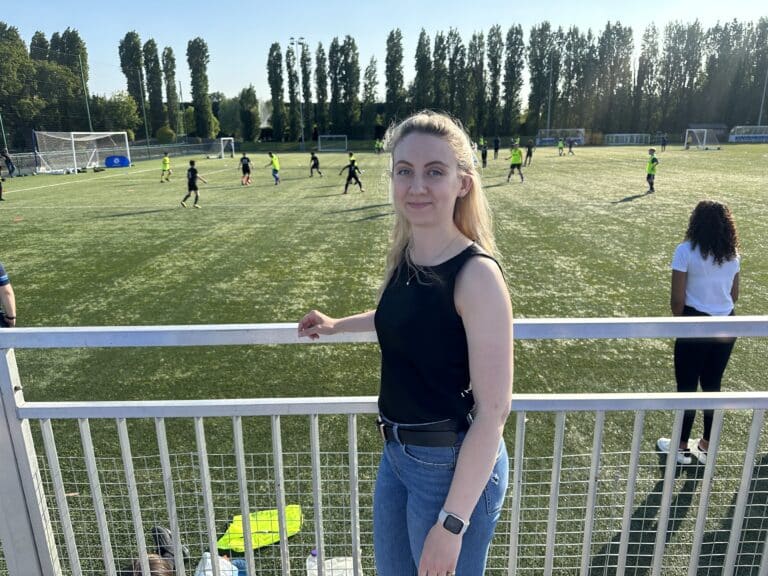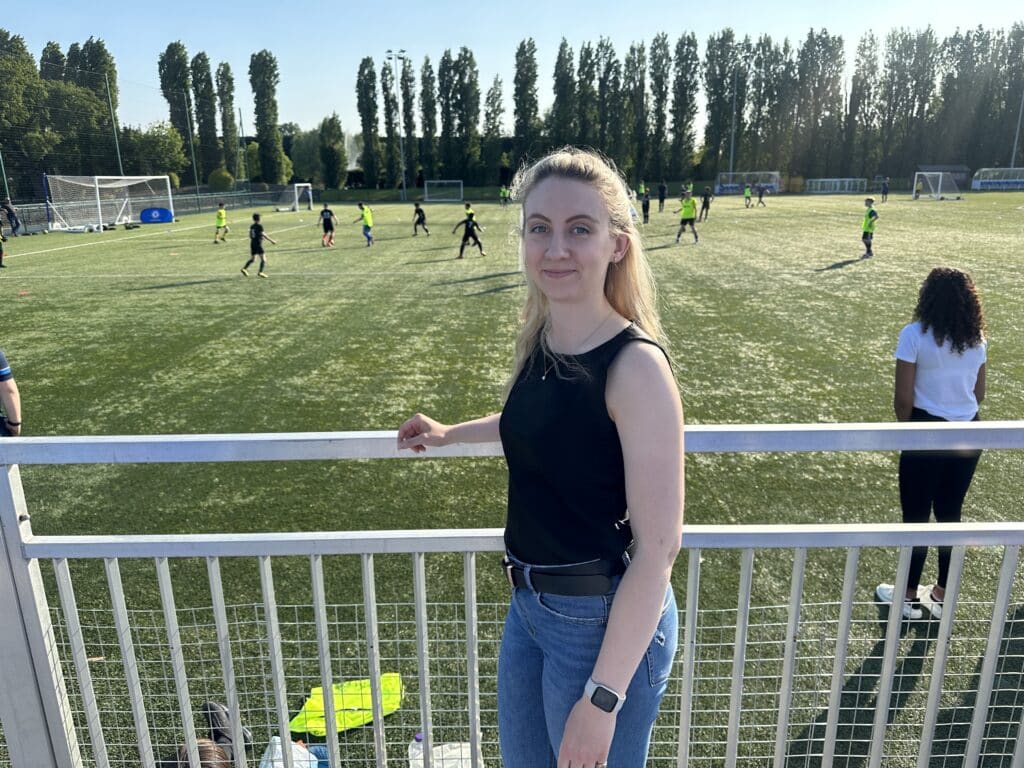 Deputy Commissioner Ellie Vesey-Thompson at the launch of Premier League Kicks in Surrey
Ellie said: "Protecting people from harm, strengthening relationships between Surrey Police and the county's residents and working with communities so they feel safe are key priorities in the Police and Crime Plan.
"I believe this brilliant programme will help meet every one of those objectives by inspiring young people to achieve their potential and building safer, stronger and more inclusive communities."
Tony Rodriguez, Youth Inclusion Officer at Chelsea Foundation, said: "We are delighted to have joined forces with the Office of the Police and Crime Commissioner to begin offering our successful Premier League Kicks programme within Surrey and it was great to launch this initiative with a fantastic event at Chelsea's training ground in Cobham.
"The power of football is unique in its ability to positively affect society, it can prevent crime and antisocial behaviour by offering opportunities to all, and we look forward to developing this programme further in the near future."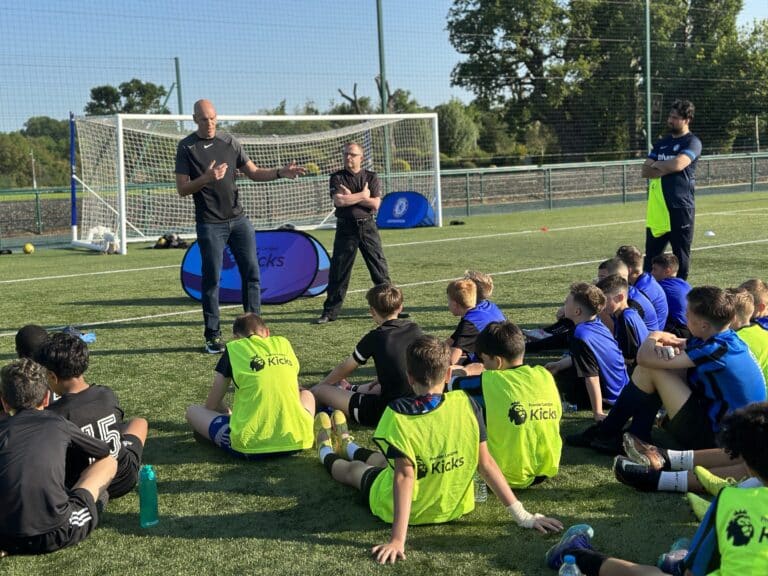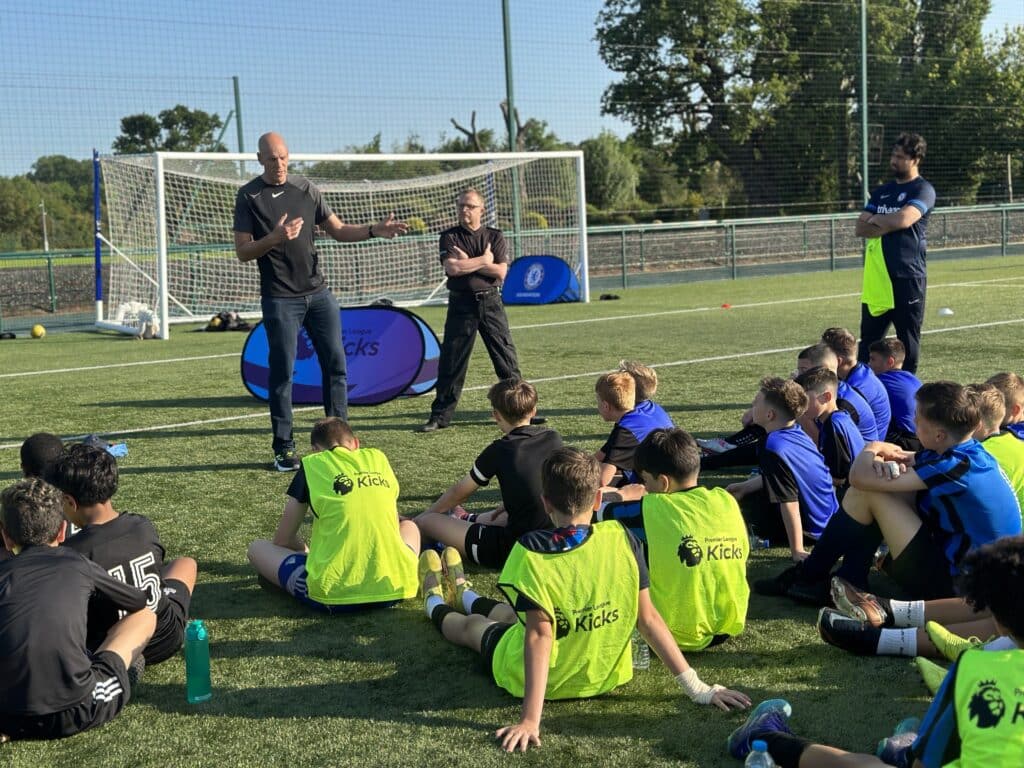 Surrey Police Youth Engagement Officers Neil Ware, left, and Phil Jebb, right, speak to young attendees
---
Share on: