Police and Crime Commissioner for Surrey Lisa Townsend has welcomed the confirmed easing of remaining Covid-19 restrictions that will take place on Monday.
19 July will see the removal of all legal limits on meeting others, on the types of businesses that can operate and restrictions such as the wearing of face coverings.
The rules will also be eased for fully vaccinated travellers returning from 'Amber list' countries, while some safeguards will remain in place in settings such as hospitals.
PCC Lisa Townsend said: "Next week marks an exciting stride towards the 'new normal' for our communities right across the country; including business owners and others in Surrey who have had their lives placed on hold by Covid-19.
"We've seen an amazing determination over the last 16 months to keep Surrey's communities safe. As cases continue to rise, it is so important we embrace the new normal with common sense, regular testing and respect for those around us.
"In some settings, there may be continued measures in place to protect us all. I ask Surrey residents to show patience as we all adjust to what the next few months will mean for our lives."
Surrey Police has seen an increase in demand via 101, 999, and digital contact since the previous easing of restrictions in May.
PCC Lisa Townsend said: "Surrey Police officers and staff have played a central role in protecting our communities throughout the events of the last year.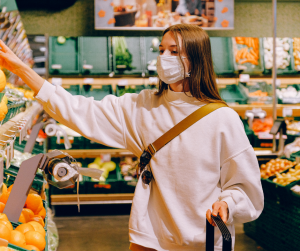 I want to stress my eternal gratitude on behalf of all residents for their determination, and for the sacrifices that they have made and will continue to make after July 19.
"While legal Covid-19 restrictions will ease on Monday, this is just one of the areas of focus for Surrey Police. As we enjoy new freedoms, officers and staff will continue to be there visibly and behind the scenes to protect the public, support victims and bring perpetrators to justice.
"You can play your part by reporting anything suspicious, or that just doesn't feel right. Your information could play a part in preventing modern slavery, a burglary, or providing support to a survivor of abuse."
Surrey Police can be contacted on Surrey Police social media pages, live chat on the Surrey Police website or via the 101 non-emergency number. Always dial 999 in an emergency.
---
Share on: