Police Appeals Tribunals
Police Appeals Tribunals (PATs) hear appeals against the findings of gross misconduct brought by police officers or special constables. PATs are currently governed by Police Appeals Tribunal Rules 2020.
Members of the public can attend Appeal hearings as observers but are not allowed to participate in proceedings. The Office of the Police & Crime Commissioner for Surrey is responsible for appointing the chair to conduct the proceedings.

Forthcoming Police Appeals Tribunals
Appeals Tribunals will be held at Surrey Police HQ or other location as determined by the Police and Crime Commissioner with information about how and when they are held made public here.

Police Gross Misconduct Hearings
Disciplinary matters involving police officers and special constables are currently governed by Police (Conduct) Regulations 2020. From 1 May 2015, any cases of police officer misconduct may result in hearings that can be attended by the public, including the media.
Details of upcoming hearings will be published with at least five days' notice on the Surrey Police website.
The regulations state that police gross misconduct hearings must be held in public and be presided over by a Legally Qualified Chair (LQC).
The LQC will make a decision on whether the hearing will be held in public, in private or part public/private and wherever possible should state why. Surrey Police are responsible for organising the hearings, with most held at Surrey Police Headquarters.
The Office of the Police & Crime Commissioner for Surrey is responsible for the appointment and training of the LQC and the Independent Panel Member. Surrey currently has a list of 22 LQCs available to sit on gross misconduct hearings. These appointments have been made on a regional basis, over two tranches, in partnership with the PCCs from Kent, Hampshire, Sussex and Thames Valley.
The LQCs for all gross misconduct hearings in Surrey are selected from this list by the OPCC, using a rota system to ensure fairness.

Booking to attend
Places are limited and will need to be booked in advance, preferably at least 48 hours before the hearing. Details of how to do this will be published with each hearing date on our website.
To comply with the rules of attendance, observers are required to provide the following when booking:
name
email address
contact telephone number
To book a place at a forthcoming hearing please get in touch using our Contact Us page.
Full details of the Conditions of entry to Police Appeal Tribunals can be read here.

Upcoming appeals
None at this time.

Latest News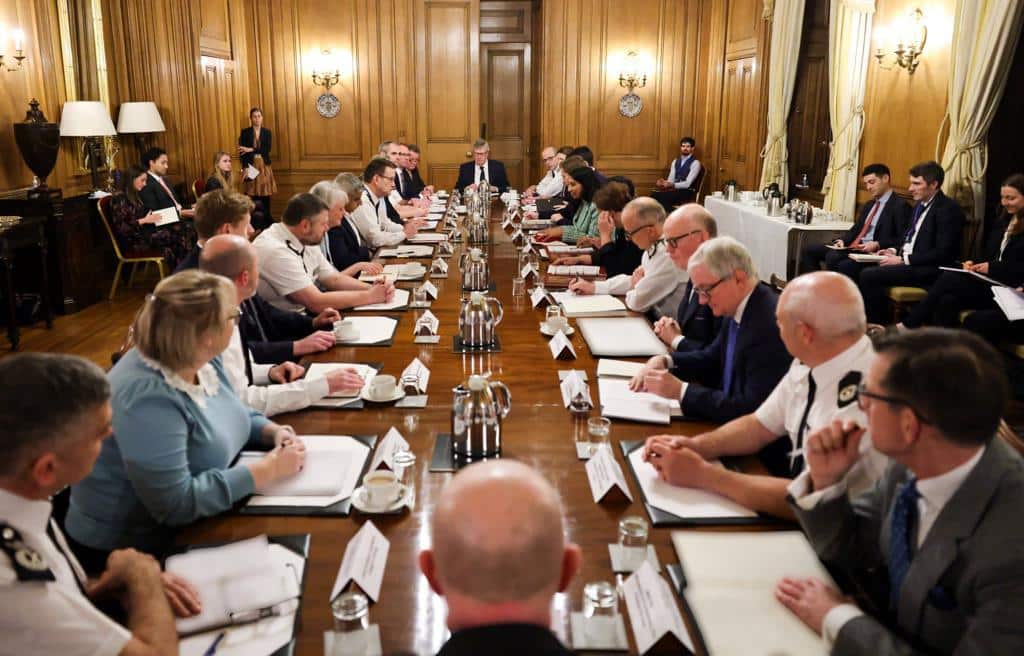 Police and Crime Commissioner Lisa Townsend has welcomed the support for policing pledged by government in tackling activists whose climate protests caused widespread disruption on the M25.