Progress against the Police & Crime Plan
I am committed to ensuring all residents feel safe in their local communities. By working together and intervening early to address the common factors that bring people into contact with the police and the criminal justice system, we can reduce crime, anti-social behaviour and help to improve outcomes for individuals and the wider community.
Key progress during 2021/22:
Surrey Police continued to deliver on its commitment to recruit more police officers and staff, investing in key areas such as Neighbourhood Policing Investigation Teams and the rural crime team. This has been an enormous undertaking for the Force against a complicated national backdrop, but progress is being made and momentum maintained.
Recognising that community safety is not just a policing matter and that all local agencies need to work collectively to address resident concerns, I have established a bi-annual Community Safety Assembly –
Bringing together key stakeholders to set strategic aims, address resident concerns and resolve challenges in delivering safer and healthier communities across Surrey.
I have also been working with Surrey Police to review the use of the Community Safety Accreditation Scheme with Local Authorities. The scheme allows certain partner agencies to be awarded policing powers related to community safety, allowing us to better address local issues without occupying police time. My office is working closely with stakeholders to understand where we can ensure maximum impact.
Recognising the devastating impact that ASB can have on individuals and communities, I was pleased to celebrate the third anniversary of the local Mediation Service. Funded by my office, the service provides a combination of mediation and coaching to those experiencing ASB, helping to de-escalate conflicts before they reach crisis point and empowering individuals to address difficult situations. The service has also widened its focus to address intergenerational conflict, helping young people and their families resolve disagreements through improved communication.
My office has also continued to support the Surrey Community Trigger process, allowing residents to escalate their concerns about unresolves cases of anti-social behaviour where they believe local agencies have failed to take appropriate action. We have worked with local authorities to better publicise the existence of the Community Trigger, ensuring that residents are aware of their rights and entitlements under the scheme.
County Lines is a national issue involving the use of mobile phone 'lines' by groups to extend their drug dealing business into new locations outside of their home areas. This issue affects most police forces, and Surrey is sadly no exception. Cuckooing is a form of crime in which drug dealers take over the home of a vulnerable person to use it as a base for drug dealing. With the practice on the increase, I was pleased to approve funding to sustain a local service that protects people against this insidious form of exploitation, with experts working alongside police teams to share knowledge, providing immediate support to victims and working with them to build resilience in order to prevent future exploitation.
Since my election I have been clear that I want my office and Surrey Police to consider how we listen, speak, and work with young people in Surrey with the aspiration to do more. In support of this, I have launched an annual £275,000 Children and Young People's Fund, designed to deliver initiatives that give children and young people the best start in life. Projects will particularly target work that supports children as they reach their teens, helping to address the wide range of challenges young people face and supporting them in making good decisions about their future.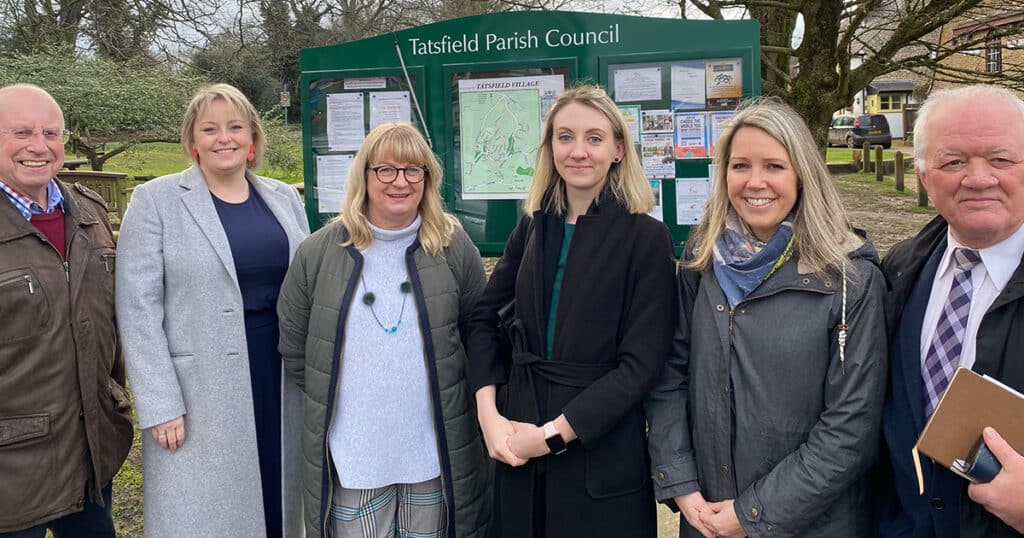 Latest News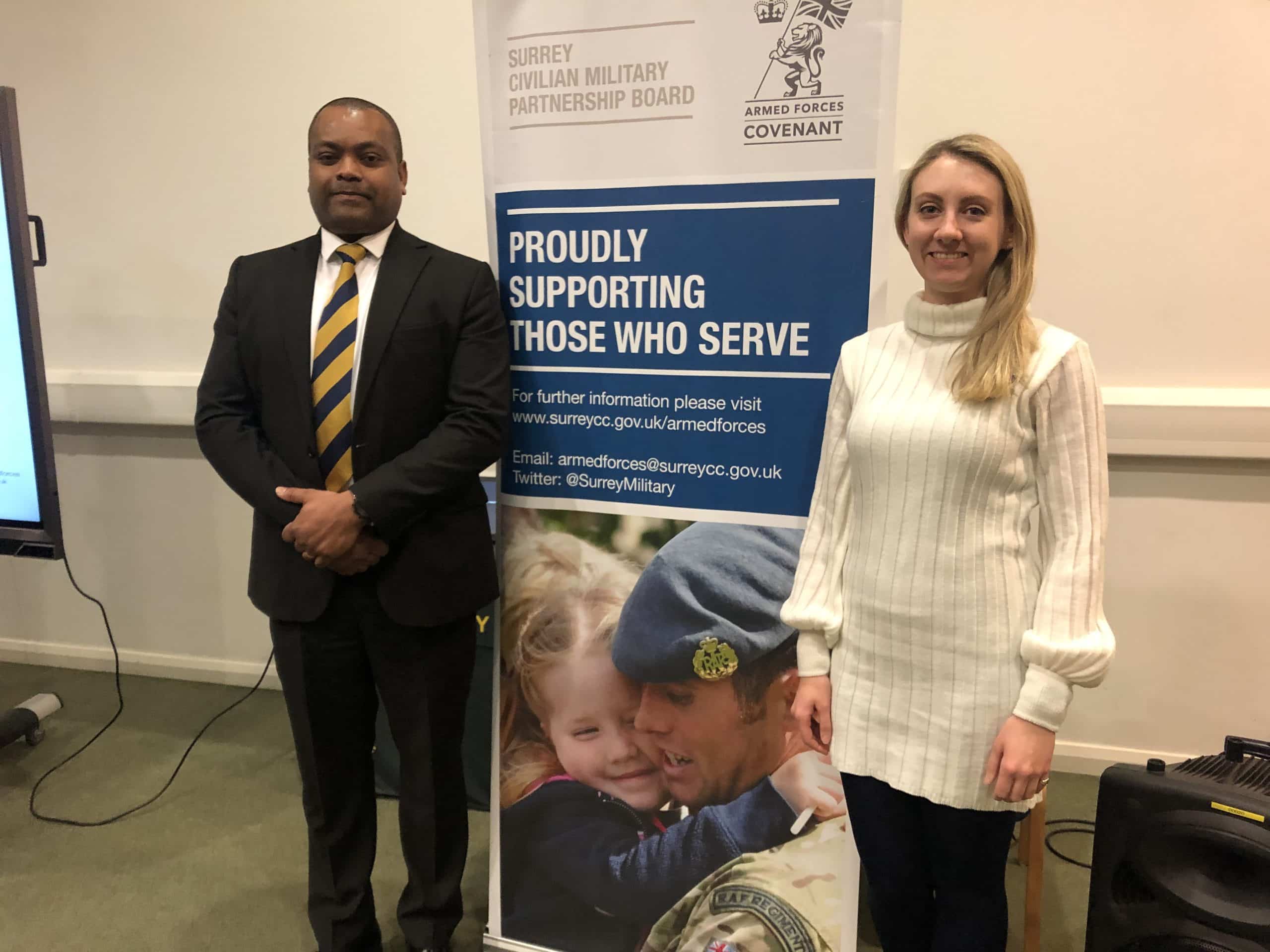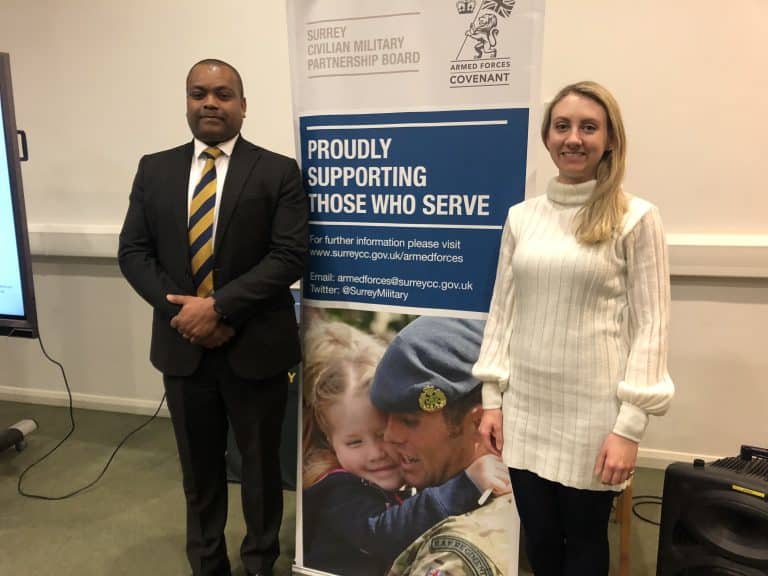 Ellie Vesey-Thompson attended the Surrey Armed Forces Covenant Conference, where she heard a moving speech from WO2 Johnson Beharry VC.