Six Youth Engagement Scheme (YES) ceremonies have taken place over the course of this academic year, congratulating all 43 graduates who completed the course.
Each ceremony awarded a number of teens, aged 14-17, with a certificate for completing a week long intensive training course lead by Surrey Fire and Rescue Service (SFRS).
The course, which is funded by the Office of the Police and Crime Commissioner, addresses common issues including low aspirations, difficulty engaging at school, anti-social behaviour, youth crime and low motivation.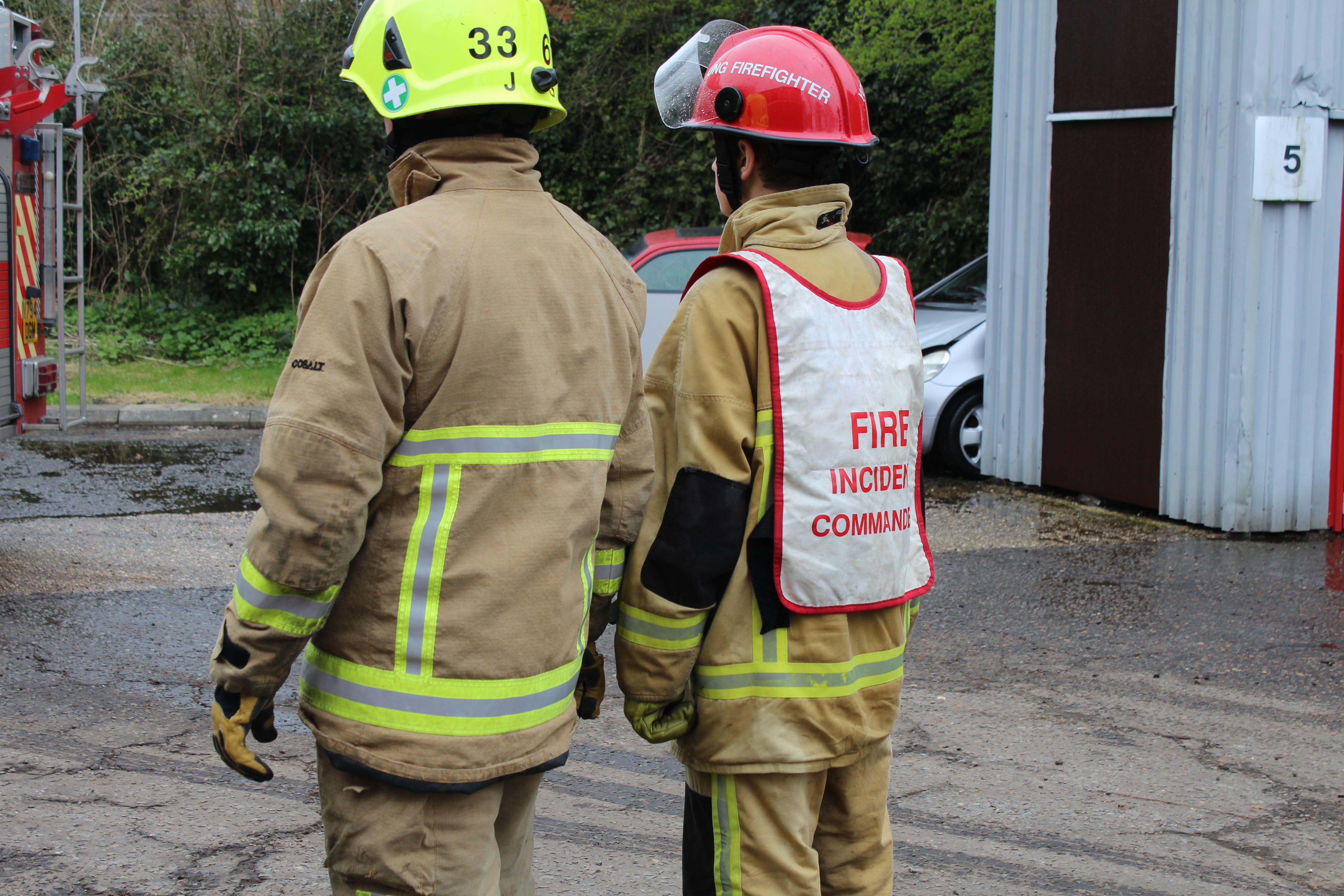 Through teamwork, SFRS aims to challenge, educate and inspire young people to consider their actions and discover ways to keep themselves and others safe.
The training also gives the youngsters a rare opportunity to learn lifelong skills from real firefighters.
The six ceremonies were attended by eager family members, school teachers, financial supporters and partner agencies who watched as the teens completed a series of practical demonstrations.
The tasks included the assembly of fire hose, deployment of the ladder and two simulated scenarios; rescuing a person from a burning tower and rescuing a second casualty from under a car.
Police and Crime Commissioner, David Munro said: "The YES course provides teenagers with a fantastic opportunity to learn important life skills in a practical and engaging way.
"The training makes a genuine difference to the young people taking part and I am delighted my office has been able to support it.
"The quality of the instructors is undoubtedly second to none and I was hugely impressed by the teenagers themselves and their willingness to take part and learn from each other.
"They can take great pride in what they've achieved and I hope to see the course going from strength to strength in the future."
Hannah Evans, Education and Youth Diversion Officer for SFRS said: "We've had another successful year with the YES programme and have worked with a variety of young people who have benefitted from the course.
"One young person who attended the February course in Walton even used the first aid skills he'd learnt when his friend had a fit during the Easter holidays. His actions may have saved her life and is just one example of how the scheme helps to change people's lives.
"I am proud to work with a great team of instructors, all volunteering their time to support and teach the young people – they're a huge credit to themselves and the service."
---
Share on: