---
The Police and Crime Commissioner David Munro says Surrey Police is striving to direct resources to the frontline following a national report which found police forces are offering a good level of service but are under significant pressure.
The PCC was reacting to a report released this week by Her Majesty's Inspectorate of Constabulary and Fire & Rescue Services (HMICFRS) on police effectiveness, efficiency and legitimacy (PEEL).
This report gives an overview of emerging themes from 14 police forces across the country in the first group of 2018/19 PEEL inspections.
It found that whilst there is a 'committed and capable police service' – signs of 'real strain' in some areas are leading to 'cracks in the system widening'.
Although not included in this report, Surrey Police has recently been inspected by HMICFRS and the findings are due to be published in the near future.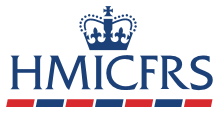 ---
PCC David Munro said: "Police resources are being stretched to the limit across the country. We are no different in Surrey and I have been speaking with the Chief Constable for some time on these areas.
"We are striving hard to make efficiencies and put as many resources as possible on the front-line. The increased precept this year will help us add 100 more officers and operational staff and direct resources towards neighbourhood policing, investigating crime and tackling organised gangs.
"We expect the see the HMICFRS report on Surrey over the next few months and I await their findings with interest."
More information and a link to the full report can be found here
---
Share on: