A plan to increase the numbers of officers equipped with Taser in Surrey and tackling a recent rise in burglary were amongst the topics discussed today at the Police and Crime Commissioner's first webcast performance meeting of 2017.
PCC David Munro questioned Surrey Police Chief Constable Nick Ephgrave on a number of issues including how the Force are addressing rising crime trends in areas such as vehicle and hate crime and the ongoing effort to retain experienced officers.
There was also praise from the PCC on substantial improvements made to the 101 non-emergency number service in recent months and the great strides made in protecting vulnerable people highlighted in the latest inspection reports from Her Majesty's Inspectorate of Constabulary (HMIC).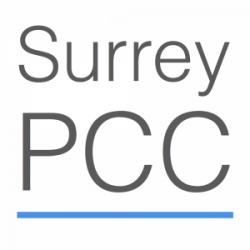 The performance meetings help the PCC scrutinise the performance of Surrey Police and hold the Chief Constable to account. They take place once a month and every third meeting is made available for the public to watch.
The latest meeting can be viewed in full here:
https://www.youtube.com/watch?v=O_-ZJCawtX0&t=1s
---
Share on: