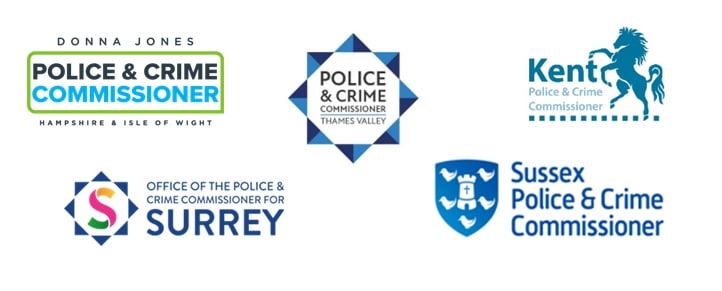 Since 2016, Legally Qualified Chairs (LQCs) have been required to preside over misconduct hearings held by police forces. This is an integral part of the police disciplinary process and in ensuring trust and confidence in policing.
As part of a joint recruitment process, applications from suitably qualified individuals are sought to be appointed for the following police force areas:
Hampshire and Isle of Wight
Kent
Surrey
Sussex
Thames Valley
Appointees will serve a four-year term and indication should be made in the application pack if you are willing to serve across more than one force area. Sufficient appointments will be made to ensure availability for hearings across the region. Existing LQCs for the region need not re-apply.
Hearings may last a few days and it is expected that appointed LQCs will make themselves reasonably available to undertake this work. Initial and ongoing training is provided and attendance is a requirement in order to take on the role and remain on an area's list.
Applications are invited from qualified legal professionals who are able to meet the role description, qualifications and eligibility set out in the accompanying LQC handbook, sections 3.0 – 3.6.8 inclusive.
We are interested to hear from all legal professionals, especially those with knowledge and experience in areas such as, but not limited to:
Police (Conduct) Regulations 2020 and associated legislation;
Other regulatory misconduct panels;
Equality, diversity and discrimination;
This role requires LQCs to be able to demonstrate integrity and independence of mind, commitment to equality, diversity and inclusion, sound judgement and an objective approach to issues presented. The region is committed to building and supporting a diverse pool of LQCs to serve across our region in order to reflect the diversity of the communities that the police serve.
Successful applicants will undergo security and vetting checks to ensure they are suitable for appointment. Personnel under the direction and control of a Chief Constable or who work for a Police and Crime Commissioner or where applicable, a Mayor, are not eligible to apply. Applicants must satisfy the judicial-appointment eligibility condition on a 5-year basis, as set out in section 50 of The Tribunals, Courts and Enforcement Act 2007 (Appendix 1 LQC handbook). LQCs may be appointed for a maximum of 8 years (two terms) after which they must wait four years before being allowed to re-apply to join the list.
For more information about the application process, please download the accompanying LQC Handbook.
The closing date for completed applications is midnight 22 March 2023.
Interviews will be held on 19 and 20 April 2023 at a location central to the southeast region. Training for recruited LQCs will be delivered on 7 June 2023 in central London with an additional day on-line on 12 June 2023. Attendance at the training is a requirement to fulfil the role.
Applications are being coordinated for the region so if you would like to apply, please send your completed application to the Office of the Police and Crime Commissioner for Hampshire and the Isle of Wight at opcc@hampshire.police.uk.
Or by post to:

Office of the Police and Crime Commissioner for Hampshire and the Isle of Wight
The Long Barn Unit 1, Dean Farm Estate
Wickham Road,
Fareham PO17 5BN
If you have a question relating to this process not covered by the advert, application pack or LQC handbook, then please use the contact details above, marked for the attention of Olan Jenkins.